Scott Stein, Aleksandar Stojkovic
The AMC business affairs team has grown by a pair: Aleksandar Stojkovic and Scott Stein were both named vp, Business Affairs. Stojkovic will tend to negotiation and oversight of unscripted deals, while Stein will take on original scripted programming. Stojkovic was previously at production company The Angel City Factory, where he worked on "Mobbed" and "Home Takeover with Simon and Tomas," among other series. He has consulted on business affairs for Zoo Productions as well and served as General Counsel and Business Affairs at Rocket Science Laboratories.
Before landing at AMC, Stein was Head of Business Affairs and Operations at Harpo Films, Inc. where he drafted agreements for scripted shows and motion picture programming. He also worked as a TV attorney at Jackoway, Tyerman, Wertheimer, Austen, Mandelbaum, Morris & Klein. Scott shared a few of his favorite things with us. Hobby: "Krav Maga, the Israeli martial arts/combat system." Movie: "Rocky." Quote: "'The secret of happiness is to see all the marvels of the world, and never to forget the drops of oil on the spoon' (from "The Alchemist")."
Greg Kind, Stephanie Anderson
Time Warner Cable has promoted and hired execs in business services. Greg King has been upped to svp, Business Services Product and Strategy. In his new role he'll lead product strategy, development and management for the department. He came to TWC in 2010 for the group vp, Business Services Strategy post and during that time was integral to the acquisition of NaviSite. Stephanie Anderson joins the company as svp, Marketing and Business Services. She's charged with oversight of marketing, sales and managing relationships with customers. Anderson comes from Cablevision, where she worked as vp, Commercial Markets Marketing and Advertising for the past 3 years. Prior to that she was the CMO and advisor to the CEO of Presence Technology, a private tech company based out of Spain.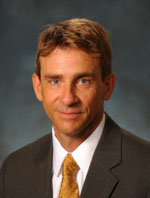 Steve Carcano
Fox Networks has consolidated its regional sales team and promoted execs in the distribution and sales departments. Chris Killebrew and Bill Lyons are now senior regional vps, Distribution, while Oren Lieber was upped to svp, Distribution. Additionally, svp, Distribution Steve Carcano will take on more responsibilities beyond national accounts and assist Mike Biard, evp, Distribution with oversight of the regional sales team.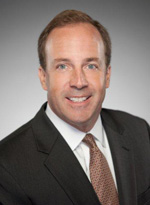 Chris Killebrew
Killebrew served as southern regional vp, Distribution prior to the restructuring. Now he'll oversee both the southern and western regions. Prior to Fox, he worked at Turner Broadcasting for 6 years as vp, Affiliate Sales and Marketing. A father of 2 and a big Atlanta Braves fan, Chris enjoyed coaching his kids' baseball teams when they were younger. He relives those days today as a weekend warrior in a local "Over 40" softball league.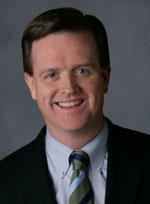 Bill Lyons
Bill Lyons' previous post at Fox was northeast regional vp, Distribution. He's worked at the company for 11 years. Before that he was vp, Affiliate Sales for Speedvision and Outdoor Life Network. Bill enjoys spending his free time in East Rutherford, NJ—likely attending a Springsteen concert or a Giants game. If you ask his two boys, they'll say Dad holds multiple culinary awards for his chocolate chip pancake recipe.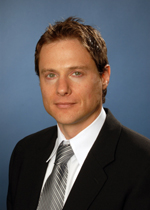 Oren Lieber
Lieber was vp, Distribution, National Accounts for Fox Networks before the promotion. Now he's charged with oversight of deals and strategy for distribution of linear and non-linear content. He's been at Fox for 13 years, but prior to that he was an account manager at The Weather Channel. Oren enjoys scuba diving, skiing and spends his Sundays watching the Jets.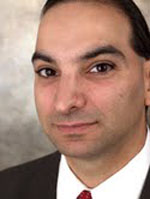 Chris Checco
Chris Checco was named pres & chief analytics officer for Razorsight, a global company providing cloud-based analytics solutions to service providers. His responsibilities and focus include growing the company's advanced analytics solutions, improving margins and seeking out new revenue sources. He'll also lead Razorlight's go to market strategy for cable, telecom and wireless companies, in an effort to better manage and analyze their big data. Chris, we learned, has been producing homemade wine with a small group of friends since 1996. "We've made a variety of reds every year," he says.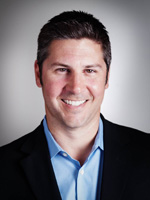 Alex Emmermann
IP-based video solutions provider Clearleap has tapped Alex Emmermann as vp, Engineering. There he'll manage the engineering team, lead product development and recruit top talent. He comes to Clearleap from Skitter, Inc., which offers video platform solutions for broadband providers. Warning: Alex's interests will make you feel very inactive and may even inspire you to hit the gym. He loves motorcycles. "I have a Harley Davidson and ride it all over the southeast U.S. when I have time," he says. Also wakeboarding. He was the Over 30 U.S. cable wakeboard champ in 2003. [http://www.wakeboarder.com/display.phtml?a=441] Additional activity includes travel, volleyball "mainly beach, from growing up in Florida" and hiking. What's more, he and his wife own a clothing company called "FOXERS." "I know more about women's clothing than most guys," he admits. There's one thing he's not good at, though, and that's cooking. "I can throw meat on a grill and cut it open to know when it is cooked." See, he's not Superman.