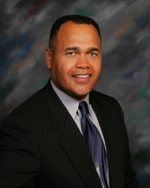 Hank Fore
Henry "Hank" Fore is Comcast's new regional svp for California. He replaces Curt Henninger, who took a new position with Comcast's corporate office in Philadelphia. Fore will lead the operator's video, high-speed Internet and telephone ops in the Bay Area and central California, which serves about 2.2 million customers. Managing more than 5,000 employees falls under his purview. Previously, Fore was regional svp for Comcast's Oregon/Southwest Washington region, which took the "West Division Region of the Year" honor two years running and landed the highest employee survey scores in the company. A West Point graduate, Fore was a paratrooper in the U.S. Army and achieved the rank of Lieutenant Colonel before deciding to enter the private sector. Both he and his wife are licensed pilots and have their own plane. He's also a flight instructor. We hear that Hank's pet peeve is when his employees don't use up their vacation time. He believes it's important to reflect and recharge.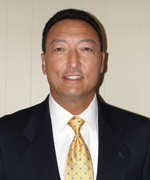 John Titus
In other Comcast news, John Titus was appointed vp, Operations for the northern suburbs of Pennsylvania and parts of central and northern New Jersey. He's responsible for 430 employees and operations for Comcast's residential and business customers in Pennsylvania's Bucks and Montgomery counties and New Jersey's Mercer, Monmouth, Ocean and Somerset counties. Titus also served in the military. Most recently the U.S. Navy Captain served as director of operations, Supply Chain Business Systems for the U.S. Navy Weapon Systems Support Command. He has 20-plus years of experience in business ops, finance and project management. Service appears to run in the family. A child of a Korean mother and Irish father, John's dad was an army soldier when he met his mother during the Korean War.
Rajal Lele
Rajal Lele now holds the title of vp, Business Affairs, Bravo Media, Oxygen Media and Style Media. Oversight of business affairs for Style Media deals has been added to her plate, to complement the talent and production negotiations for Bravo and Oxygen. Lele has worked in NBCU's law department as Media Counsel, where she handled production and legal matters for "The Maury Show," "The Jerry Springer Show" and worked on contest and sweepstakes review and compliance. Prior to that she held a post in NBCU's Intellectual Property group and served as a litigator at Ryan, Ryan, Johson & Deluca. Rajal loves to craft her kids' Halloween costumes. She also likes downhill skiing through the trees with her family and watches a broad range of TV shows—from "The Real Housewives" to "Meet the Press." Rajal is actively involved in philanthropy, serving on the Associate Board of Western Connecticut Health Network and supporting Ability Beyond Disability, which helps disabled individuals to achieve independence."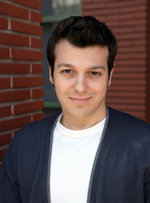 George Zaralidis
Crown Media Family Nets has promoted George Zaralidis to director, Publicity and Social Media. He'll develop traditional publicity campaigns and strategize to drive tune-in and ratings as he has in the past, with the added responsibility of executing social media campaigns. We've been told that George ran his first marathon in March 2012. "It was the longest amount of time I was away from social media in my life!" he says. Whenever he has the chance he works out with Richard Simmons at his aerobics class in Beverly Hills, and enjoys spending time with his "big, fat Greek family" and his newly adopted dog, Jack.
Jodi Davis
PR vet Jodi Davis has moved to Bravo Media for the vp, Communications role from Nickelodeon, where she held the same position. Davis will lead strategic communications for programming, marketing and digital initiatives and report to Jennifer Geisser, svp, Communications. At Nick, Davis oversaw PR for hits like "Dora the Explorer" and "SpongeBob SquarePants" and also led media relations for its digital nets, Nick Jr., TeenNick and Nicktoons. Big events and launches also fell under her media lens, as well as partnerships with Sony/Columbia records and the international press team. Prior to Nickelodeon, Davis ran her own PR consulting firm and played an important role in launching Comedy Central and MTV Asia in Hong Kong. Jodi's hobbies are her kids (a boy and boy/girl twins), running and spinning, ordering in, enjoying the beach and watching movies.