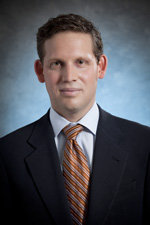 Peter Stern
Peter Stern, evp and Chief Strategy Officer for Time Warner Cable, has taken on the added roles of Chief People Officer and leader of Corporate Development. In addition to leading the MSO's strategy and overseeing residential broadband and phone businesses, he'll tackle corporate HR efforts, like people development and compensation, and corporate development, including Time Warner Cable's wireless initiatives. Stern's added HR role is a result of Tom Mathew's decision to leave the company for personal reasons. The corporate development post comes from Carl Rossetti, who will retire at the end of 2012. Three positions in one? Sounds like we have an overachiever in our midst. Here's proof: A frequent player on our CableFAX 100 list, Stern is an avid classical pianist. And it seems to run in the family. He plays accompanist for his three kids, who play flute, cello and violin.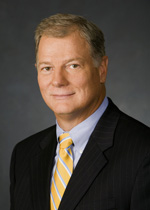 Jim Blackley
And another Cablevision exec emigrates to Charter. Formerly evp, Corporate Engineering and Technology at CVC, Blackley resigned from the position in March. His new role is evp, Engineering and Information Technology for Charter, which entails leading the advanced engineering and IT teams. He worked at Cablevision for 16 years, but prior to that he designed software and systems for Royal Insurance, Con Edison, Long Island Lighting Company and others. He'll report directly to CEO Tom Rutledge.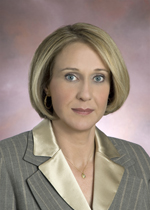 Vicki Lins
Former CMO of Canoe Ventures Vicki Lins has been tapped as evp and CMO for Clear Channel Outdoor Americas (CCOA), a global outdoor advertising company. She's charged with leading its marketing strategy and execution, contributing to CCOA's corporate strategy by serving on its Executive Committee and collaborating with the company's global marketing organization on branding. Lins spent 15 years in the cable industry, most recently at Canoe. She has worked as svp, Marketing and Communications at Comcast, where she rebranded the MSO's ad business as Comcast Spotlight. Lins held positions at Adlink, GTE and AirTouch Cellular as well. Vicki is a bit of an art collector, we hear. "One of my favorite pieces is by Walter Sickert, the person who [American crime novelist] Patricia Cornwell identified as Jack the Ripper." Intrigued? There's
more to the story here
.
Ocean MacAdams
MSG Networks has hired Ocean MacAdams as svp, Programming and Acquisitions. In the new post he'll head up content strategy, including development and production of original programming, acquisitions and scheduling for MSG and MSG+. Previously, MacAdams was gm of The Warner Sound, the premium YouTube channel from Warner's Music Group, where he was instrumental in shaping its editorial direction and launch. We hear that Ocean is mad about surfing. On the weekends you're likely to find him in Montauk hitting the waves.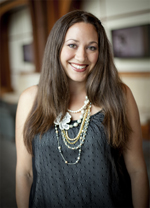 Becky Henderson
INSP has promoted Becky Henderson, founder of Halogen TV, to evp, Marketing. She'll now oversee consumer, affiliate and digital marketing for INSP, Halogen TV and La Familia Cosmovision, while keeping the role of gm for Halogen. Becky enjoys afternoon tea and loves the outdoors—preferably spent building sandcastles and hiking trails. A perfect finish to her day is cuddling with her boys and reading bedtime stories.