Kyle McSlarrow
Former NCTA chief Kyle McSlarrow has a new role at Comcast: regional vp, Mountain Region. While it might seem like a surprise move to some, he had actually been focusing on operations in Comcast's Beltway region as pres, Comcast/NBCU DC for some time. Prior to his 6-year tenure at NCTA, McSlarrow served as the Deputy Secretary of the U.S. Department of Energy and held numerous roles in D.C., including Chief of Staff for U.S. Senator Paul Coverdell and Deputy Chief of Staff and Chief Counsel for Senate Majority Leaders Bob Dole and Trent Lott. In his new role he will be based in Salt Lake City and report to to Comcast Cable West div pres Steve White.
Mac Budill
Mac Budill is now pres, NBCU TV Networks Distribution, reporting to Matt Bond, evp, Content Distribution, NBCU. His responsibilities include leading strategy for the network's portfolio, which includes sales and distribution relationships with broadcast and cable distribution partners, and managing marketing and communications. In the last CableFAX 100 issue Mac told us he would see the following bands live: Arcade Fire, The National, Guster, Radiohead, Mumford & Sons and Frightened Rabbit. Mac worked at Cablevision for 20 years, most recently as evp, Programming.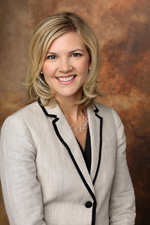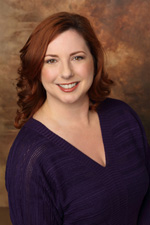 Kristin Moss Robin Campbell
Disney Channels Worldwide has realigned its marketing department into 2 teams, marketing/creative and cross-functional, and has appointed marketing leaders to each platform for Disney Channel, Disney XD and Disney Junior. Kristin Moss has joined the company as vp, Disney Junior Marketing and Creative. Her last post was chief brand officer and gm of The Happiest Baby, Inc, and prior to that she served as vp, Marketing, Family Entertainment for Lions Gate Entertainment. Kristin grew up in Omaha, Nebraska, and is the proud mom of 3—an 8-year-old son and 2 daughters ages 3 and 6. She volunteers at her children's school in art classes and fundraising and loves to explore Los Angeles with her family. Since it's a dual working household, her husband does half the housework, she tells us—including the laundry AND the dishes.
Other expanded roles go to Ron Pomerantz, now vp, Disney Channel Marketing, and Jill Hotchkiss, vp, Disney XD Marketing and Creative. Off-air marketing strategy has been added to their purview. On the cross-functional side, Robin Campbell was promoted to vp, Off-Air Design and Print Production. She'll head up the development, design and production of off-air creative assets. Campbell has been with Disney since 1998, serving in various roles, including executive director, Off-Air Design and Print Production. Robin, we learned, is a big Disney fan and enjoys swing dancing in the evenings with her husband around Los Angeles. Other happenings in the department include new roles for Frank Keating, who now serves as vp, Marketing Strategy and Analytics, and Veronica Davidson, now vp, Marketing Operations.
Todd Baxter
Time Warner Cable has hired Todd Baxter as regional vp, Government Relations in Texas. He'll be taking over the position from Ron McMillan, who is retiring. Baxter will lead the governmental relations team in Texas and work to promote the company's business objectives relating to local governments and the state. He'll also interact with policy makers to further Time Warner Cable's legislative agenda. Previously, Baxter was vp, Government Affairs and General Counsel for the Texas Cable Association. He also held office as a Travis County Commissioner and a Texas State Representative.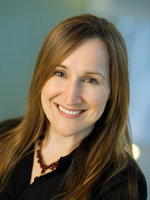 Deena Edwards
Deena Edwards has been appointed svp, Global Branded Solutions at Discovery Networks International. She is responsible for creating global and regional branded solutions for ad clients for original productions, digital media and Discovery Enterprises International. Edwards has worked at Discovery for 18 years, holding roles in ad sales, education and affiliate marketing. Deena is involved with numerous nonprofit organizations including Aspergers Awareness and Sudden Cardiac Arrest Awareness. She is a trained CPR instructor, loves photography, playing the guitar and refers to herself as a "classically trained singer turned karaoke fanatic." "I am so awesome in my basement!" Also, she hates to cook. But she bakes. A lot.