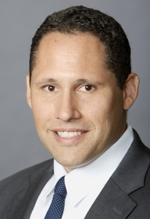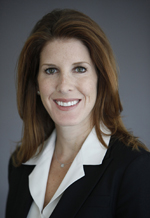 Peter Marco Lisa Richardson
Fox Networks has promoted a pair of execs in business and legal affairs. Peter Marco and Lisa Richardson have been upped to svps of Business and Legal Affairs for Fox Cable Networks. Marco previously worked at the vp level. He'll continue to centralized international sports interests, including New Corp's growth and development. He'll also serve as lead attorney in negotiations for acquisitions, worldwide distribution of company properties and multimedia rights agreements for pro sports leagues and teams and original series. Peter is an LA native and lives with his wife and 2 children. Playing with exotic toy race cars and attending in-house ballet recitals are two of his favorite activities with the kids. An avid fan of local LA teams, Peter plays basketball with friends every weekend and can be found scoping out the best Cuban food in LA.
Lisa Richardson was a vp prior to the promotion as well. Her duties include heading up negotiations with MVPDs for the Fox broadcast net and FCN's cable networks. She'll also work on corporate licensing, litigation and FCC proceedings. Prior to joining Fox in 2005 she was director, Business and Legal Affairs at Gemstar-TV Guide International. When not working or spending time with her husband, newborn son or friends in LA, she's hitting the gym or heading to either Yogurtland or See's Candies.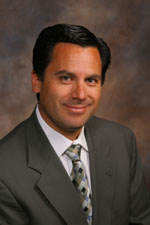 Rodrigo Lopez
Rodrigo Lopez has been appointed regional vp for the Oregon and SW Washington region. He replaces Hank Fore, who now runs Comcast's California operations. Before the move, Lopez was regional vp for the Mountain Region in Salt Lake City, where 300,000 customers and 1,500 employees fell under his purview. There he led the region to top rankings for customer care and financial metrics. At his new post he will serve 600,000 customers and oversee 2,000 employees. Rodrigo is a passionate concert-goer who is happy to travel to see bands he likes—especially The Foo Fighters. He has likely been to more than 100 concerts in his lifetime. Another fun fact about Rodrigo: In 1991, he made his first appearance in front of the camera on Univision's "Dating Game." He was picked out of three bachelors, but he only went on one date with his bachelorette.
David Mowrey
IP-based video solutions company Clearleap has tapped David Mowrey as vp, Product Management. The former Yahoo! product management and business development exec will create and manage go-to-market strategies the company's digital video solutions for the pay TV industry. Most recently, Mowrey was director of media solutions for Yahoo!, where he drove content distribution and monetization via the company's telecom partnerships.
Pam Bertino
Ovation has hired Pam Bertino as vp, National Accounts and Content Distribution. She comes from The Weather Channel, where she led linear and cross-platform distribution efforts for 15 years. At her new post she'll oversee key national accounts in the West, including Charter, U-verse and DirecTV. She'll also create the net's strategy for maximizing distribution and revenue regarding SD, HD, VOD and TVE platforms. Her last post was vp, National Accounts and Field Sales, The Weather Channel Networks, and prior to her stint there she worked as vp, Residential Sales at Digital Music Express (DMX).