Susanne Daniels
MTV has tapped programming veteran Susanne Daniels for the pres, Programming role. Daniels was head of programming at The WB Network, president of Entertainment at Lifetime and director of Comedy Development at Fox. She'll lead all development and programming, including scripted, reality, news and docs, production and talent. Most recently Daniels worked as a consultant, where she contributed to OWN's recent ratings increases. MTV said its current head of programming, David Janollari, opted not to renew his contract after three years at the network.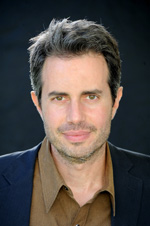 Joe Livecchi
CMT has hired Joe Livecchi to fill the new position of svp, Development. He will oversee network development teams, in addition to external and third-party productions, as CMT continues to beef up its original programming slate. Livecchi is executive producer and owner of Majority Rules Media, which has worked with numerous cable nets such as A&E, History Channel, Travel Channel, VH1, The Food Network and TLC. A few of his former positions include executive producer for Endemol USA, vice president and creative director of NBC 2000 and creative director of advertising for nbci.com and snap.com. Joe comes from a big Italian family that likes to cook. "Every year we make our own homemade tomato sauce, up to 800 quarts," he tells us. He also began making homemade wine with his grandfather and father at the age of seven.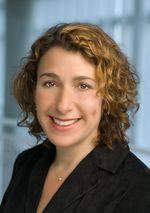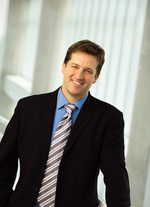 Jane Latman
Kevin Bennett
Investigation Discovery has promoted two execs: Kevin Bennett added GM of ID to his responsibilities, which include svp, Programming and Research for ID, Destination America and Military Channel, and Jane Latman was upped to svp, Development for ID. Bennett has worked at Discovery for 16 years and has been at ID since its launch. He also served as svp, programming at Discovery Channel. Before his cable days, Kevin had a colorful list of short-lived jobs: commercial glass installer, whitewater river guide, banquet waiter, hospital groundskeeper and corporate immigration paralegal. He's a TV-aholic, with a "scary" knowledge of '80s, '90s and '00s TV trivia. Another fun fact: He won the only eating contest he ever entered (it was chicken). And the best career decision he ever made was extending Jane Latman's three-week gig into a full-time one.
It's been nine years since Bennett brought Latman on, and since then she's held leadership roles at ID, Military Channel and Discovery Times Channel. Before that she was a freelance producer, director and writer. Jane's first kiss was from Henry Winkler. She was seven years old and the kiss was on her nose. More on her childhood: Her father was Kermit the Frog's copyright lawyer. He also represented Tarzan.
Cinnamon Rogers
Cinnamon Rogers has left Discovery and returned to Time Warner Cable to fill the vp, Federal Affairs role. Prior to the move she held the vp, Legislative Affairs position for Discovery Communications, where she monitored federal legislative issues and advocated for the company on Capitol Hill. Developing public-private partnerships also fell under her purview. Prior to that she served as vp, Global Public Policy at Time Warner Cable and also worked with NCTA and the Department of Commerce.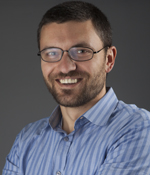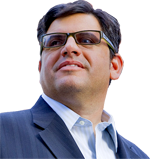 Christopher Herbert Patrick Vogt
The Weather Company (TWC) has hired Patrick Vogt as pres, International Division and Christopher Herbert as vp, Strategy and Product Operations for its digital division. Vogt joined TWC when the company acquired Weather Central, where he served as CEO. He is now responsible for international businesses, including digital and professional products. Previously, Vogt held the following roles: CEO of Datran Media (now PulsePoint), CEO of Enliven Marketing Technologies and senior posts at Sony, Dell and HP. Heralding from Suffern, NY, and now based in the UK, Patrick loves golf, reading and traveling.
As vp, Strategy and Product ops, a new role in TWC's digital division, Herbert will lead product strategy for weather.com, mobile and tablet apps and Weather Underground. Previously he was head of special projects for Bloomberg Media and a strategy consultant at McKinsey & Co. In his down time Chris enjoys writing and reading, particularly science fiction. He has a personal blog and
writes a column for The Daily Muse
. Grilling is another pastime—especially ribs.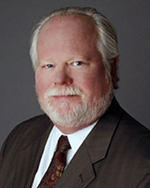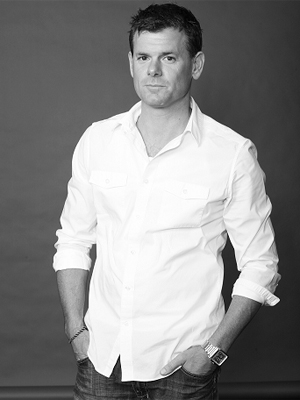 Dave Baldwin
Michael Vamosy
Michael Vamosy has been hired at Starz as svp, Creative Services. He is responsible for the design, development and execution of creative content and also will contribute to creative strategy for both Starz and Encore. Before arriving at Starz, Vamosy was svp and creative director at animation design firm Buster, which works on projects for OWN, TV One and others. He also worked at Fox Broadcasting as svp, Design and held the same post at FX Networks.
Dave Baldwin joins Starz as well, as evp, Program Planning. He'll head up all program planning and research for the company's 17 linear channels and on-demand and online services. Stephan Shelanski currently holds the role but will depart at year's end. Baldwin comes from HBO where he spent 31 years in the research and scheduling department, most recently as evp, Program Planning. There he created schedules for 15 HBO and Cinemax nets and managed On Demand menus. Dave counts visiting art museums and galleries around New York City, traveling—especially to Mexico—and golfing as hobbies. He's a 30 handicap, he admits. But it's the love of the game that drives him.