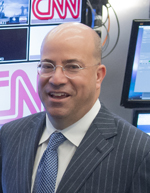 Jeff Zucker
Jeff Zucker is the new pres of CNN Worldwide. In a conference call with reporters last week he said the network will broaden its coverage by delving more into nonfiction programming. A concern is remaining editorially independent, he said, while still attempting to create a more passionate fan base. Zucker succeeds Jim Walton, who previously announced he would leave at the end of the year. As pres he'll oversee 23 news and information networks across the globe. Zucker was pres & CEO of NBCU and worked for NBC for 25 years.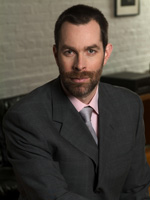 Wade Davis
Wade Davis is the new CFO at Viacom. Formerly the company's evp, Strategy and Corporate Development, Davis is taking the place of Jimmy Barge, who is leaving the company to pursue other opportunities. As CFO he'll oversee Viacom's financials and accounting, planning, tax and treasury functions, while continuing to lead strategy and corporate development. Davis was behind several joint ventures such as Viacom18 in India and EPIX and was responsible for corporate partnerships with the likes of Microsoft and Unilever. Prior to Viacom, Davis worked as an investment banker in tech and media for various firms, including Wasserstein Perella & Co and Lazard Freres & Co. He also is co-founder of AdvancePath Academics tech-based centers to help high school dropouts reintegrate into the workforce. Like a true Vermont native, Wade enjoys skiing in the winter and racing mountain bikes in the summer.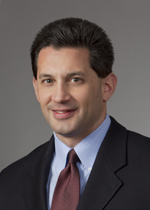 Tom Montemagno
Cablevision has appointed Tom Montemagno as evp, Programming. He'll report to pres & CEO James Dolan and lead all programming functions and negotiations, including linear, On Demand and out-of-home authenticated content. Having worked at Cablevision for 23 years, Montemagno most recently served as svp, Programming Acquisition and lead negotiator with content companies. Tom's a big fitness buff and hockey fan. In fact, he plays in a regular men's league, which he says is a great distraction and stress release from programming negotiations.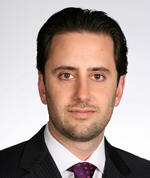 Jeremy Steinberg
The Weather Company has tapped Jeremy Steinberg as svp, Digital Ad Sales, for a January 2 start. He'll work to increase ad revenue across weather.com, new weather service wunderground and The Weather Channel's mobile and tablet apps, while overseeing programming and inside sales for the company. He comes from FOX News, where he held the role of vp, Digital Sales and Business Development for FOX News and FOX Business Network. Having went to University of Michigan for undergrad, Jeremy is a diehard Wolverine. For real. He still has season football tickets even though his residence is in NYC. He's also a Lakers fan, since he's from LA originally. Jeremy and his wife love to travel. She grew up in Italy, Switzerland and Saudi Arabia, and the pair celebrated their honeymoon in South Africa and Seychelles. Next appeasement of the travel bug is India and Israel.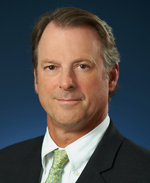 Sandy Brown
Sandy Brown is the new pres & CEO of ONE World Sports. The 20-year media and broadcast vet formerly served as president of Univision Sports, where he launched Univision Deportes in 15 million homes and secured a 10-year renewal agreement for the CONCACAF Gold Cup and Champions League soccer tourneys. He also served as managing director for ESPN Asia and ESPN Star Sports and was pres & CEO of CNBC Asia. At ONE World Sports he'll lead the company's broadcast and broadband businesses, which include ONE World Sports network, the American ONE TV net and America One Sports broadband. What does Sandy like to do in his free time? Duck hunting and watching his kids compete on the lacrosse field and in the hockey rink.