Romina Rosado
Eonline has tapped Romina Rosado for the vp role. She is responsible for developing revenue opportunities for Eonline in editorial, audience development and programming. Previously, Rosado was executive producer for Us Weekly digital. She also held digital roles with companies including General Motors, adidas and NATO and has worked all over the globe. Impressive fact: Romina speaks five languages. She also loves exploring local restaurants in Los Angeles—except on Sundays. She can't tell the difference between a linebacker and a cornerback, but she's obsessed with football—especially Fantasy.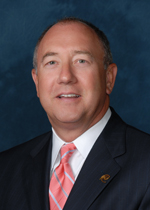 Brad Phillips
Brad Phillips has been upped to regional vp, Government Relations at Time Warner Cable. He's charged with covering North Carolina, South Carolina, Alabama and Virginia, as of January 1. Phillips is a 16-year veteran of TWC and most recently held the vp, Government Relations role for North Carolina. In his spare time he enjoys spending time with his three grandchildren, reading, photography and surf fishing.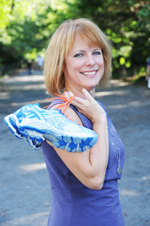 Ann Wells Crandall
Pac-12 Enterprises has hired Ann Wells Crandall as svp, Business Development. Managing corporate relationships and growing sponsorship revenue for Pac-12 properties, including Pac-12 nets and the digital network, will fall under her purview. For the past 12 years, Crandall worked for the New York Road Runners, most recently as evp, Business Development and Strategic Partnerships. There she engineered triple digit revenue growth with business partnerships and was instrumental is landing a five-year media rights agreement with ABC/ESPN. Before that, she worked as senior director of New Business Development and Marketing Partnerships at the NBA and also did a stint at DirecTV as director, Acquisition and Sports Marketing. In her previous life, Ann was a bartender, a reporter for a local radio station. Here's a shocker: She's into marathons. She has run two of them and more than twenty half marathons, multiple trail half marathons and two sprint tris. A lover of Spanish wine, Ann would like to own her own her own wine bar one day.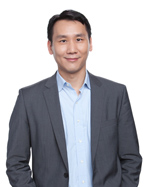 Dan Yang
Dan Yang has been promoted to evp, Strategy and Business Development. He'll head up strategic planning, partnerships and investments for Comedy Central, Spike TV and TV Land, represent joint ventures and act as gm of 345 Games, the group's video publishing arm and digital download-to-won business. Yang held the svp role previously, and worked as a media and telecom management consultant with Booz Allen Hamilton before joining Viacom in 2004. Dan loves to play video games and skiing (though a failure at snowboarding, he says).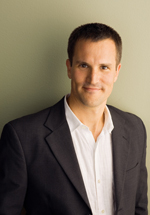 Joshua Weinberg
Discovery Channel named Joshua Weinberg vp, Integrated Content Strategy, Innovation and Execution. In this role he'll partner with ad sales to develop relationships between advertisers and the net's content and work with production, development, marketing and programming teams to increase sales. He was vp, Communications previously, and before Discovery worked as a senior account exec at the boutique PR firm newsPRos. In high school, Joshua was voted "Most Likely to Become a Game Show Host." He taught English in Prague at Charles University for a semester in college, he tells us, "which was interesting, since I spoke not a lick of Czech." He's also a TV junkie, an obsession that started from an early age. "Anyone remember ABC's Super Friends and Laugh Olympics?" But that's not all: "Even with all the manly man content on Discovery, I'm still a sucker for The Sound of Music anytime it airs."