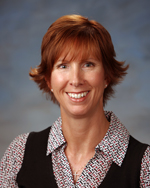 Julie Laulis
Cable One has promoted Julie Laulis to the role of COO. Previously, she held the svp, Chief Operations Officer position. The new post adds sales, marketing and technology to her leadership purview. Having worked at Cable One for 13 years, Laulis has served as Northwest Division Marketing Director and Southwest Division Vice President for the company. Prior to that she held numerous marketing and customer service roles at Hauser Communications and Jones Intercable. Julie is a big-time triathlete. She's tackled all distances, including several half ironman races. Another notable fact about Julie: This year she has decided to embrace the "stand-up desk" in the office due to avoid the adverse health effects caused by sitting for ours on end. "I don't believe our bodies were every meant for long periods of inactivity like that," she tells us. "Plus, it makes it easier to wander around and 'visit' with others as I am already standing up! Getting out of our offices is good for 'connecting' all of us!"
Kevin Leddy
Kevin Leddy was upped to evp, Corporate Strategy for Time Warner Cable. He was evp, Technology Policy and Product Management most recently, a role which he will continue to serve along with additional responsibility for business strategy. Leddy joined TWC in 1980 and became CMO in 1990. About a decade he later he moved into product management and strategic planning. Prior to TWC, Leddy worked at NCTA.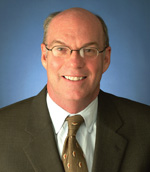 Tom Christie
With the retirement of veteran Jerry Scro, evp and CFO, Showtime Networks has promoted Tom Christie to the newly created position of president, Distribution, Business Development and Network Operations. He'll still lead the networks' affiliate sales team but will add planning and execution of future strategies, business ventures and broadcast ops to his portfolio. With Tom at the help, SNI has increased its subs by 80% over the past nine years to 22 million. Also a result of the realignment: David Nevins, SNI's president, Entertainment, will act as liaison to CBS Corp's international and domestic distribution divisions. Prior to the promotion, Christie was evp, Affiliate Sales. He also served as evp, Sales and Affiliate Marketing for Sundance Channel and vp, National Accounts, Western Region for SNI.
Atish Banerjea
NBCU has hired Atish Banerjea as evp and Chief Information Officer. He will head up NBCU's IT and oversee global tech applications, infrastructure and ops for its media portfolio. Prior to landing the role Banerjea was Chief Technology Officer for Dex One Corporation. He also served as evp and CTO for Pearson and held various roles at Maurices, Inc and Simon & Schuster.