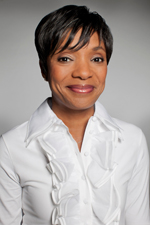 DeRetta Cole
Turner has promoted DeRetta Cole to vp, Human Resources, Technology and Operations. She'll lead HR strategy for the tech and ops groups, such as Audience & Multi-platform Technologies, network ops, Turner Studios and others. Cole served at the director level prior to the promotion, and before joining Turner in 2008 worked as diversity director for Ernst & Young. She has also held HR roles at ADP, HomeGrocer.com and YUM Brands. DeRetta likes to play golf ("not necessarily well") and is a member of the Executive Women Gold Association. She loves jazz and wine—two interests that culminate in an annual trip to the Brian Culbertson Jazz Festival in Napa Valley. Additionally, she writes about and teaches leadership at Clark Atlanta University, where as an adjunct professor she instructs sophomores and juniors on leadership and professional development.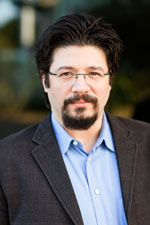 Kent Rees
Participant Media announced its TV marketing, programming and business affairs team. Kent Rees is now evp, Marketing, Scheduling and Operations. He'll head up marketing strategies and operations for Participant TV and the company's YouTube Channel TakePart TV. Previously, he was head of marketing at Bedrocket Media Ventures and prior to that, he held roles including evp, Marketing for Current TV and svp, Marketing for IFC. Kent is an advocate for media and digital literacy and is passionate about helping to bring the best practices of Participant Media to television for the first time.
Belisa Balaban
As Participant's svp, Unscripted Programming, Belisa Balaban will lead production, development and talent deals for Participant TV. She produced the 10-ep documentary series "The Swell Life," the anti-bullying special "It Gets Better" and the series "Tabloid Wars," among others. A proud parent of a 3-year-old daughter, Belisa commits her time to supporting the community at her daughter's preschool.
Ben McLean
Ben McLean will be svp, Legal Affairs & Business Development for Participant. He's charged with oversight of legal activities and business opportunities for the TV division. He came from Netflix, where he directed legal efforts for video streaming launches in the UK and Scandinavia. He also worked in business affairs at AMC Networks. Ben's favorite cause is The International Rescue Committee, a leading international humanitarian NGO. He first became interested in the organization (where his wife has worked for 10 years) while doing human rights work in Bangladesh after law school.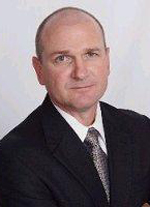 Byron Cantrall
Comcast has hired Byron Cantrall as vp, Business Services for the Houston region. Previously, Cantrall was regional director of sales and organizational development for data and IT company MegaPath. He also worked as svp and GM for Integra Telecom and held roles at Eschelon Telecom, ABC Networks, Shared Communications and Pacific Telecommunications. Once a year, Byron travels to London to watch English Premier League soccer games. He has another annual ritual as well: At Christmas he and his daughter buy 25 gifts for children from the Angel Tree at WalMart.
Kimberly Chessler and Paul Hardy
Lifetime has named two vps of Reality Programming, Kimberly Chessler and Paul Hardy. Both will develop and oversee production of Lifetime's nonfiction programming. Having joined Lifetime in 2010, Chessler has helped grow the "Dance Moms" franchise and "Prank My Mom." Prior to joining the company she worked at Oxygen for 10 years. Kimberly, we learned, may have had a different life. "I was asked to audition for Scarface and turned down the opportunity," she told CableFAX. Also, she still watches General Hospital every day. Hardy comes to Lifetime from truTV, where he was director of Program Development. He was behind the series "Swamp Hunters," "The Weiner's Circle," "Killer Karaoke" and others. Hardy also worked as director of development for Embassy Row Productions and executive producer in development for Endemol USA. Paul tells us he's never cooked a meal in his life. "In fact, I keep DVDs and CDs in my oven. Also, I dislike celery."
Michael Sluchan
Michael Sluchan was promoted to svp, Original Scripted Programming for USA Network. Oversight of production for "Necessary Roughness," and "Royal Pains," among others, fall under his perview. Before joining USA in 1999, Sluchan worked in movies and miniseries development at Cosgrove/Meurer Productions and ABC Pictures. Here's what Michael likes to do in his down time: "I love to cook (I make a mean brisket and a really good turkey) and play beach volleyball every Sunday (year round). I've done the same thing on New Year's Eve for 26 years (it involves a giant rock, fireworks, Central Park and a bottle of champagne) and I co-organize a large-scale LA-based scavenger hunt once a year."
Joe Waz
Joe Waz has rejoined Comcast as Senior Strategic Advisor in public policy and external affairs. After a semi-retirement in 2011, Waz remained a consultant for Comcast and the cable industry. He has been a Senior Fellow at the Silicon Flatirons Center for Law, Technology and Entrepreneurship at the University of Colorado, Boulder. He also is the founding Chair of the Broadband Internet Technology Advisory Group (BITAG). Fun fact about Joe: He has played the accordion for more than 50 years. Additionally, he recently created the Ann Stookey Fund for New Music in honor of his late wife (Ann) to commission new contemporary choral music, which was a passion of hers. (For more info email
annstookeyfund@gmail.com
). Joe has been a lifelong UConn Huskies basketball fan. He's followed the team since 5
th
grade.