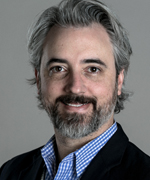 Colin Moore

IFC has promoted Colin Moore to vp, Digital Media & Alternative Content. He's charged with promoting the net's "slightly off" brand strategy on digital platforms, as well as overseeing ops for the website, mobile ops, partner websites and some original web series. Moore was director of programming for Lifeskool/Sportskool prior to joining IFC. There he developed series for AMC Nets' VOD channels. Before that he held production roles for cable nets including VH1, MTV and Travel Channel. Collin tells us his favorite non-virtual app is The Big Green Egg. And one of his talents is playing hide-and-seek. "I am an expert when playing with my 2 year old," he says.

Bridget Hunnicutt

Bridget Hunnicutt has been hired as managing director of Seattle-based PSG Films, the documentary production company behind Nat Geo's "Alaska State Troopers." In addition to opening and running PSG's East Coast office in DC, Hunnicutt will manage the company's growth in nonfiction TV, oversee content development and its entrance into new genres in the US and globally. She comes from Nat Geo Channels, where she was svp, Global Development and oversaw more than 500 hours of original programming per year. Before NGC she produced music TV for groups including The Eagles, Santana and Britney Spears. Last week we had an exec who's pretty darn good at the ukulele. This week, Bridget tells us she's an aspiring indie rock accordion player. Her band has yet to book a gig, but it's in the cards.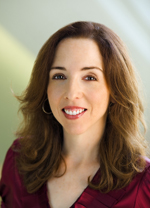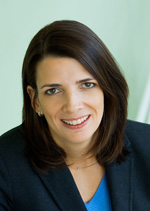 Dolores Gavin Nancy Daniels

Discovery Communications announced a couple of promotions this week. Dolores Gavin was upped to evp, Development and Production, East for Discovery Channel. She'll be responsible for development and programming from the net's east coast offices. In addition to helping develop non-fiction content, she'll oversee scripted projects as well. Gavin most recently held the svp role, and prior to that served as vp, Development and Programming at History Channel, where among other series she developed "Rome: Engineering an Empire," a winner of two Primetime Emmys. She is also the recipient of 5 Cine Awards. Fun fact about Dolores: Her dad was a Secret Service agent. Also, she ran the Chicago marathon. No biggie.

Also promoted at Discovery: Nancy Daniels has added gm, Discovery Fitness & Health to her responsibilities. She'll oversee ops, development and programming for the net, while continuing to serve as evp, Production and Development, West for Discovery Channel. Additionally, she'll oversee all live events for the Discovery Channel as it expands its slate on that front. Daniels also served as svp, Production and Development for TLC and svp, Development and Production for Discovery Studios-West. She worked at CBS as vp, Alternative Series Development prior to that. Nancy also is a runner. She completed her first and only triathlon in 2010, but vowed "to never deep ocean swim again after working on Shark Week." Fair enough. Nancy's career highlight? "Bringing my 9-year-old son to the Frozen Planet premiere in NYC last March… followed quickly by a career low light trying to explain to a crying 9-year-old why the seal got eaten by the killer whale."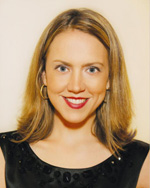 Katie Buchanan

CMT has hired Katie Buchanan as svp, Program, Planning and Scheduling. She'll head up the program scheduling and acquisitions, as well as content strategy and distribution on CMT and its digital and mobile platforms. Buchanan worked at The Style Network for 10 years, most recently as svp, Programming & Acquisitions. She also worked with VH1's West Coast Original Movie & Series, where she developed made-for-TV movies. Katie's favorite thing to cook is pancakes. (Awesome.) Her hobbies are running, dancing, Starbucks and "ordering photos online that I never get printed." She joins the ranks of this week's crop on the running front. She's run 2 marathons. Also, she fell off a catamaran in Cancun once and almost floated away.