Jesús Torres Viera, Daniel Cubillo
Telemundo Media has hired two programming executives. Jesús Torres Viera is now evp, Programming and Content and Daniel Cubillo was appointed to the newly created position of vp, Content Development, Non-scripted. Viera is responsible for developing strategy for programming, content, planning, content rollout and promotional scheduling. He comes from Jtvmedia and Ploptv, where as partner and consultant he worked in TV production, advertising, online content and social networks. He also held several positions at Sony Entertainment Television, including vp, Operations and svp and gm of Sony Pictures Entertainment. Jesús tells us he loves cooking. "And because of that I also love jogging."
Cubillo's responsibilities include creating programming in the variety, non-scripted and reality categories. He'll also work with production teams within and outside the company to ensure a successful launch process. Prior to making the move to Telemundo he was content manager and creative director at Univision Studios. Before that he was content manager, head of development and executive producer at MCM Magnum Contenidos Multimedia. Daniel tells us he grew up surrounded by pictures, as his father was a photographer. Also, his first job, at age 14, was working on the cartoon animation series Don Quijote de la Mancha.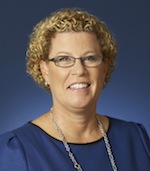 Trisha Pray
Univision promoted Trisha Pray to evp, Network Sales. She's been at the company since 1989, when she joined as an account executive. Prior to that she held various roles as a media buyer and planner. Trisha is taking over the post from Laura Molen who recently left the company. She tells us she loves to play golf and is a self-proclaimed news junkie.
Steven Justman
NBC Sports has named Steven Justman vp, Sales, NBC Sports Ventures. He'll head up sales efforts for the business portfolio, including Alli Sports, the American Century Golf Championship, the National Dog Show and the Rugby Sevens Collegiate Championship. Previously, Justman managed operations as president, Entertainment, Sales & Marketing for TV network indoorDIRECT. He also worked as evp and gm of youth marketing agency Cornerstone, vp, Global Media for NBA Entertainment, vp, Corporate Consulting at IMG and vp, Sales at Turner Sports. Steven is a big fan of cycling. His favorite place to do so is Bear Mountain, but "the Pyrenees are calling," he says. Also, his favorite ocean is, by far, the Mediterranean.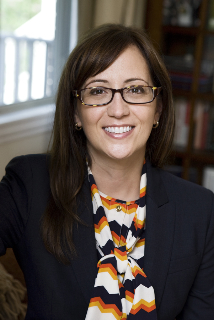 Denise Chudy
Denise Chudy has taken on the role of vp, Local Platform Sales Strategy at The Weather Company. Her duties include developing the business model for its hyper-local platform, the new company division intended to enhance the brand's position in the local and mobile space. Prior to the move Chudy was gm for consumer review website Viewpoints. She also founded Digital Footprint, a digital marketing firm. She served as vp, National Sales for Tremor Video before that and also worked at Google for eight years. Head of display, CPG and healthcare was her last position there. We learned that Denise is a passionate advocate for animals, and therefore eats and wears nothing that originated from an animal. Also, she claims to be the best polka dancer in Chicago.