Sharon O'Sullivan, Scott Felenstein
Discovery Communications has promoted Sharon O'Sullivan and Scott Felenstein to evp, National Ad Sales from the svp role. O'Sullivan is responsible for national ad sales for TLC, Animal Planet, Investigation Discovery and Discovery Fit & Health, while Felenstein will cover Discovery Channel, Science Channel, Velocity, Military Channel and Destination America. O'Sullivan joined Discovery in 1999, prior to which she worked in sales departments at ESPN, FX and CBS. In her spare time (when she has it), Sharon likes to cook, practice yoga and make jewelry, as well as spend time with her three kids and husband. Felenstein came to the company in 2000. Before that he worked at Excite.com in online sales and did a six-year stint at CBS in the sports ad sales division.
Discovery also upped Scott Kohn to svp, Regional Ad Sales. Previously he was vp, Ad Sales for the Midwest Region. Now he'll oversee the Chicago, Atlanta and Detroit sales offices. He also held the role of vp, Ad Sales, Southeast Region. Kohn started in 1996 as an account executive based in NY, and he worked in the media planning and national broadcast buying departments at Lowe & Partners before joining the company.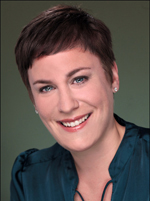 Jeannie Scalzo Ellen Dominus
Viacom's Music and Entertainment Ad Sales group has promoted two execs: Jeannie Scalzo is now svp, Music Sales (MTV, MTV2, mtvU, VH1, VH1 Classic and Palladia sales efforts) and Ellen Dominus was appointed svp, Entertainment Sales (CMT, Comedy Central, Spike and TV Land). They'll work with channel heads to build strategy and products for each brand while collaborating with ad sales, integrated marketing, programming, scheduling and digital departments.
Scalzo has worked at Viacom for 24 years, holding roles in sales and integrated marketing at MTV and VH1. She was svp, Integrated Marketing for MTV, MTV2 and mtvU most recently, as well as vp, MTV 360 Brand Sales. When she arrived at Viacom she was an account executive with VH1 ad sales. When she's not a work, Jeannie's life is consumed by her three kids—three girls aged 17, 14 and 8. You may not know this, but she can eat pizza everyday and she's a sucker for a love story.
Dominus's most recent position at Viacom was vp, Music and Entertainment Ad Sales. She has also been at the company for 24 years. Her resume included roles in executive sales and oversight of MTV, MTV2, mtvU, VH1, VH1 Classic and Palladia. Before Viacom, she was a national broadcast buyer at BBDO. Ellen and her husband used to own a restaurant in the Upper East Side, she tells us. Also, she loves to bake bread, and she can't stop talking about her family's RV trip last summer to Yellowstone National Park and the Grand Tetons. It was that good.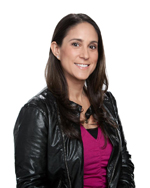 Deena Stern Katherine Nelson
Esquire Network, the recently announced rebrand of G4 launching April 22, has named two execs to its senior team. Deena Stern will serve as Head of Marketing and Katherine Nelson will take on the role of Head of Communications. Stern arrives at the revamped network from Comedy Central, where she held the vp, Brand Marketing role since 2007. In this capacity she created multiplatform marketing strategy and planning for series like "South Park," "Tosh.O," "The Daily Show," "The Colbert Report," "Workaholics," the Comedy Central Roast Franchise and events and social media. Before that, she was at USA Network for 10 years. Strategic development, consumer promotions and media planning for top series like "Burn Notice" and "Psych" fell under her purview. Deena is an avid tennis player, and has even played competitively in the past. She's also a soap opera and Aaron Spelling TV Junkie.
Nelson comes to Esquire Net from the private space transport company SpaceX, where she was vp, Marketing and Communications. Beyond oversight of all communications, marketing, social media and branding, she managed all media relations and marketing for the first official cargo resupply mission to the International Space Station last October. Nelson also worked in TV publicity for more than 20 years. She was vp, Communications for Discovery Channel and also managed communications for TLC, Science Channel and Discovery Kids. Katherine calls herself a "Fluveog shoe fanatic." To clarify: the "designation is only given to those with more than 50 pairs," she explains. Another term she's allotted herself is "semi-foodie." In her own words: "I say 'semi' because I keep my finger on the pulse of the best eateries in many cities, but I don't actually snap and post photos of my food!"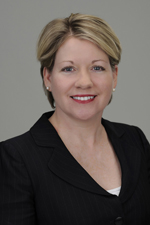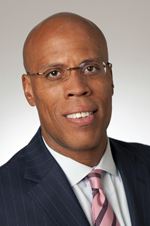 Patricia Betron Wendell Scott

ESPN's Consumer Marketing and Sales group has promoted Patricia Betron, Wendell Scott and Lisa Valentino to svp, Multimedia Sales. Each exec will sell multimedia programs across all of the net's branded properties. Specifically, Betron will add oversight of the Chicago sales teams to her current responsibilities in Detroit. She also co-leads the group's sales communications team and works with ESPN Research. Betron worked at ABC prior to joining ESPN. Tricia tells us she grew up a Pats fan, but she married a rabid Giants fan. So during a couple of Super Bowls, she lived in a house divided. "The kids sided with dad."
Scott will now lead ESPN's multimedia sales in San Francisco and LA, while taking ownership of the net's multicultural sales, syndication and event sales. He worked at BBDO in media planning before moving to ESPN in 2000. Wendell loves to run, travel and golf.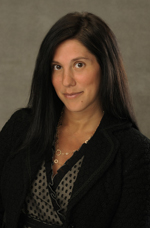 Lisa Valentino
Valentino's responsibilities include ESPN's print and digital sales, and strategic sales for Global X Games and international digital properties. The sales teams she manages are in New York and Atlanta. Yahoo! was her previous company, where she held the role of sales director at Yahoo! Sports sales.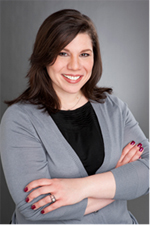 Christina Maggiore-Escribano
Telemundo Media promoted Christine Maggiore-Escribano to svp, Integrated Marketing Solutions. She joined the company at the vp role in 2009. She's charged with heading up the marketing and network sales teams and oversight of strategic marketing initiatives for clients across the company's assets, Telemundo Network, Digital and mun2. Responsibilities include growing branded entertainment strategies for the Upfront and digital properties, increasing Hispanic leadership within NBCU initiatives and integrating research studies and consumer insights into marketing. She came to Telemundo from Home & Garden Group, Readers Digest Association, where she served as associate publisher, Marketing. She was also the brand director for People en Español magazine and PeopleEnEspanol.com and worked at advertising agencies The Media Edge and McCann Erickson. Christine's personal passion is photography. "Every year since my daughter was born, I make a coffee table yearbook of her life. I'm working on her fourth this year," she says. Also, this little nugget: "I married a Puerto Rican guy from the Bronx who can't salsa…and I'm an Italian gal from Brooklyn who can."