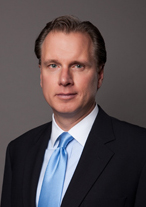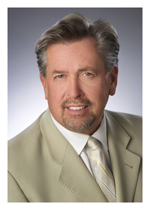 Rick Stanley
Kevin Patrick Smith
Comcast Spotlight has promoted four execs. Rick Stanley is now svp of the West division, Roland Trombley is svp of the NorthCentral division, Kevin Patrick Smith is svp, Comcast Media 360 and Mary Rooney was upped to vp, Strategic Planning and Internal Communications. Stanley, who joined the company in 2002, leads a team of 680 employees in areas including Seattle, Portland, San Francisco, Salt Lake City and Denver. Smith is charged with strategic positioning of interactive, digital and advanced advertising across multiple platforms. He leads the Comcast Media 360 unit and works with other leaders to align the company's goals.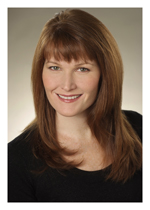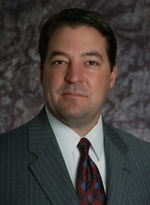 Mary Rooney Roland Trombley
Having joined the company in 2002, Rooney develops programs in leadership and internal communications, including best practices and providing standards of business metrics company-wide. Mary, we learned, is a two-time NYC Marathon finisher. Lastly, as head of the NorthCentral division, Trombley is responsible for leading 18 markets, including Chicago, Boston, Detroit and the Twin Cities. That's 11 million homes total. Roland tells us he's lived in Michigan his entire life and is extremely devoted to his family—his wife Chris, to whom he's been married for 20 years, and his two children. "You can often find us at our son's college club hockey games at Miami of Ohio University or at our daughter's competitive dance events," he says.
Eliot Wagner
Discovery Enterprises International has upped Elliot Wagner to vp, Program Sales and Canadian Partnerships. In his new role he'll oversee program sales of the company's library across North and South America. He'll also manage the company's Private Networks business globally, focus on the third party representation initiative, which entails acquiring new content, and develop business strategies for the Canadian joint venture. Previously, Wagner was director of Program Sales and Private Networks, tasked with program sales for North America and Latin America, six Canadian joint venture networks and all non-theatrical sales. Eliot has been a co-owner of Café Saint-Ex, a successful restaurant in downtown Washington, DC, for the past 10 years. A big sports fan, he loves to play golf, softball and tennis. "
I do not enjoy being a NY Giants fan in Redskins territory though!"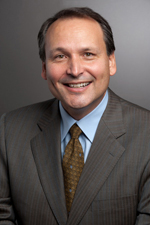 Kevin Martinez
ESPN has promoted Kevin Martinez to vp, Corporate Outreach. Previously, he was senior director. He'll head up the net's corporate outreach programs including corporate giving, cause marketing and volunteering. A new task of will be focusing on The V Foundation for Cancer Research partnership and its fundraisers. Before joining ESPN in 2010, Martinez was executive director, Corporate Social Responsibility for KPMG. He also served as president of The Home Depot Foundation, senior manager, Community Affairs for Starbucks Coffee and manager of national community and civic affairs for Eddie Bauer.
A fascinating fact about Kevin: In
1981, at University of Washington's Homecoming against Stanford, he helped create a cheer that has now "flowed" around the world. That's right, we're talking about The Wave. "There are a couple of dissenters, but no one has been able to prove that they used the fans to create a wave before that day," he tells us. "Rob Weller, a former UW Yell King and host of Entertainment Tonight, started the wave going up the stands and with help from the Husky Marching Band and cheerleaders created the first use of the wave moving horizontally." When he's not inventing cheers, he's likely painting with wax. Two years ago, Kevin began learning a process called encaustic painting, which began in Egypt 2,500 years ago "by painting the heads of mummies to help seal the mummy and paint a realistic face of the diseased," he says. "My first painting is of a horse. It is halfway done and has 23 coats of wax."
In other ESPN news, Rosa Gatti retired on February 28 after working at the network for 33 years. She has been an inspiration to many in the industry, particularly as she ascended the ranks of a male-dominated sports net at a time when few women were doing so. "Few in their lifetime are blessed with such an amazing journey and privilege to work with many wonderful people in growing a cultural icon, best-in-class communications practices, diversity initiatives and multi-faceted corporate outreach programs," she wrote in an email to ESPN employees. Best of luck to you Rosa. You're a true trailblazer.
Tyler Nau
Tyler Nau was promoted to vp, Finance and gm, Carrier Services for the Dallas-based Commercial & Advertising Operations division. Previously, he was vp, Finance and Business Development for the group. For the past three years he's played a crucial role in providing operational support for the carrier business.