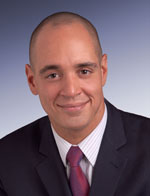 Eric Claytor
Entertainment Studios Networks has hired Eric Claytor as svp, Affiliate Distribution & Marketing. He'll be based out of the company's new regional office in Denver and is charged with expanding the national distribution of its 8 HD cable networks. He came from TV One, where he held the post of vp, Affiliate Relations/Western Region and National Accounts. He was Affiliate Account Director for the Central and Northeast Regions before that. He also served as director, Affiliate Relations, Western Region at The Sportsman Channel. Fun facts about Eric: He writes music (he used to be in a rock band) and enjoys cycling.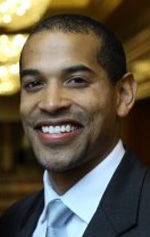 William Jawando
William Jawando has been hired at Discovery Communications as director, Corporate and Government Affairs. He'll develop the programmer's public-private partnerships and provide counsel on policy issues. Jawando moves to the cable industry from the education sector, where he was deputy director of Strategic Partnerships and Special Assistant to Secretary at the U.S. Department of Education. He also worked as associate director of the White House Office of Public Engagement on issues involving education, poverty relating to children and families. William has a few things in common with the President, we learned: has an African (Nigerian) father, a white Kansan mother, is married to a Michele and has two daughters. Another lesser-known fact about William: While working as an AmeriCorps member with the Montgomery County, MD, Police Department, he frequently dressed up as McGruff the Crime Dog while visiting schools.
Tim Archer
Suddenlink has upped Tim Archer to vp, Service Delivery for its Commercial & Advertising Operations (CAO) organization in Dallas. Previously, he was senior director of operations for Suddenlink systems in Amarillo, Texas, Clovis, NM, and some systems in CA. He joined the company in 2006. Tim tells us he loves to play soccer and he started college on a music scholarship for the trombone. Also, he just celebrated his 15th wedding anniversary with a family trip to Disney World.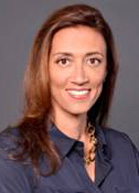 Nikki Reed
Disney Channel and Disney XD veteran Nikki Reed has been appointed svp, Programming and Development for The Hub Network. She replaces Donna Ebbs, the net's first programming head since its October 2010 launch. Ebbs will act as a consultant and executive producer for The Hub and develop new properties for the network. Meanwhile, Reed will plan and execute programming strategy and creative development. One of her chief goals will be to add more live-action series to The Hub's programming slate. She spent 15 years developing films and TV at Disney (including "Jessie," "Austin and Ally," "Dog with a Blog"). Additionally, she served as vp of Current and Development at Universal Cable Production and a development executive for executive producer Barry Kemp's Bungalow 78 Productions. Another previous post was vp of Development for director Jon Turteltaub's Junction Entertainment for Disney Studios. Nikki tells us she enjoys gardening with her daughter, belly dancing classes (it's a good stomach workout), reading and hiking with the family.
Gregg Seibert
Cablevision announced that Gregg Seibert will add vice chairman to his responsibilities at the company. He'll continue to act as CFO and report to Jim Dolan. The new vice chairman role will entail working with Dolan and senior management to devise the company's strategy and position it for success in the industry's competitive marketplace. He'll work in tandem with Cablevision's other vice chairman, Hank Ratner.