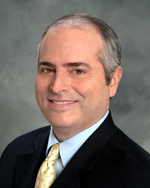 Mark Neschis
Mark Neschis was hired at WE tv as svp, Public Relations. He'll work on the network's brand messaging and support communications for original programming, events, public affairs and consumer awareness. Neschis comes from Wenner Media, where as corporate communications director he led communications for Rolling Stone, US Weekly and Men's Journal, including the media strategies for the pubs' major events. Prior to that he was evp at Robinson Lerer & Montgomery and headed up the strategic marketing unit. Additionally, he served as director of television news for the White House press office during the Clinton administration and held producing roles for CNBC and Fox News Channel. Mark tells us he enjoys cooking, spin cycle classes with his wife and coaching his son's flag football team.
David Futterman
TV Guide Network has named David Futterman vp, Paid Programming and Direct Response, Ad Sales. His last post was at NBCU, where for about 10 years he upped paid programming revenue for USA Network, Syfy, Bravo, Oxygen Media and CNBC, and sold direct response advertising for USA Network, CLOO and Chiller. Futterman will report to Lori West, svp, Paid Programming and Direct Response, Ad Sales. David loves traveling to the Far East with his beautiful wife Yvonne. He is quite the marathoner—and enjoys competing in triathlons, too.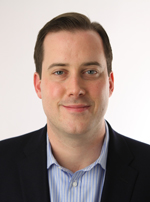 Jeremy Hlavacek

The Weather Company hired two execs for its WeatherFX division, which supports the company's data-driven marketing and communications tech platform. Jeremy Hlavacek was named vp, Operations and Strategic Partnerships and Steve Kelley is now vp, Architecture and Research Development. Both are newly created positions.
Hlavacek will oversee tech partner relationships supporting the division and working with clients to optimize use of the WeatherFX platform. Having worked at web startups, global ad agencies and media companies for 13 years, he most recently served as vp of strategic partnerships and business operations for Varick Media Management. He also created
digital marketing and gaming experiences for LEGO Toys, advertising strategy and business development for online food ordering startup Dotmenu (acquired by GrubHub) and digital experiences at CBS. Jeremy's first job in media was as an NBC page, where he rubbed elbows with the likes of Conan OBrien, Matt Lauer, Will Ferrell and other SNL cast members. He's still waiting for the call back from Lorne Michaels, he tells us. Jeremy also loves to travel. He lived in London for a year and has trekked from small towns in Romania to the palazzos of Italy to the highlands of Scotland. Another passion is scuba diving. He's explored the chilling waters of The Finger Lakes and the picturesque Blue Hole off the coast of Belize.
Steve Kelley
Kelley's charged with making the company's weather data available to marketer clients across all of its channels and working with product and tech teams on automation. Kelley was co-founder and CEO of ad technology company YieldFire Labs. He has also worked at tech and research positions at Kitara Media, DidIt, Operative Media, Perry Ellis International, Deutsche Bank, Revenue Science and Microsoft. Steve is a freelance photographer for Getty Images and New York City's Top of the Rock Marketing photography. Check out his work at
http://www.flickr.com/photos/yukonblizzard
.
Colleen Mohan and Carryl Pierre-Drews
USA Network has upped Colleen Mohan to svp, Brand Marketing and Carryl Pierre-Drews to svp, Strategic Marketing. Mohan is responsible for strategic leadership and increasing viewership for the brand. She came to the network in 2005 at the director, Brand Marketing level. Most recently she was vp, Brand Marketing. She also worked at Euro RSCG marketing communications firm Magnet Communications with clients including Lucent Technologies and AT&T. Additionally, she worked on partner-loyalty programs for MCI's consumer marketing team.
Pierre-Drews will forge marketing partnerships and strategic alliances to increase USA's reach with audiences. Her first post at USA was vp, Strategic Marketing. She has also held marketing roles at Ticketmaster, Clear Channel, JumpCut.com and MTV. Carryl is smitten with her pet Chow-Pei (a Chow-Chow and Shar-Pei mix), which she adopted from Animal Care & Control in Harlem. "When completing the paper work, they asked if I had seen her on The Today Show," she tells us. "I had no idea that she was right here at 30 Rock only days before I saw her at the shelter. She's the best thing that happened to me and my husband." Another fun fact about Carryl: In the 80's, she was one of the original "Club MTV" kids dancing up a storm with "Downtown Julie Brown." "I still have the moves and love to dance."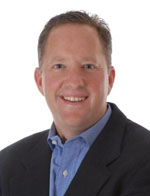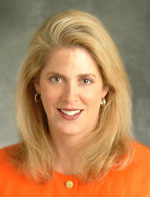 Fred Lutz Sue Hamilton
AXS TV has hired Fred Lutz and Sue Hamilton as evp, Operations and Administration and evp, Distribution and Business Development, respectively. Lutz will manage ops outside of programming and distribution. He was regional vp at Charter Communications for California, Nevada, Washington State, Oregon and Texas most recently. He held various roles with TCI as well. Fred tells us he's a "shoe guy." "My wife gives me a hard time because I have more shoes than her," he says.
Hamilton worked at TCI as well, in the programming department, where she started her career in cable 20 years ago. After that she was evp, Programming for Charter Communications. She has acted as a consultant as Principal of Hamilton Media LLC and was a partner at the law firm Kirkland & Ellis.