Todd Weiser and Mark Levine
Food Network and Cooking Channel have tapped two programming execs. Come early April Todd Weiser will be vp, Programming and Development, and in mid-April Mark Levine will be vp, Programming and Multiplatform. They'll develop series, specials and events and oversee both nets' programming slate. Weiser comes from Animal Planet where he most recently served as director, Program Development. At Discovery he developed series including "Finding Bigfoot," "Gator Boys" and "Too Cute!" He also worked at Picturehouse/Newmarket Films prior to his career in TV development. Todd tells us that while growing up in metropolitan Detroit for a brief period of time he was a child model. Another fun fact: the video of Todd's first dance (at his wedding) has over 600 views on YouTube.
Levine comes to his new role from vp, Digital-Emerging Brands. In this capacity he oversaw the teams at CookingChannelTV.com and Food.com. Prior to joining Scripps in 2008, he was director, Digital Strategy at SyFy Channel and also led digital efforts for
"The View" and ABC Daytime in Los Angeles. He also worked as vp, Feature Development for producers at Columbia Pictures. Mark says he grew up running a vegetable stand and operating an ice cream bicycle in Maine. A foreshadowing of a career in food, perhaps? Also, he got his start in entertainment not behind the camera, but in front of it—as an extra on "Beverly Hills, 90210."
Jennifer Daley and James McCue
Comcast has promoted two execs in the corporate treasury division. Jennifer Daley and James McCue have been named vps and assistant treasurers. Both execs will oversee Comcast's financing, including liability management, capital formation, financial derivatives, acquisitions and more. Daley and McCue were key contributors toward Comcast's recent acquisition of GE's 49% common equity ownership interest in NBCU. Daley came to the corporate treasury in 2001. Prior to that she was director, Corporate Accounting. Pre-Comcast, she served audit clients at Ernst & Young LLP. Jennifer is a Betsy Magness Leadership Institute graduate and participates actively in the nonprofit Philadelphia Futures. Prior to joining the corporate treasury in 2010, McCue was president, Comcast Capital Corporation for 6 years. He also held the role of senior director, Financial Reporting for Comcast Corporation. Before joining the MSO he was senior manager for Arthur Andersen LLP, where he served clients in the company's Emerging Growth Industry Group.

Mónica Talán
Mónica Talán has been promoted to evp, Corporate Communications and Public Relations for Univision. She held the svp role previously. Before her career at Univision, which started in 2008, Talán was svp/partner at Fleishman-Hillard. There she served key clients as a senior counselor and strategist for Hispanic market initiatives. She also held PR roles at Enron Latin America and the Texas Department of Commerce.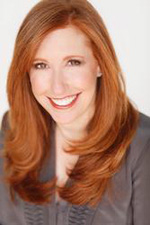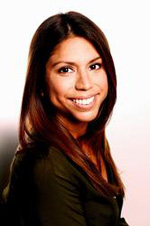 Cindy McLean Finke Stephanie Molina
CMT has upped Cindy McLean Finke to vp, Program Publicity and Communications and hired Stephanie Molina as vp, Program Publicity for the West Coast office. Specifically, they'll lead the press campaign for the new series "Dog and Beth: On the Hunt" and the 2013 CMT Music Awards. McLean joined the network in 2002 as a senior publicist. Before CMT, she worked in a similar capacity at E! and Style Network as well as Showtime Networks. Molina comes from Rogers & Cowan, where she held the vp, Television role and worked with Food Network, Oxygen, G4, BET and other nets. Other stints include repping "American Idol" and "So You Think You Can Dance" at PR agency BWR and working with Bunim/Murray and Twentieth Century Fox's syndicated court shows.