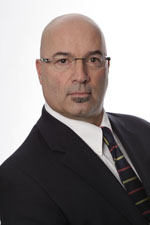 Raymond Donahue
As part of its distribution expansion (the net has increased US carriage by 50% in the last year), Veria Living has promoted and hired a couple of senior executives. Raymond Donahue has been upped to Chief Revenue Officer and Jennifer Liang has joined the company as head of Global Content Sales and Strategy. Donahue's previous position at the company was svp, Programming Sales. He'll oversee the units that generated revenue, such as ad sales, programming sales and business development across platforms. Additionally, he's charged with oversight of senior management's strategic and operational functions. Before the move to Veria Living he worked in top positions at Destiny Entertainment, Westinghouse Broadcasting International, Momentum Distribution and New World Entertainment. Raymond tells us he likes surfing and scuba diving and has mastered the art of living on 4 hours of sleep a night. Also good to know about him: He's a single dad, with 4 kids at home. His favorite thing to cook in shrimp scampi.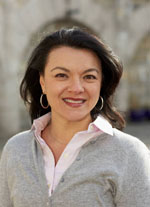 Jennifer Liang
Jennifer Liang is charged with Raymond's former responsibilities, which include oversight of international activities and maintaining relationships with broadcasters abroad. Previously, she was senior director, Worldwide Sales and Strategy at National Geographic. Other former roles include vp, Worldwide Sales for HandMade Kids, director, Worldwide Sales for HBO Enterprises and director, International Program Enterprises for MTV Networks. Jennifer's free time is also filled with her children, who are 7 and 3 1/2. She loves to cook rabbit cacciatore and whole roasted fish of any kind. Her talents include speaking French and Italian and being able to order a meal in Cantonese, Italian, and "any other language my menu is printed in," she says. Apparently, she makes a superb Perfect Manhattan and, get this, she has won several one-handed push-up contents. Hat's off.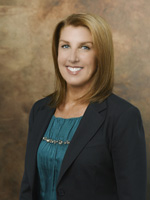 Karen Miller
Karen Miller was upped to vp, Programming Strategy, Acquisitions and Co-Productions, Disney Channels Worldwide. She'll lead the channels' scheduling strategies, make sure that regional and local programming matches global priorities and oversee the global acquisition process for Disney Channel, Disney XD and Disney Junior. Before the promotion, Miller was executive director, Worldwide Programming Strategy, Acquisitions and Co-Productions. She joined Disney in 2011, prior to which she worked in development, production and distribution for Atlantyca Entertainment. She also served as animation associate producer on "The Simpsons Movie" and spent 18 years at Warner Bros. Her last position there was vp, Property Acquisitions for Consumer Products. Karen was born and raised in Cedar Rapids, Iowa, and played tennis in college for the University of Iowa women's team. "Go Hawkeyes!" Her two kids, Christopher and Olivia, are "fab," which means she likes spending time with them. She's also a fan of gardening and an interior design aficionado.
Marc Fein
Marc Fein has joined Sportsman Channel in the newly created position of evp, Programming & Production. Fein has worked in network TV for 20 years, most recently as founder and president of a TV sports and entertainment consulting firm. Before that he worked for 7 years as an exec in the Comcast Programming Group. He held the role of svp, Programming, Production and Business Operations for Versus (now NBC Sports Network), where he assisted in Outdoor Life Network's transition to Versus, upping the distribution from 58 million to 75 million. Fein also served as vp, Programming and Acquisitions for FOX Sports Net and started his career at Rainbow Media/Cablevision. Marc tells us that in college he was a play-by-play announcer for his college radio station. He called it St. John's Red Storm basketball. His big phrase on a breakaway dunk? "Get out the toast because here comes the jam!" ?Also, he wrote a rap song as a youngster. Apparently he didn't do anything with it, but he does have it safely filed away. Lastly, although he generally tries to eat healthy, if put to the test he's confident he can out eat anyone in the following categories: ribs, pizza and donuts.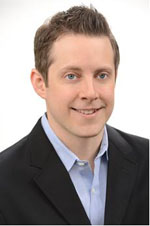 Jack Daley
Jack Daley has been promoted to vp, Consumer Marketing for Nickelodeon Group. Oversight of marketing strategy and ad planning for Nick's series and events, as well as acquisition efforts in the mobile and digital gaming sectors, fall under his purview. He's been at Nick for 10 years, most recently as senior director, Digital Marketing. He also marketed the net's console and video game business in Nickelodeon's Consumer Products division. Jack tells us he makes his own brand of hot sauce. And it's called… wait for it… Jacksauce. He used to grow the habanero peppers on the rooftop of his brownstone. Another fun fact: The TV business runs in his family. Jack's mother was an NBC page in the 1960s and worked on "The Tonight Show Starring Johnny Carson."
Patrick Condo
Esquire Network, which launches April 22, has added another exec to its ranks. Patrick Condo has been named vp, Brand and Creative. He'll develop creative brand and program campaigns for all platforms, lead in-house creative and manage external agencies who take part in the campaigns. He comes from TBWA/Chiat/Day in Los Angeles, where he was group creative director. Before that he was creative director at Publicis & Hal Riney and also served as senior copywriter at Ogilvy & Mather in New York. Patrick tells us he's partial to Pittsburgh. "I'm a huge advocate and fan of anything or anyone from Pittsburgh; Andy Warhol, Heinz Ketchup, the Penguins, Gene Kelly, the Steelers, you name it," he says. Also, he collect busts of political figures. "Some of my favorites include Mussolini, Lenin, Napoleon, Churchill, Darth Vader, McCarthy, Guevara, Chairman Mao and Kennedy. And lastly, this: "I have a deep and abiding love for craft beer, specifically IPAs."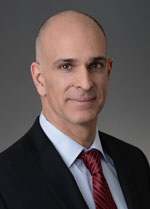 Kai Dhaliwal
Kai Dhaliwal was upped promoted to svp, Business and Legal Affairs for Fox Sports Media Group, from the vp role. He's been instrumental in negotiating several key deals, including the Big East TV rights, UFC, NASCAR and MLB agreements within the last year. New responsibilities include playing a larger role in business and legal matters for the group's national nets, including FOX Sports 1, which launches in August, and the company's digital properties. Previously, Kai was an associate in the corporate division of Skadden, Arps, Slate, Meagher and Flom, LLP in Los Angeles. He also worked at Colgate University in Hamilton, NY, as a research and account analyst. Kai's interests include pick-up basketball and also following "whichever superheroes my 4 year old twin girls are channeling (currently Super Princess and Clam Man)." Good dad.