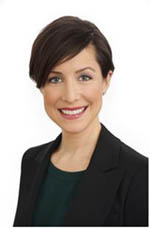 Jessica Murphy
Nickelodeon has upped Jessica Murphy to vp, Strategic Property Planning and Marketing. She'll lead strategic marketing and oversee key partnerships for Nick's series. Being a liaison between productions companies and the network also falls under her purview. Previously, she held the role of senior director, Integrated Marketing, New Business for the network. Before that she worked as svp at agency The Michael Alan Group. She began her career in marketing at Vanity Fair Magazine and the PR firm Savvy Partners, Inc. Jessica tells us she's a classically trained soprano and has a Bachelors of Music in Voice Performance.? Also, recently she discovered the joy of cooking. Her specialty? Spicy roasted brussels sprouts.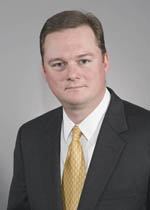 Mark Snow
CTAM announced two promotions: Mark Snow is now vp and gm, Consumer Marketing and Insights, and Deepa Venkataraman is senior director, Integrated Marketing. Snow will continue to oversee CTAM's CableMover program and Marketing Sciences Council. Added to his plate is leading the Customer Retention Council and consumer research. Previously, Snow worked at Cox Communications for eight years and did a stint at agency SWIRE Marketing. Little-known fact: Mark is the principal trumpet in the Loudoun Symphony in Leesburg, VA. He also tells us he's on his way to seeing every major league ballpark. The count's at 22. "But they keep building new ones!"
Deepa Venkataraman
Venkataraman has taken over operational responsibilities for the CableMover program, which includes new digital marketing. Before working in cable she led integrated marketing campaigns through her own independent consultancy and at various ad agencies. Deepa enjoys dance, hound dogs and her pudgy tabby cat. She's also an avid consumer of literature and films from the British Commonwealth. Lastly, she is a master chocolatier and tea sommelier (at least in spirit).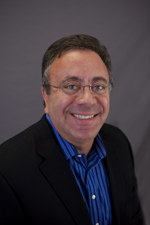 Aldo Casartelli
Aldo Casartelli's new position at Cable One is vp, New Products and Business Development. In this capacity he'll develop new products, emerging technologies and business opportunities. A 23-year veteran of the company, Casartelli held roles including vp, Customer Experience and vp, Internet Services. Fun fact about Aldo: At age 16, he was an FCC-Licensed radio deejay on nights and weekends throughout high school. His stage name was "Al Ryder," which he thought would be simpler to remember. His passion, he tells us, is learning languages. He has studied several traditional spoken languages in addition to computer programming languages—12 in total!
Andrew Strauser
TLC has promoted Andrew Strauser to vp, Talent Development & Casting. He'll still be in charge of bringing new talent to network series and building shows around new talent. Prior to joining TLC he was a freelance casting director for various major cable and broadcast nets, for shows like "Extreme Makeover: Home Addition," "Joe Millionaire," SoapNet's "I Wanna Be A Pop Star" and more. Speaking of soaps… one of Andrew's first jobs was typing scripts for "The Young and the Restless." Also, he likes to compete in Tough Mudder events, which are 12-mile obstacle courses designed by the British Special Forces. He is quite the frequent flyer as well—35 countries and counting.
Laurel Weir
TV Land upped Laurel Weir to svp, Strategic Insights and Research. She'll still lead the network's research department and create strategic research to support its growing slate of originals. She joined TV Land in 2002 as a manager of research. Prior to that she was at CBS as a supervisor of audience analysis and a production assistant for the CNBC TV show, "Rivera Live." Laurel tells us she was once the first daughter of Union City, NJ. When she was growing up, her dad was the mayor. And she is also a die-hard NY Giants fan. She tailgates every home game—even if it's freezing.