Rocky Boler
And the exodus continues. Rocky Boler, formerly svp,
Customer Service at Cablevision for more than 10 years, has joined Charter as svp, Customer Care. In his new position he'll oversee all aspects of Charter customer care. He also held roles in customer service and tech leaderships at Sears Roebuck, Barnes and Noble, Pitney Bowes Corp. and IBM. Rocky loves to play tennis and enjoys auto restoration and racing.
Tom Barreca
Tom Barreca is now svp, Distribution at NPN Media, creators of long-form, short-form and mobile content for various linear and digital platforms. Previously, Barreca was managing director, New Business Development at NASCAR Media Group. Before that he helped monetize and expand digital reach for media players including Martha Stewart, WWE, AMC Networks and Cartoon Network. Tom is a long-time Football Official in Connecticut. Fun fact: He once threw a flag on ESPN exec Sean Bratches' son. Also, he tell us he's now big on all things Cuban—particularly the cuisine and the music. And the love runs deep. He even named his dog "Mojito." This has worked out well, given that he's currently working for a company headquartered in downtown Miami.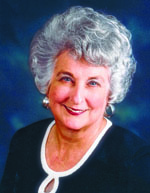 Barbara Burge
Barbara Burge, a 50-year veteran of customer service in the industry, has announced her retirement. She leaves behind the post of gm, Cable ONE Atlas, OK. Burge began her career at Southwestern Bell Telephone Company in 1962 as a service representative, followed by a promotion to business office supervisor in Lawton, OK. It was in 1992 when she joined Cable ONE (then known as Post Newsweek Cable) as office manager for Altus, OK, and in 2010, she became the Altus gm. Her numerous accolades include "KWHW All American of the Year," "Honorary Commander for the Altus Air Force Base," and the "Special Person" award from the City of Altus. On her next chapter Barbara told us,
"After the 'honey do' jobs are completed, I will be looking for the perfect job where I can choose my hours, have fun, meet the public and help people. I'm also looking forward to attending the meetings of local groups that I'm involved in, traveling with my husband, and together being the best 'Nana B' & 'Papa D' to our grandson." More about Barbara: She plays the piano for personal enjoyment and for her local church. And she collects decorative owls—currently the count's at 300! She'll officially retire Friday, April 26. There will be a come-and-go reception for her on April 22, 2-4pm, at Cable ONE, which is located at 618 N. Main in Altus. The community is invited to attend and wish her well in her retirement.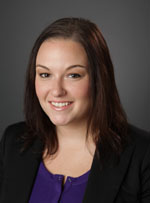 Sarah Shannon
FEARnet has upped Sarah Shannon to vp, Programming and Network Operations. She'll create programming schedules, deal with acquisitions for linear and VOD, oversee broadcast operations and play a key role in the company's dynamic ad insertion process. Additionally, Shannon supervises the production of series such as the original horror-comedy "Holliston" and interstitial shorts by Michael Dougherty. Prior to the promotion she was director, Programming, and began at FEARnet as its traffic and media planner. We're told that a pivotal moment for Sarah was watching "A Nightmare on Elm Street" at 6 years old. Her passion: getting people to understand that "horror" is more fun than scary. Also, she is a big supporter of her hometown Philadelphia Eagles and Philadelphia Phillies. An athlete as well, Sarah is into co-ed flag football and recently completed the L.A. Marathon.