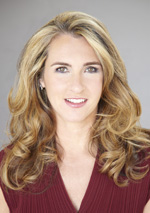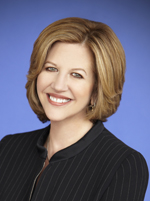 Nancy Dubuc Abbe Raven
Come June 1, A+E Networks will have a new CEO. Nancy Dubuc, formerly pres, ent and media, has ascended to the chief role. Meanwhile, Abbe Raven will move to the newly created post of chairman, AETN. Dubuc will head up day-to-day ops within the company and Raven will continue to play an active role, particularly related to long-term business opportunities, public policy and corporate strategy. You'll also see Raven at this year's Cable Show in D.C, where she'll co-chair with Cox's Pat Esser.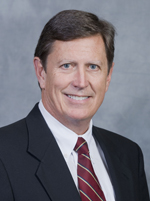 Phil Meeks
Time Warner Cable has tapped Phil Meeks to join as evp, Chief Operating Officer for Business Services, effective June 3. It's a newly created position and calls for leading TWC's growing business services division. Oversight of 6,000 employees, operations and the unit's sales and marketing fall under his purview. Meeks comes from Cox, where he was svp of Cox Business. Prior to joining the MSO in 2008 he was co-founder and lead exec for a start-up dedicated to enhancing the supply chain between tech vendor and resellers in data storage and VoIP markets. He also held roles in strategy and sales for 20 years at MCI Telecommunications He began his career at AT&T Information Systems/Southern Bell.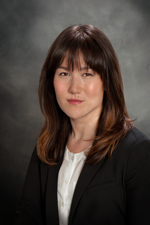 Sarah Takenaga
Sarah Takenaga has been promoted to vp, Public Relations at IFC, from director role. She'll create consumer media campaigns for the net's original comedies, work with IFC's comedic talent and drive consumers awareness of the brand. Before joining the company in 2011, she was senior manager of publicity at BBC America. She also held positions at RCA Music Group, Press Here Publicity and Big Hassle Media. Sarah tells us she just adopted a 4-year-old rescue black pug named Finn. And she loves to jam and pickle seasonal produce. "But I usually end up with too much and give it away to family at the holidays," she says. Also, she and her husband recently bought a fixer upper in Montclair, NJ, and mostly renovated it themselves. She's rather excited about it: "I even learned to tile!" On the weekends, her favorite activity is visiting tri-state area antique and flea markets.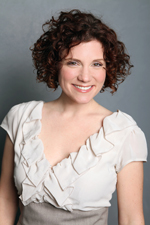 Danielle Woodrow
Production company Perfect Storm Entertainment, from director Justin Lin ("Fast & The Furious 6," "Better Luck Tomorrow") and financier Bruno Wu's Seven Stars Media, has created a TV division to be led by Danielle Woodrow. The unit will create scripted dramas and comedies for cable, network and digital platforms. Woodrow took a year-long travel sabbatical before joining PSE, and prior to that served as svp, Original Programming at FX Networks. She began her career in development at MTV Networks. On her "TV sabbatical," her travels took her "from a cabin in the woods to the top of the Andes and a number of retreats between," she says. And she picked up an old habit along the way: "During the course of last year I got re-acquainted with my college guitar and subsequently wrote and recorded a grit-folk album."
Marci Cooperstein
Marci Cooperstein was upped to vp, Programming and Development for ABC Family. Her responsibilities include developing new original dramas and comedies and oversight of current one-hour dramas. Most recently, Cooperstein was executive director, Programming and Development, where she developed "The Secret Life of the American Teenager," "Baby Daddy," "Switched at Birth" and the upcoming reality series "Dancing Fools." Marci tells us that she and her husband are big foodies. "We set our wedding date based on an elusive dinner reservation we got at El Bulli Restaurant in Spain so it could be our honeymoon destination." Also, she was born in Cherry Hill, NJ, and continues to have massive New Jersey pride—including a passion for Bruce Springsteen and Bon Jovi.