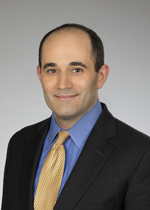 Clifford Harris
Cablevision has promoted Clifford Harris to svp, law, programming. In his new role he'll advise Cablevision's programming department on negotiations and counsel execs on legal, regulatory and copyright issues pertaining to programming. He also provides advice on property and sales tax matters. Harris joined the company in 2005 as senior counsel and in 2009 was promoted to vp, law, programming. One of his key accomplishments in recent years was helping to shape Cablevision's legal strategy regarding the Optimum App, TV Everywhere and RS-DVR products. Before joining the MSO he was general counsel to the financial start-up WOTN, LLC, and worked as an associate at law firms Arnold & Porter and Sullivan & Cromwell. To say that Clifford is highly literate might be an understatement. Here's why: He tells us he's read the entirety of the Modern Library's List of the 100 Best Novels of the 20th Century. We learned that he's a beleaguered Mets fan as well. Also, this: "I am an avid eater of chocolate chip cookies."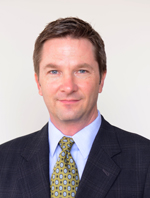 Scott Brown
Universal Sports Network has upped Scott Brown to president from the role svp and general counsel. He'll now oversee network operations and continue to be responsible for the company's legal matters. Brown joined the network in August 2011. Prior to that, he worked as vp, business and legal affairs at Fox Cable Networks, where he provided counsel to senior execs on business and legal issues relating to programming, distribution and new media. He also spent 5 years as corporate counsel for Amgen and served as an associate for Manatt, Phelps & Phillips and Milbank, Tweed, Hadley & McCloy. Scott, we learned, was a collegiate wrestler, rower and rugby player. He also loves backbacking and enjoys spending time with his two sons in the Sierra Nevada mountains.
Eli Lehrer
Lifetime has hired Eli Lehrer as svp and head of non-fiction development, effective July 8. He comes from Bravo, where he was vp of development and charged with managing all development of reality programming. He also held the position of vp, development and production, East Coast, at the network. Before Bravo he had a stint at VH1 as manager, East Coast development. Other companies on his resume include Artists Management Group and ABC News. Interestingly, Eli owes his career to his Bruce Springsteen obsession. While a senior in college, he volunteered to be a researcher on a book about The Boss called It Ain't No Sin to Be Glad You're Alive: The Promise of Bruce Springsteen, written by Eric Alterman. "He helped me land my first job as George Stephanopoulos' assistant at ABC News," Scott tells us. "I then went on to work for George during the historic 2000 Presidential Election, 9/11 and a number of other major news events." Another fun fact about Scott: At the age of 11 he scored a chance to work as a ball boy for the LA Lakers back in the late 1980s. "It was perhaps the high-point of my Lakers' fandom, which continues unabated to this day."
Quinn Brown
Quinn Brown has been appointed executive producer for CMT. Oversight of production on the network's hosted news and entertainments shows falls under his purview. Brown was instrumental in the launch of Fuse TV's "Fuse News" with TV producer Rick Kaplan, was a field producer at the Grammys and Brit Awards and also led the show's Franchises unit. Other previous positions include producing for ABC News' "World News with Diane Sawyer" and Nigel Lythgoe's "Opening Act" on E!. Brown also worked for more than 10 years at CNN as a producer on "Larry King Live" and a contributor for CNN.com. While at CNN he won an Emmy for the network's 9/11 coverage and has received numerous Peabody Awards.
Though he's produced for top names in the business, some of Quinn's favorite work entailed branching out on his own and doing stories on musicians and festivals with the help of a "miniscule–but exceptionally talented–production team," he tells us. "Through that I was able to interview and do stories on heroes of mine growing up, like Levon Helm, Pearl Jam, Iggy Pop and many more. I'll never forget those experiences." He also points out that music journalism is overrun with musicians with failed bands. "I am no exception," he admits. When he lived in Washington, DC, he had a few different bands of his own. One was called "Marginal Kings." "When you start off with a bad name, how much better can the music be?!" he muses. Quinn was the vocalist and guitar player. Will we ever get to see him play? Not likely. "Aside from my wedding (the inevitable reunion show), the only time you will ever hear me participate in live music is by a fire pit with my brother-in-law. Let's leave it to the experts!"