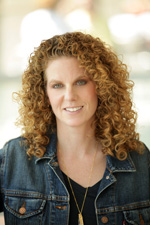 Jennifer Leitman
Scripps has appointed Jennifer Leitman as svp, marketing and creative services for Great American Country. She's charged with leading consumer, creative and on-air marketing promotions, including repositioning the network as a country lifestyle brand. Previously, she was vp, marketing and creative services for Scripps' home category, comprised of HGTV and DIY Network. She joined the company in 2004. For Jennifer's first TV gig she wore a Bugs Bunny costume at a county fair. "I felt claustrophobic and had to rip the head off before I fainted," she says. And if she wasn't in TV? She loves Jackson Hole, Wyo., and would open up a pedicure/coffee shop on the square there. "Drinking a latte and getting my toes done by a warm fire with a great book sounds perfect." Her greatest celebrity siting was seeing Jake Gyllenhaal in a store in Silver Lake, Los Angeles. "I was so nervous, [being] only a few feet from him," she says. It had quite an effect on her, though. To commemorate the experience she bought a funky silver ring from the store, which she refers to as her "Jake ring."
Robert James
Last week we wrote about
Universal Sports Network's Scott Brown, who was upped to president
. This week the network announced it has hired Robert James as vp, programming. It's a newly created role and entails oversight of programming strategy, acquisitions, planning and development, as well as contract negotiations with global partners. He comes from Comcast Cable Communications in Denver, where he was regional director of content and general manager Comcast Entertainment Television. He also held senior manager positions at Starz Encore and The Golf Channel. Robert tells us he's big into road cycling and he was an ice hockey ref for 18 years.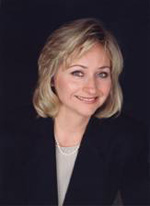 Deborah Picciolo
Time Warner Cable upped Deborah Picciolo to svp, technical operations. She will oversee the company's regional vps of operations to guarantee top-notch field operations and best practices. Standardizing the installation process and service experience and working with engineers falls under her purview. Picciolo joined TWC in 2006 as pres, West Region operations and also held the role of regional vp of tech ops. She also has held executive operations positions at AT&T Broadband and Comcast, and held vp and gm roles at the former Continental Cablevision as well. Deborah is married to her high school sweetheart: 24 happy years, she tells us. She's also had some experience in front of the camera. As a child of a Hollywood Director of Photography, she did extra work in exotic locations for shows like
Little House on the Prairie
and
The Br
ian Keith Show.
Cherie Cohen
Cherie Cohen was named svp, cable advertising sales for NBCU. She'll oversee regional sales offices in Detroit, Chicago and LA, and work with the company's 18 cable nets, sales staff from its broadcast nets and 50 digital properties. Cohen served as vp, multimedia sales at ESPN and a television account exec at Court TV. Other roles include a multimedia account exec at start-up marketing company Burly Bear, director of national broadcast for Paramount Pictures and associate director of National Buying for TeleVest, DMB&B.