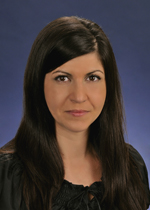 Jennifer Garnick
Participant Media has hired Jennifer Garnick as vp, public relations for its upcoming Milliennial-targeted network Pivot and its digital publishing arm, TakePart. The net launches this August in 40 million homes. Garnick will head up all TV publicity, talent relations, awards and events, corporate and consumer initiatives and the net's overall communications strategy. She comes from the Independent Film & Television Alliance, where she was vp, communications. Before that she worked at SpinMedia as vp, publicity and talent relations, and also served as vp of The Lippin Group. Jennifer tells us in her spare time she loves to cook, travel, discover new vintage and antique stores and watch marathons of her favorite TV shows.
Lauren Dolgen
MTV has promoted Lauren Dolgen to head of West Coast reality programming, evp of series development, upped from the svp role. Her expanded duties include oversight and strategy of all West Coast-based reality TV. She's worked at MTV for 16 years, having joined the company fresh out of college, and has held top roles in production and development. A few of the hits under her belt are "16 and Pregnant," the "Teen Mom" series and "Buckwild." In other MTV news, Kimberly Rach and Andrew Portnoy will co-head production for MTV, each bearing the title of svp and co-head of production. They will split East and West Coast production responsibilities for all of the net's programming. The announcement was made on the heels of evp, programming and head of production Chris Linn leaving MTV in the next few weeks. He is moving to truTV as president, head of programming. Lauren tells us that she's weirdly obsessed with autobiographies. "The more scandalous the better. It's my not-so-secret and non-so-guilty pleasure," she says. "All my friends and family know, and they all buy me books when they see something come out." Some of her favorite subjects: The Dirt about rock band Motley Crue, Makenzie Phillips and Tatum O'Neil. She's also pretty tight with her family. "My parents and sister's family all live close so we see each other a lot. And my nieces and nephew are so much fun that I can't not see them every week."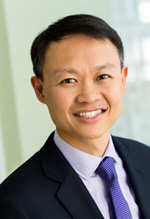 Howard Lee
Howard Lee was appointed evp, production and development for TLC. His responsibilities include overseeing the net's bicoastal production team and remaining executive producer of "Here Comes Honey Boo Boo." He joined the network in 2008 and recently held the svp, production and development role. Previously, he was vp, development and production for the launch of Planet Green in 2007. He also worked at Travel Channel as vp of development. Howard tells us he's a roller coaster fanatic. He can tackle any and all of them—without getting sick. Also, he's addicted the Turner Classic Movies channel.
Bill Dallman
FOX Sports has tapped Bill Dallman as vp/news director for FOX Sports 1, the company's national sports network launching August 17. He will work with affiliates and FOX Sports regional nets to manage its news gathering operation and editorial format of the net's three-hour nightly news show, FOX Sports Live. Dallman is a FOX veteran, most recently serving as vp, news director at KMSP FOX 9 News in Minneapolis/St. Paul.