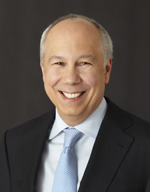 Bob DeBitetto
On the heels of Nancy Dubuc's recent promotion to pres & CEO of A+E Networks, the company has promoted several programming execs. Bob DeBitetto has been named pres, brand strategy, business development for A+E Studios. A trio of execs were upped to evp, gm: Dirk Hoogstra, for History and H2, David McKillop for A&E, and Robert Sharenow for Lifetime. Additionally, Jana Bennett was hired as pres, Bio and LMN.
DeBitetto will lead A+E Studios, the content creating vehicle for all networks and platforms, and he'll also head up cross-network brand strategy and business development. Previously, he was pres, gm of A&E and Bio and oversaw the nets' doc unit, A&E IndieFilms.
Dirk Hoogstra
For Hoogstra, McKillop and Sharenow, all strategic planning, programming and development of the respective networks falls under their purview. Hoogstra was evp, development and programming for History andH2 prior to the promotion. He also served as svp, development and programming for History, and joined the network as a vp. His cable career began at Discovery Communications in 1995. Hoogstra tells us that he can count to 10 in 7 different languages. Also, he hates Sudoku.
David McKillop
McKillop has worked as evp, programming, for A&E & Bio since April 2011 and before that served as svp, development and programming at History. David says he actually reads more than he watches TV, and if he wasn't a programmer, he'd be a chef.
Robert Sharenow
Since March 2011, Sharenow was evp, programming for the Lifetime networks. Prior to that he was svp, non-fiction & alternative programming at A&E and oversaw original program development for Bio. Robert is a part-time writer and has published 2 award-winning novels for Harper Collins, he tells us. Another fun fact: He used to be in a band with members of the Grammy-winning music group "They Might Be Giants."
Jana Bennett
Coming to the network from BBC Worldwide, where she was pres, BBC Worldwide Networks & global BBC iPlayer, Bennett is charged with oversight of development, strategy, marketing and branding for Bio and LMN. She also held the director, BBC Vision/Television post as well as evp, gm of TLC Network and Discovery Pictures. Jana, we learned, was once given a medal, "an Order of the British Empire," by the Queen herself for a science TV series. "I had to learn to curtsey and walk backwards so I didn't turn my back on Her Majesty," she says. What's more, she might be the only network exec who has crossed the Atlantic in an iron ore freighter. When she was 14, her family took a year off to see Europe—and ran out of money to get back. "We were paying guests of the captain on a Dutch freighter coming from Holland and landed 1,000 miles from home in New Hampshire up the St Lawrence seaway!" It was a long drive to the border, she says. Lastly, her love of mountains took her to one of the highest peaks in the Andes: Huana Potosi, in Bolivia. She went without guides (or her husband) and proceeded to get lost in the jungle—until rescued by a Japanese hermit living there.
Marc Etkind
Marc Etkind was upped to gm, Destination America. He'll head up all business strategy, programming, development, production and cross-platform promotion. His previous role was svp, content strategy for the network. He joined Discovery in 2007 as vp, development for Animal Planet. Before that, he was senior director of historical programming at History Channel and also served as president of Pinball Productions, which produced content for Discovery Channel, Animal Planet and History Channel. We have another author this week. Marc's tome is called Or Not to Be, a collection of suicide notes by famous people such as Kurt Cobain, Vincent Van Gogh, Diane Arbus, Sylvia Plath and Virginia Woolf. Additionally, he was a bird warden in college and lived on an island with 10,000 terns, as part of the "Falkner Island Tern Project."
Jonathan Leess
Pac-12 Networks has named Jonathan Leess as vp, production, planning and operations. He'll oversee production ops for more than 750 remote and 200 studio TV productions, including planning, event budgets, staffing and more. He was worked for numerous major sports outlets, including a 19-year stint at ABC Sports. He also spent 2 years at the Walt Disney Company as svp, gm of ABC's Enhanced Television and worked at GoldPocket Interactive as evp, programming, production and new business. Leess held the role of pres, gm of CBS Television Stations Digital Media Group and later served as pres of DoubleVision Media LLC, his own media consulting firm. Jonathan's favorite activities during his down time are playing golf, smoking cigars and playing piano. He picked up golf while covering major golf events for ABC Sports for 2 decades and has played some of the most outstanding courses in the world. His love of cigar smoking came about after meeting Fidel Castro and spending months in Cuba for the Pan American Games. And his father, who was a professional piano virtuoso, turned him on to piano.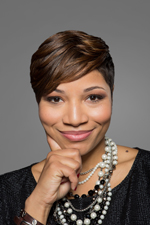 Lori Hall
Newly named GMC TV, now called UP, has hired Lori Hall as vp, consumer marketing, a newly created position. She'll be responsible for all multi-platform marketing initiatives surrounding original movies, plays and series. She comes from Turner where she worked as senior director and led consumer advertising and marketing campaigns for TBS and scripted for TNT. Lori got her start in TV as a PA on "Being Bobby Brown." She speaks near-fluent Spanish and has a sister who is living her dream of living in Madrid. She also studied public speaking and debate at Cambridge at the age of 15. And she's dying to learn Latin dancing.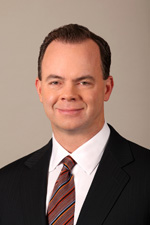 Ray Hopkins
YES Network's longtime COO Ray Hopkins is leaving to become pres, TV nets distribution for CBS, where he'll work on retrains and affiliate deals for CBS O&Os, Showtime, TVGN and other CBS cable networks. A 24-year veteran of the industry, Hopkins has held roles at Fox and Gemstar-TV Guide. Meanwhile, News Corp, with recently purchased a 49% stake of YES, will take over YES distribution deals.