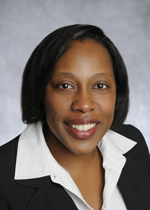 Tamara Franklin
Tamara Franklin was appointed evp of digital for Scripps Networks Interactive. She'll head up strategy for the company's digital business, with an emphasis on integrating video production and distribution. Franklin was previously svp, affiliate operations and new media distribution. Before joining Scripps in 2009, she was vp, business development for Turner and also served as director of new business development and strategic marketing for Motorola. Tamara tells us that one of her passions is writing. In fact, she's in the process of composing several books. The one she's most proud of is on the topic of management—specifically, "young managers and common mistakes made that can have a significant, negative impact on the employees they are managing," she says. "The book is written tongue in cheek, but provides some useful lessons
." Also, she once worked in newspaper production, a gig that required her to wear steel-toed shoes.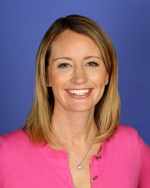 Kristen Roberts
Crown Media Family Networks announced an executive shuffle this week. For one, it promoted Kristen Roberts to evp, pricing, planning and revenue management. Roberts joined the company in 2000 as an account executive and most recently held the role of svp, advertising, pricing and planning. She'll lead strategic management of the company's revenue streams and work to optimize cross-platform monetization. She worked at AETN, FX Networks and Fox Family Channel before her tenure at Crown Media. Kristen tells us she never goes to a meeting without her calculator. "It's like my security blanket," she says. On the weekends, you can find her doing rainbow loom with her twin girls or racing trucks with her son.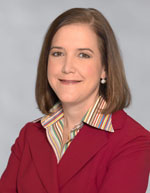 Susanne McAvoy
Susanne McAvoy now has the expanded role of evp, marketing, creative and communications. She'll lead marketing, programming and communications across departments, as well as handle social media strategy and act as liaison between the networks and Hallmark Cards. She joined the company in 2007 as vp, ad sales marketing. Other stints include marketing positions at Bravo, Oxygen Media, MTV and Turner. We learned that Susanne, who originates from Alabama, still says "y'all" a lot. She's also a big sleeper. How big? Her parents once took her to the doctor because she slept so much in high school. Another fun fact: Susanne spent 12 months backpacking in southeast Asia.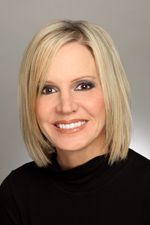 Michelle Vicary
Lastly, Michelle Vicary is taking on program publicity and talent relations as evp, programming and network publicity. Her last role was evp, programming. Now her responsibilities include publicity strategies. She's been at the company for 15 years, having started as manager of programming and promo scheduling in 1999. Vicary also served as vp of marketing for Evening Star Music Group as well as manager of programming for MGM International Networks. Michelle tells us she was an enthusiastic gymnast from the age of 7 and harbored fervent Olympic aspirations. Her coach appreciated her optimism—but perhaps not her talent. Additionally, under the tutelage of a commanding Navy Seal, she managed to become a certified scuba diver—despite sinking to the bottom of the pool during try-outs.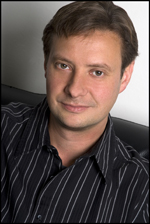 Thomas Moody
AETN has upped Thomas Moody to svp, programming, planning and acquisitions FYI and LMN, and Laura Fleury is now vp, programming and development, LMN. Having joined the company in 2001, Moody is charged with program strategy and acquisitions for the two networks. Before this, he developed scheduling and acquisitions for A&E and BIO and executive produced several A&E shows. Thomas tells us he plays the guitar and is the eldest of 10 siblings—9 boys and 1 girl.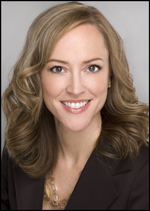 Laura Fleury
In Fleury's new role, she'll oversee original programming for LMN. Her tenure at the company spans 15 years, during which she's executive produced many hit series, including "Beyond Scared Straight," and "The First 48." Laura tells us she started an a cappella singing group in college, the Virginia Sil'hooettes at University of Virginia, and it's ranked #1 this year. Also, she speaks French. Moi aussi, Laura!
John Wildhack, Norby Williamson
ESPN has realigned its programming and production departments.
John Wildhack
will take on the role of evp, programming and production. In this capacity he'll still oversee production but he'll also be responsible for programming acquisitions, rights holder relationship management and scheduling.
Additionally, Norby Williamson
will become evp, production, program scheduling and development and will report to Wildhack. Oversight of program scheduling will continue, but added to his duties are additional responsibilities in programming and production for ESPN International production, Audio, ESPN Deportes, production operations and creative services. Norby tells us that he loves golf and has a serious interest in U.S. history, primarily all things World War II.
Bill Schankel
SCTE has upped Bill Schankel to vp, marketing. He's been a member of the marketing team since 2007. Previously, he was senior director, marketing and has worked closely with the SCTE Foundation on fundraising and marketing. He joined the company as director, member marketing, planning and publications. Prior to joining SCTE, he served as director, membership services for the New Jersey State Bar Association. We learned that Bill has completed two Tough Mudder races AND has climbed the Great Wall of China. Twice. He's also a huge sports fan—mainly of Philadelphia sports teams. But the outlier is the Seattle Seahawks, he says, "which goes back to before they were good."
Richard Schultz
Charter has hired Richard Schultz as svp, inbound sales and retention. Leveraging more than 25 years of experience in sales in the telecommunications industry, Schultz will oversee Charter's sales centers in Greenville, SC, and St. Louis, MO. Additionally, he will lead retention and sales support. Schultz came from Cox, where he was svp, sales. Before that he held senior roles in sales and marketing for several wireless and tech companies
, including Sprint and AT&T Wireless. Richard is an
outdoorsman who loves to hunt, fish and, every once in awhile, participate in adventure races.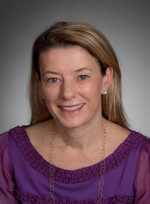 Martha Riley
Martha Riley has been upped to svp, music sales for Viacom. She'll now lead strategic integration between Viacom's music and entertainment ad sales group and the Music and Logo Group brands. She's been at the company for 20 years, having worked with the Music and Logo Group brands. Her last post was vp, sales for the Music Group. She also served as director of sales for MTV2. Martha is married with three children and is actively involved in coaching youth lacrosse in Bedford, NY.