Alysse Bezahler
Sundance Channel has hired Alysse Bezahler as vice president/head of production, a newly created position at the network. Her responsibilities include overseeing production of unscripted and scripted original series and specials. Bezahler has been a TV producer for major network dramas, including CBS's "Elementary," HBO's "In Treatment" and Fox's "Running Wilde." She also worked as a line producer for feature films like "The Ice Storm," "She's the One" and "Election." Alysse loves to explore the world and experience different cultures. "I have taken many trips to unusual places like Africa and Bolivia, working with volunteer groups building houses, doing research and teaching English," she says.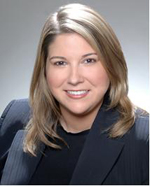 Andrea Fasulo
Nickelodeon has upped Andrea Fasulo to senior vice president of retail and movie marketing, while promoting Megan Casey and Claudia Spinelli to vice president, current series, Nickelodeon Animation. Fasulo's new role entails leading innovative marketing initiatives in retail and e-commerce channels, managing the net's relationship with Paramount Pictures for Nickelodeon Movies and working on its licensing and promotional efforts for the films. Before the promotion, she was vice president, integrated marketing, movie and video games. Prior to joining Nick in 2001, she worked at Cartoon Network in sales and marketing. Andrea tells us she loves the water—particularly scuba diving. Next up is surfing, which she's currently learning. Her favorite hobby is traveling. "I try to visit at least two new countries every year," she says.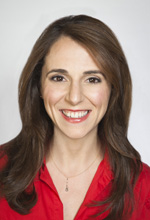 Claudia Spinelli
As vp, current series Spinelli is charged with overseeing animated shows including "Sanjay & Craig," "Get Blake!" and "Rabbids Invasion," and will continue to be the Executive in Charge on "SpongeBob SquarePants." She started at Nick in 2000 as a development assistant and then moved into current series. Before Nickelodeon she worked as an animator and clean-up artist on various commercial and film shoots in NY and LA. Claudia, we learned, plays the ukulele. Apparently her creativity developed early on. When she was a kid, LEGO didn't have its co-branded lines, so she used model paint to turn her own LEGO figures into Marvel characters. "The homemade Nightcrawler LEGO was my favorite," she says.
Megan Casey
Casey's responsibilities include overseeing series in current programming for the studio's entertainment productions. She is the Executive in Charge for hits like "Teenage Mutant Ninja Turtles," "The Legend of Korra" and "Kung Fu Panda: The Legends of Awesomeness." She came to Nick in 2007 and supervised the final season of "Avatar: The Last Airbender," among other series. She has also worked as director of production for Warner Bros. Animation and creative executive for various series. Other positions include manager, development for VH1 Original Movies and several positions at 20th Century Fox Animation. Megan has a harrowing story from her youth: When she was 16 years old, a tire fell off her car while she was going 70 mph on the 101 highway. "Having your own tire pass you up in the fast lane is a weird feeling," she says. But bad wheel karma didn't stop there. When she was 17 years old, the steering wheel fell off. "Just as I was trying to park my car. It was trickier than usual."
Todd Davis
Discovery Communications has reorganized its global tax and treasury functions to align with international growth opportunities. Executive vice president Todd Davis is charged with increasing Discovery's treasury presence in key international capital markets. Treasurer Gina Collis now reports to Davis and will expand the company's international treasury presence. Davis has been instrumental in leading the company's strategy and tax planning since he arrived at Discovery in 2012, playing a hand in structuring the SBS Nordics, TF1/Eurosport and Switchover Media deals. Davis has co-led the global tax account for General Electric and GE Capital at Ernst & Young, LLP. He also did two 10 year-stints at NBCU, most recently as evp, senior tax counsel, and Arthur Andersen, LLP, where he served as a member of the technology, media and communications industry team. Todd, we learned, has two sets of twins: a boy and three girls, ages 13 and 15. Also, he is an amateur photographer, golfer and drummer, and plays the occasional gig in NYC. He enjoys camping with his family, including several trips out West as far as the Grand Canyon, the site of Discovery Channel's recent Nik Wallenda special.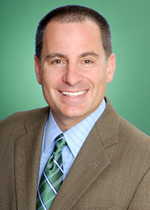 Hal Rosenburg
Hal Rosenberg has joined UP network, formerly GMC TV, as senior vice president, affiliate sales. He'll manage the affiliate sales department for the network, gMovies and ASPiRE. Rosenberg recently worked in advisory roles at AMC Networks, The Documentary Channel and other media companies. He served as gm for Veria Living, senior vice president, affiliate sales & marketing for CSTV (now CBS Sports Network) and senior vice president, affiliate sales for Scripps Networks Interactive. Before his time at Scripps, he spent 19 years in key roles at Showtime Networks, including vice president/general manager, account vice president, regional director and national sales manager of special markets. Hal is very excited to be representing ASPiRE, the one-year-old channel created by fellow Michigan State "super alum" Magic Johnson. Hal is one of "those crazy Spartans" and is preparing to paint his new office green and white. "I'm not sure how Ohio State Buckeye Charley Humbard is going to feel about that," he muses. Over the course of his 25-year cable career, Hal and his family have lived in seven different states—and built five different homes. Additionally, he is a long-time fan of country—even though he grew up in "very non-country Brooklyn, NY."