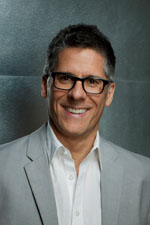 Rob Sorcher


Turner has undergone some restructuring this week. Rob Sorcher was named evp/chief content officer for Cartoon Network, and Mike Lazzo is now evp/creative director for Adult Swim. Both execs will take on the digital and gaming businesses for each of their networks and will continue to develop original and acquired content. "By bringing together all content on one team for each network, we will improve communication and promote idea sharing even more and align strategic initiatives," said Stuart Snyder, president and chief operating officer of Turner Broadcasting's Animation, Young Adults & Kids Media Division in a release. Before the promotion, Sorcher was chief content officer for Cartoon Network. He'll continue to oversee Cartoon Network Studios as well. He also served as evp of programming and production for AMC Network, evp and gm for USA Network and evp of programming and production for Fox Family Channel.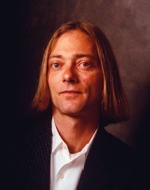 Mike Lazzo
Mike Lazzo was previously svp, programming and production for Adult Swim and Williams Street Studios. He began at Cartoon Network as a program exec when it launched in October 1992 and held the director, vp and svp of programming roles. In 2001, he launched Adult Swim as a two-hour block of programming airing twice weekly, and it's grown from there. Mike tells us he's an avid reader and golfer.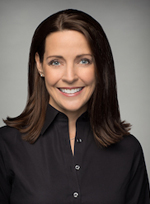 Jennifer Dorian
In other Turner news, Jennifer Dorian was upped to chief strategy officer for Turner Entertainment Networks, which includes TBS, TNT, TCM and truTV. Her role prior to the promotion was svp of strategic development. She'll stay on the strategy track, which includes transforming the cable portfolio into a multi-screen video company. Dorian also worked as vp of branding for TNT. She's responsible for the net's repositioning as "TNT: We Know Drama," and also oversaw the "TBS Very Funny" branding and re-launch of Court TV as truTV. Pre-Turner, Dorian was director of strategic services for sports and leisure marketing at The Coca-Cola Co. She also was manager of kids marketing for Pizza Hut, Inc. and director of marketing for InfoVentures of Atlanta.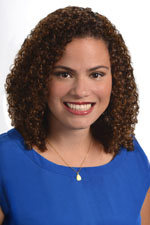 Anhelo Reyes
Anhelo Reyes has been tapped as vp of marketing for Fusion, the soon-to-launch network for Hispanics from ABC and Univision. She'll head up branding, marketing and promotion. For the past seven years she's worked at Nickelodeon, most recently as vp for strategic property planning and marketing. Prior to that, she was manager, marketing and special events at the non-profit Hispanic Information Telecommunications Network. Additionally, she has managed partnerships with the National Association of Recording Arts & Sciences, National Association of Hispanic Publications and ASPIRA. Anhelo tells us she's currently reading Give and Take by Adam Grant. She is a lover of the beach, "Downton Abbey" and "Mad Men." Also, she's on a quest to visit every country in South America and the Caribbean.
Barbara De Santis and Trae Williams
Fox has promoted two execs. Barbara De Santis was upped to svp, broadcast standards for Fox and MundoFox, and Trae Williams is now svp, broadcast standards and practices for Fox. De Santis will oversee staff that reviews comedy programming, development, on-air marketing and product integrations to ensure compliance with government regulations and Fox guidelines. She held the vp role since coming to Fox in 2005. De Santis also served as director of broadcast standards and practices at the Warner Brothers Television Network for six years. We learned that Barbara hasn't always worked in television. She did a stint at the New England Organ Bank where she performed laboratory testing for organ transplantation. Also, after college she served as an Ambulance Platoon leader in the U.S. Army. Trae Williams is responsible for broadcast standards for the net's alternative, drama and event series programming. Before starting at Fox in 1996, he practiced law for four years at Allen Dell, P.A., in Tampa, Florida. Trae loves to play poker, we learned, and was an All-State receiver in high school football in Florida.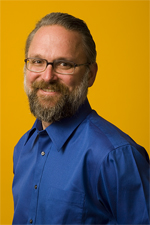 Roger Demuth
Ensequence has appointed Roger Demuth as chief technology officer. He has more than 20 years of experience in the tech field, seven of which were spent leading engineering at Ensequence. His new post entails leading the Ensequence development, engineering, services and quality assurance teams. Demuth also served as vp of engineering at Skitter TV and a vice president of engineering at itaas. He tells us that in his younger years he played rugby—as a "hooker." Also, he rides motorcycles. "My current bike is a Honda 1300," he says. A bit of a daredevil, Roger has skydived and hang-glided. His down time is often spent reading history—currently "The March of Folly: From Troy to Vietnam," which presents "the pervasive presence of folly in government," and "A Distant Mirror: The Calamitous 14th Century," both by Barbara Tuchman.
Kristina Levsky

Ovation has tapped Kristina Levsky as vp, public relations and corporate communications to lead its new PR department. She'll develop and implement the net's communications strategy, including consumer and business media, corporate, award campaigns, media tours and speaking arrangements. Previously, Levsky founded the consultancy Influencer PR group, whose clients included Acura, RPA, Sundance Film Festival and E3. She also served as director of public relations, promotions and events at ShoeDazzle.com and senior publicist at NBCU's G4 TV. Kristina was born in the Ukraine and speaks fluent Russian. In her free time she likes to go hiking and play tennis. Her favorite travel destination is Costa Rica.