Matthew Duntemann, Pete Johnson and Eric Squires
Nickelodeon has upped three execs: Matthew Duntemann is now svp of brand design, Pete Johnson is svp of creative advertising and Eric Squires was promoted to svp of creative operations. Duntemann is charged with leading branding from a visual perspective across on-air, off-air and digital platforms and also oversees the design of the group's digital and linear networks. He has worked at Nick since 1998. Prior to that, he served as director and designer at various networks, including Channel V/Star TV in Hong Kong, CBS News and KPIX/Channel 5 in San Francisco.
Pete Johnson leads creative advertising, integrated marketing and branded content for Nick's networks. Supervising a team of producers and creatives falls under his purview. Before joining the network he was svp/group creative director at Saatchi & Saatchi. He also served as vp/creative director of the on-air department at Cartoon Network. Something you may not know about Pete, who is half Ecuadorean: He and his siblings own a working dairy farm in Ecuador called Hacienda La Chima that has been in his family for over 100 years. Also, he likes the Marx Brothers and lava lamps.
As svp of creative operations, Eric Squires heads up day-to-day creative ops, which includes on-air promos, advertising, brand design, event and corporate creative and more. He is responsible for the net's operations structure and project management as well. In 1999 Squires joined Nickelodeon as a project coordinator. He has also served as vp, creative operations and project management for the network. Eric tells us he's an amateur chef and surfs all summer on Long Island.
In other Nick news, for Nickelodeon Preschool Kay Wilson Stallings was named svp of development and Sarah Landy was upped to vp, production and development.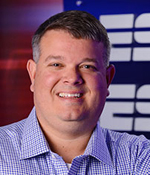 Aaron LaBerge
Aaron LaBerge has rejoined ESPN as svp, technology and product development. His new role entails leading strategic direction for tech and product development for digital media and mobile platforms as well as on-air production software. LaBerge's last stint at ESPN's technology group was from 1997-2007. He started as a software engineer and helped develop ESPN.com. Additional roles included vp, technology and business operations for ESPN.com and vp technology for the network. After working at ESPN, he co-founded the consumer software and digital product development company Fanzter Inc. in 2007. Aaron was born and raised in Charleston, SC, so he's a big South Carolina Gamecock fan. He loves spending time with his wife and 3 kids (ages 14, 12, 9), which usually means the lacrosse field, the basketball court, the football field or the swimming pool. He also tells us that prior to joining ESPN, he founded a celebrity fashion website. Check it out here:
http://coolspotters.com
Kelly Goode
Kelly Goode has been tapped by ABC Family as vp, original programming. She joins the company from GSN, where she served as head of programming. Her responsibilities at ABC Family include dramatic and comedic scripted series and managing communication between the network's production teams. Before GSN, Goode worked as head of television programming at John Singleton's production company New Deal Productions, where she oversaw original series. She also served as svp, programming at Lifetime and vp, programming at CBS Productions. Prior to CBS Productions, she was manager and director of comedy development at CBS Entertainment. Her career as an executive began at Columbia Pictures Television in the current programs department. Kelly tells us she likes to experiment with homemade ice cream recipes. Her current favorite? Pineapple-coconut. Also, she does volunteer work with children at the I Have a Dream Foundation.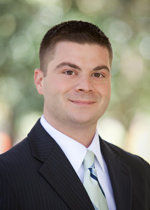 BJ Daisey
Comcast Cable has named BJ Daisey as the area vp for Comcast California's Sacramento Valley Area. He'll head up the MSO's ops in Sacramento, Stockton, Modesto, Chico, Oroville, Grass Valley, Marysville and Yuba City. Prior to the appointment, Daisey was director of technical operations for Comcast's West Division in Denver. He joined Comcast in 1999 in Maryland as an install technician, then held supervisor and manager roles in Maryland and Fort Myers, Florida. He also served as director of technical operations for Comcast's operations in Savannah, Georgia. BJ is a classically trained chef, we learned. Another fun fact about him: He has enjoyed every single Baltimore Orioles home opener with his daughter since her birth.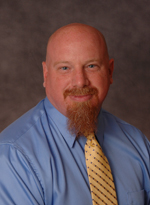 Tim Harty
Scripps Networks Interactive has promoted Tim Harty to vp of engineering and distribution technologies. Domestic distribution strategies, disaster recovery distribution and daily engineering ops fall under his purview. He joined SNI in 1999 as an engineering supervisor. Previously, he was a chief video specialist for Georgia Power and an assistant chief engineer at WUPA-TV in Atlanta. Tim is a passionate cook, too, as well as a vegetable and herb gardener. Apparently, he serves as SNI's own local farmer's market, since he frequently shares his bounty with co-workers. Tim is also an active volunteer with the homeless community through the organization Family Promise of Knoxville.