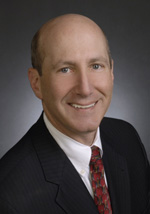 Andy Albert
Andy Albert is Cox Communications' new svp of content acquisition. He replaces Bob Wilson, who will retire at year's end. Albert will oversee content acquisition, retrans negotiations and programming contract renewals for the MSO. Additionally, he'll lead an internal and external search to fill his former vp role, which he assumed in 2003. Albert joined Cox in 1995 as director of programming. His first post in finance was at General Electric, which he followed with a stint at TeleCable in 1987. His responsibilities there included managing the company's financial planning, budgeting and its Pay Per View business, as well as oversight of programming ops for more than 20 systems. Andy tells us he just got engaged. Congrats! Other fun facts about Albert: He once won a car in a radio station contest.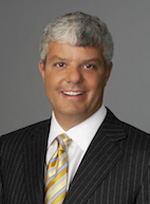 David Levy
David Levy is now president of Turner Broadcasting System, Inc. In addition to leading ad sales, affiliate sales and sports units, he now oversees Turner's domestic entertainment, animation and young adults networks as well as its business portfolios. All creative and business initiatives of Turner's signature networks and their digital extensions fall under his purview. Levy was previously president of sales, distribution and sports for Turner Broadcasting System. He'll still lead ad sales strategy and ops, affiliate sales, marketing promotion, interactive TV and tech business development, as well sports programming and ad sales. Levy has served as co-president of Turner Broadcasting System International, and began his career at Turner in 1986 as an account executive. In 1998, he was its first president of international ad sales. David's hobby is golf. Every year, he organizes a golf event and fundraiser for the Juvenile Diabetes Research Foundation.
Nicol Turner-Lee
Nicol Turner-Lee, former president and CEO of NAMIC, has been tapped as vp and chief research and policy officer for the Minority Media and Telecommunications Council (MMTC). Her duties include launching a new research and policy division dedicated to enhancing national leadership on telecom issues and leading MMTC's bipartisan Telecom and Internet Policy Taskforce. Prior to heading up NAMIC, Turner-Lee was vp and the first director of the Media and Technology Institute for the Joint Center for Political and Economic Studies, where she led the first national minority broadband adoption study. She also served as an executive at One Economy Corporation and was appointed by former FCC Chairman Genachowski to the Commission's Advisory Committee on Diversity for Communications in the Digital Age. She chairs the subcommittee, which focuses on engaging minorities around innovations related to unlicensed spectrum and devices. Nicol tells us she's a yoga fanatic. But she also enjoys theme parks, especially with her children. She's a classic movie buff, too. "I love African American classics like Sparkle, Mahogany and Cooley High," she says.
Michelle Wright
Michelle Wright has been upped to vp, east coast sales and brand champion for E!, Style, EsquireTV, and TV Without Pity. She joined Comcast in 2012 as senior director, Comcast Interactive Media. Prior to that she was vp, sales for online advertising network Fox Audience Network (FAN). She also spent 11 years at Yahoo in sales and management roles and had stints at NBC, News Corp, USA Networks and Seltel. We hear that Michelle loves camping and couture handbags, but never at the same time. Other loves include Paris, the beach and plenty of adventure. One day she and her family will drive Route 66 cross-country in an airstream.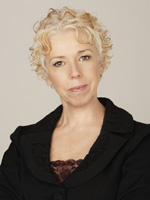 Nancy Kanter
Nancy Kanter was promoted to evp, original programming and general manager, Disney Junior Worldwide. She'll continue to head up creative content for the brand globally, covering its programming, promotions and extensions, and oversee all development and production for Disney Junior series. Kanter came to Disney Channel in 2001 and has led the rebrand of Disney Junior from Playhouse Disney. A recent initiative was the formation of the Disney Junior Educational Resource Group, a team dedicated to curriculum development and focus group studies. She also created a council of academic advisors in the areas of transmedia, storytelling, early education and more to inform the brand's content. Nancy tells us that if she hadn't gone into the entertainment business, she would have been a food stylist. She has a soft spot for superhero movies and, though she's terrified of birds and cats, she's fearless when it comes to bugs and spiders.
David Kline
Advanced TV solutions company Ensequence has appointed David Kline to the role of COO. In this capacity he'll head up the development of interactive advertising products. He has worked as an advisor in advanced advertising for company since September of last year. Before Ensequence, Kline was president and COO of Cablevision Media Sales, where he launched 18 advanced advertising products and applications. Kline has also served as svp and gm of Sportschannel Ohio, which is now Fox Sports Ohio, and worked at Showtime Networks, Harte Hanks Cable and Warner Cable. Kline is both an avid tennis player and a fan of music—everything from The Grateful Dead to classical.