Kristine Faulkner
Kristine Faulkner will head up Cox Communications' Home Security organization and lead future Smart Home tech product initiatives. Her new post, vp and gm of Home Security and Smart Home, involves oversight of operational strategies related to Smart Home, such as marketing, sales and customer experience. Home security is currently available in Arizona, California, Connecticut, Ohio, Oklahoma, Rhode Island and Virginia, and Faulkner is planning rollouts in more markets. She has spent 13 years at Cox, most recently as vp of new growth and development. Kristine started her career as a photojournalist, we learned. She even shot ads for the paper, occasionally using her husband for cheap modeling labor. Her hobbies include "moving rapidly on top of H2O." In other words, she likes snow skiing in the winter and wakeboarding in the summer.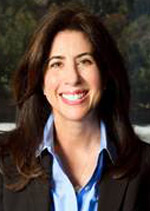 Denise Contis
Discovery Channel has named Denise Contis to the evp, production and development, Discovery Channel – West Coast position. Effective September 9, the post was held by Nancy Daniels, who was recently upped to gm after Amy Winter vacated the position. Winter remains at TLC as evp, brand marketing. Contis was svp, production and development for the network prior to the promotion. Before that she was svp, programming at A. Smith and Company and worked with clients including FOX, ABC, CBS and FX. She also launched her own agency, TUK Media, where she worked with NBC, CBS, A&E, E! and truTV. Additionally, she served as an executive consultant for Lifetime. Denise tells us she loves off-the-beaten-path adventures. "I once got lost on a camel in the desert in Egypt." She also used to live on a coffee farm in Central America with a pet goat and chickens. She loves to read biographies, too, especially biographies concerning the Tudor Dynasty and reign of Henry VIII. And another fun fact about Denise: She knows how to play the piano. But, she can only play Elvis songs.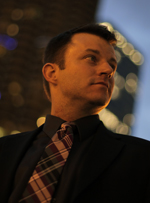 Brian Eloe
2C Media has hired Brian Eloe as its creative director. He was creative director at design and production company Impossible for eight years, where he worked with Velocity, GAC, Animal Planet, Sundance Channel and DISH Network. Prior to that he was an editor at Starz, where he created mini-movie trailers. Brian says he has a "nutty" pet-peeve. We'll let him explain: "You know when people bring a dozen donuts on Friday? I really hate it when someone cuts one in half and leaves the other half in the box. JUST. TAKE. THE. WHOLE. THING." I mean really! He is a "fanatical" hockey fan, too: "borderline face painter." He's also a big fan of creating random Top 5 lists and the movie The Big Lebowski, which he frequently quotes.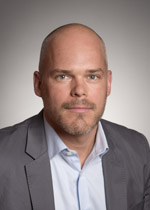 Jonathan Carson
Vevo has appointed Jonathan Carson to chief revenue officer, a newly-created position at the music video and entertainment company. His duties include oversight of its global sales force and sales partners, including ad sales and integrated sponsorships. Previously, Carson was CEO of digital at Nielsen, where he led its digital and mobile strategy in more than 70 countries. He also was co-founder and CEO of social media intelligence company BuzzMetrics, which Nielsen bought in 2007. He founded two other companies as well: Intercities, Inc., an interactive development firm with a client roster of Intel, Disney and National; and OuterSound.com, a music industry website acquired in 1999. Jonathan, we learned, used to play in bands in the DC punk scene. He's also "an enthusiastic but lousy" boxer. "And boxing is not a very smart sport to be bad at!"
Bryan Burns
Bryan Burns has formed the sports, media and entertainment consulting firm The Forward Direction Group (FDG), based out of Guilford, Connecticut. Experts from fields such as sports marketing, emerging technologies, legal broadcasting, sports programming, event production and sports rights management will be associated with the company. Burns spent 16 years at MLB, where he was head of marketing and broadcasting for the Kansas City Royals and then MLB's director of broadcasting and svp of business operations. He also worked at ESPN as vp, distribution development and most recently vp for strategic business planning and development. Fun story about Bryan: he once walked on the roof at Wrigley Field in search of places to construct light towers as thousands of people on Waveland Avenue wore tee-shirts that said, "NO LIGHTS." Another tidbit: He created the original business plan for ESPN-HD with chief technical officer Chuck Pagano…"on the back of a used placemat at Chili's in Southington, Connecticut."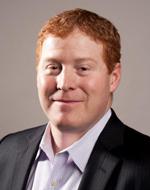 Mark Melvin
Music Choice has upped Mark Melvin to svp of national ad sales. His responsibilities include oversight of the advertising and research teams at the network. He was vp, advertising sales beforehand. Melvin joined Music Choice in 2006, and before that he worked at Comcast and ABC Family. Mark tells us he doesn't watch live TV anymore. But he is a fan of live sports: his kids' games.