Cesar Conde
Cesar Conde has left the role of president of Univision to become an evp at NBCUniversal, reporting to CEO Steve Burke. In this newly created post Conde will focus on business development, strategy and special business projects. He'll also oversee the International Group and be a member of the NBCU Executive Committee. Conde has been president of Univision since 2009 and joined the company in 2003. Before that he served as the White House Fellow for Secretary of State Colin L. Powell from 2002–2003. Other positions include a stint at StarMedia Network, an Internet company targeting Spanish- and Portuguese-speaking audiences, and a post in the Mergers & Acquisitions Group at Salomon Smith Barney. For more on this news in tonight's
CableFAX Daily.
Marcien Jenckes
Comcast announced several new hires and promotions this week. Marcien Jenckes was upped to evp, consumer services for Comcast Cable. He'll head up the consumer services group, newly formed at Comcast Cable, which includes all its consumer business units: video, Internet, phone and home. Jenckes previously served as svp and gm of video services. Before Comcast, he was president of the media and content divisions of Grab Networks, a Virginia-based online video syndication network. Other stints include CEO of Voxant, svp of messaging, community and voice at AOL and a member of McKinsey and Company's media and telecom practice. Marcien tells us his first language was Spanish, a result of living in Spain for a decade. He also enjoys ice hockey and continues to play today.
Ed Brassel
Ed Brassel has been hired as svp, business intelligence for Comcast Cable. He's responsible for driving business growth using interpretation of data assets to inform strategic planning. He has more than 25 years of experience in business analytics and marketing. Brassel's last position was svp, marketing and business analytics for DirecTV and he's held several roles in marketing and analytics at Brierly+Partners, Omnicom, H.J. Heinz Company and R.J. Reynolds Tobacco Company. Ed is an Eagle Scout, we learned. He also has rather diverse tastes in music. A single playlist on his iPhone might have classical, opera, hip hop, country, progressive rock and '70's Top 40 music. Photography is another passion. On his vacation to Africa this past summer he took perhaps 4,000 pictures.
Lynn Charytan
Lynn Charytan and Jennifer Khoury were both promoted to the svp level. Charytan is now svp, legal regulatory affairs and senior deputy general counsel. She leads the legal regulatory group and provides legal advice on regulatory matters, including advocacy, federal and state filings, appeals and compliance. Before joining Comcast in 2010 she was a partner at WilmerHale and was chair of the communications, privacy and Internet law practice group. She also served two years as in-house counsel to The Washington Post. Lynn says she likes to scuba dive, and in her "non-existent free time" loves to cook, garden and catch up on old episodes of "The Office" and "Nurse Jackie."
Jennifer Khoury
Khoury is now svp, corporate and digital communications. She oversees strategic communications for Comcast's consumer products, and tends to media relations, social media and other digital communications for the brand. Her role prior to the promotion was vp of corporate communications for Comcast, and before that she served as vp of public relations for Comcast Cable's New England region. Pre-cable, she was a consultant for ML Strategies. Jenn tells us she's a Red Sox fan and her background is Lebanese and Hungarian.
Mary Stutts
Lastly, Mary Stutts has been hired by Comcast for the newly created post of regional vp of external affairs for California. She's charged with oversight of Comcast's communications, government affairs, community investment and telecom policy in the state. She is a veteran in external affairs, having spent 23 years at various Fortune 500 pharma and health care companies. To name a few: Genentech, Kaiser Permanente, Bristol-Myers Squibb, Bayer and UnitedHealth Group. Her last position was vp of corporate communications at Bristol-Myers Squibb. Other posts include svp of corporate relations at Elan Pharmaceuticals and producer of the current affairs program "The Informed Viewer," which aired on KFCB/KTNC-TV in Concord, California. Additionally, she's a founding member of the Communications Executive Council of the Corporate Executive Board.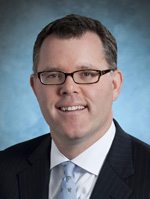 Mark FitzPatrick
Time Warner Cable has promoted Mark FitzPatrick to svp and CFO of residential services. He's responsible for finance areas of Time Warner Cable's residential, media and video ops. Prior to landing the new role, FitzPatrick was svp of finance for the MSO. Pre-TWC, he was vp of corporate development at AOL Inc. and also a vp in Citigroup's investment banking division. As a Notre Dame grad, Mark is naturally a big fan of the university's football. He also spends his weekends coaching his kids' sports teams.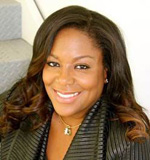 D'Angela Proctor
D'Angela Proctor is the new svp of programming and production at TV One. She'll handle strategic direction of all originals and oversee development and production. She comes from Strange Fruit Media, where she served as co-owner and co-president. There she developed music videos, comedy, docs, films and TV. She also served as executive producer and creative consultant to BET from 2008 to 2010 and created the upcoming OWN docu-series, "Crazy. Sexy. Life." Proctor also practiced law at Reed, Smith, Shaw & McClay in Pittsburgh, Pennsylvania. However, she admits she actually hated practicing law. Another confession: she's a diehard Steelers fan.