Amy Tenbrink
Amy Tenbrink has been appointed svp of business affairs for Univision. In her new post she will lead business affairs and negotiations for the content distribution and corporate business development teams. That entails distribution negotiations for the company's linear nets, like Univision, UniMás, Galavisión, Univision Deportes and El Rey. Digital offerings, such as UVideos, will be included as well. Before joining Univision Tenbrink was director and senior corporate counsel for DISH Network. In that capacity, she was the lead content acquisition counsel for DISH and Blockbuster. Amy tells us she runs a non-profit organization that presents literature conferences and reads a whopping 150 books a year. When not reading, you might find her running marathons.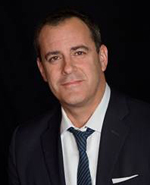 David Nevins
David Nevins has taken on the newly-created role of president, Showtime Networks. Moreover, he's signed a longterm deal with the network through 2018. Added to his plate is oversight of Showtime Sports and the company's marketing, creative and digital media divisions. Nevins came to Showtime in 2010 as president of entertainment and since then has led development and acquisition of all programming as well as management of scheduling, research, home entertainment, business affairs and corporate communications. He'll continue to serve in that capacity and he'll also remain the liaison to CBS Corporation's international and domestic distribution groups. Before Showtime, Nevins was president of Imagine Television from 2002 to 2010 and was executive producer of all the company's TV shows. He worked on series such as "Arrested Development," "24," "Friday Night Lights" and "Parenthood." Roles prior to that included evp, programming at Fox Broadcasting Company and svp, primetime series at NBC. Nevins tells us he's addicted to Waze, a traffic app that no LA dweller can live without. Also, he's good at yoyo.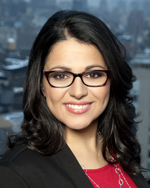 Theresa Patiri
WE tv has upped Theresa Patiri to svp of production and business affairs. Her previous role was vp of production management and operations. The new role entails heading up production management and business affairs for original scripted and unscripted shows and development projects, as well as advising on business affairs matters such as benefit-risk analysis and ancillary rights for originals and international program sales. Patiri also served as director of production, development and business affairs for WE tv. Prior to joining the network, she worked at NBC in news and operations and coordinated live events like the Olympics, Thanksgiving Day Parade and Christmas in Rockefeller Center. When not at WE tv, Theresa says she's the executive referee to her three small children, who bring new meaning to the word "active." Additionally, she and her husband are attempting to supervise the renovation of their new home in Babylon. Part of that, she says, entails making sure you can actually walk into the walk-in closets.
Mark Williams and Jessica Gleason
SundanceTV has promoted Mark Williams and Jessica Gleason. Williams is now svp, brand creative for SundanceTV Creative Services and Jessica Gleason was upped to vp, production, also for SundanceTV Creative Services. Williams will lead the video creation for all platforms, including on-air, ad sales, marketing, PR and affiliates. He'll also cover promo strategy and planning. Prior to joining the company in 2006, he led on-air promotions at Court TV, and before that he produced launch campaigns, promotions and film shoots for HBO, Cinemax, History, A&E, HGTV and Bravo. Mark tells us his all time favorite show is "Bearcats!" And his favorite "bingealicious food" is dried mango.
Gleason's new position includes oversight and strategy for video and broadcast production management for original series campaigns and film franchises. Sponsorship sales initiatives and marketing for tentpole campaigns also fall under her purview. Gleason came to SundanceTV in 2003 in the director of production role. Before that, she was head of production for creative agency Beehive, whose client roster included HBO, MTV, Discovery, ESPN, Showtime and others. Jessica tells us her first love is music. "I'm an audio geek," she says, and is "currently loving Beck's Morning Phase." Also: her favorite TV show it the network's new original, "Rectify."
T.J. Marchetti
AwesomenessTV has hired T.J. Marchetti as the company's CMO. He comes from Walt Disney Studios, where he served as svp of digital marketing. There he handled theatrical and in-home campaigns for Marvel, Pixar, Disney Animation, Walt Disney Studios Motion Pictures and Lucasfilm. In his new role, duties will include oversight of marketing and branding of AwesomenessTV properties, the Hearst joint venture Seventeen YouTube Channel and MCN, as well as new ventures. Before Disney, Marchetti held senior roles at MTV Networks,
weplay.com
, eHarmony, IAC, Yahoo! and AOL. We learned that very early in his career, T.J. was a journo. Specifically, a beat reporter covering the Baltimore Orioles and Washington Redskins. He also wrote travel stories for the Palm Springs Desert Sun and even occasionally joined the reporting pool at the White House. T.J. is also a big LSU football fan. The origin of that passion: He married into the SEC.