Jim Cardillo
WICT has hired Jim Cardillo as evp & CFO. In this capacity he'll manage the association's finance and technology functions. For the past 20 years, Cardillo has held leadership positions in both nonprofit and for-profit organizations with budgets up to $350 million. He started at Price Waterhouse as a senior accountant and also worked at Micros Systems, Maxim Healthcare, St. Mary's Schools and, most recently, he was CFO for the Republican National Committee in Washington, DC. Jim tells us he once got all the way to the on-air auditions for "Jeopardy," though he didn't make the cut. He also got on the audience for "Who Wants To Be a Millionaire"—but didn't make that one either. More fun stuff about Jim: He can cook a 5-course meal but he can't sew a button. And his love for cooking is surpassed only by his love for his family (though the race is tight).
Talton Gibson
In other WICT news, Talton Gibson was upped to svp, marketing and communications. He's charged with marketing, branding and PR for the organization. Gibson has more than 20 years of experience in the entertainment, political and nonprofit sectors as well as gender diversity advocacy. He joined WICT in 2010 as vp, communications. Here's a fun fact for you: Talton used to work for the circus. He was the PR director for Barnum's Kaleidoscape, Ringling Bros.' upscale circus, and lived on the road with the show for 2 years. It eventually closed, but still lives on in the film "Ocean's 11."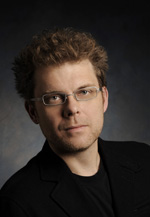 Julian Hobbs

History has appointed Julian Hobbs as vp, scripted and non-fiction development and programming. His previous post was vp, programming and development for the net. Responsibilities required of him include developing and producing scripted and non-fiction series, miniseries and specials, and playing a key role in History Films, the channel's theatrical doc unit. Hobbs was behind the hugely successful series "The Bible" and "Vikings," and is taking the lead on the upcoming scripted "Houdini." Before joining History in 2008, he was senior director of development and an executive producer for the Discovery Channel. Other roles include producer and director for shows on NBC, Showtime, TLC, Court TV, Nat Geo and Travel Channel. We learned that Julian has directed independent feature films, which screened at SXSW, the Melbourne International Film Festival and aired on Sundance Channel and IFC. And, we have another fan of the circus. As a teenager, Julian once performed as a clown named Zero.

Sue Vaccaro

Comcast has named Sue Vaccaro to the newly-created position of senior director of government affairs for California, where she'll head up the MSO's government affairs and telecommunications policy matters and manage a team of government affairs field directors. She comes from Republic Services Incorporated, a domestic non-hazardous solid waste and recycling company, where she worked for the past 15 years. There she served as senior area municipal services manager and led government relations and marketing strategies for business retention and development in Northern and Central California. Other roles include head of the public affairs department and associate government relations director for California at Kaiser Permanente; district representative for U.S. Congressman Vic Fazio; and special projects director for the Solano Economic Development Corporation. No stranger to the media world, Vaccaro previously was a researcher, writer and producer for KGO-TV, the ABC affiliate in San Francisco, early on in her career. Sue tells us she has served as an Honorary Commander for Travis Air Force Base, and she was also Grand Marshal for the Fairfield, California, 4th of July Parade.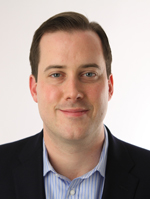 Jeremy Hlavacek

Jeremy Hlavacek was named vp, programmatic for The Weather Company. With programmatic buying a growing source of revenue for the company, it appointed Hlavacek to a position that oversees Weather's programmatic sales efforts and ops. His current role is vp, operations and strategic partnerships for WeatherFX, from which he's transitioning. He joined Weather this year from Varick Media Management, where he served as vp of strategy and business operations. He has more than 13 years of experience at web startups, ad agencies and large media companies. Like WICT's Cardillo, Jeremy also tried his hand at game show competitions—albeit at a younger age. As a kid he was on Nickelodeon's "Make the Grade"—and won $1,000. His purchase? A new Walkman. Interestingly, game show success runs in his family. His mom was on "Pyramid" for 8 days in a row, and his grandmother was on a game show in the '50s.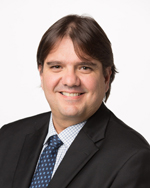 Antonio Briceño

Antonio Briceño has been named deputy managing director of beIN sport for North America. He's responsible for operations, production, marketing, sales and distribution for beIN Sport, beIN Sport en Español and its authentication service beIN Sport Play. Briceño has been at the network since its 2012 launch. Prior to that, he was vp of programming and distribution for Imagina US. He has also held management positions in programming, marketing and production, including director of programming at Pan-American Sports Network and director of programming and sales at Digital Latin America. He tells us he's a HUGE soccer fan—particularly of the Italian league. He's passed the passion on to his 4-year-old son, who also enjoys watching soccer and racecar events. Antonio is a big live music buff as well. He'll go to every live show he can and has a gigantic collection of songs on his PC. Like, thousands, which he puts to use when he deejays for friends at their parties.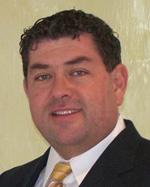 Robert Daleo

Suddenlink has hired Robert Daleo as vp, sales and marketing for the Atlantic Region. Systems in West Virginia, Kentucky, Ohio and Virginia now fall under his purview. He comes from Insight Communications, where he served as director of sales out of Louisville, KY. Before that he was vp of sales for Time Warner Cable Los Angeles. We learned that Rob has a passion for public addressing. Known as "The Voice" back in Southern California, he has announced sports and music events for nearly 30 years. You might have heard The Voice at the Los Angeles Memorial Coliseum, Dodger Stadium or Anaheim Stadium. Rob is also active in the Catholic community and serves as a Fourth degree Knight of Columbus. In his spare time, fun with the family entails cooking and enjoying boat drinks on the lake.