Comcast's X1 Launches Spanish-Language Interface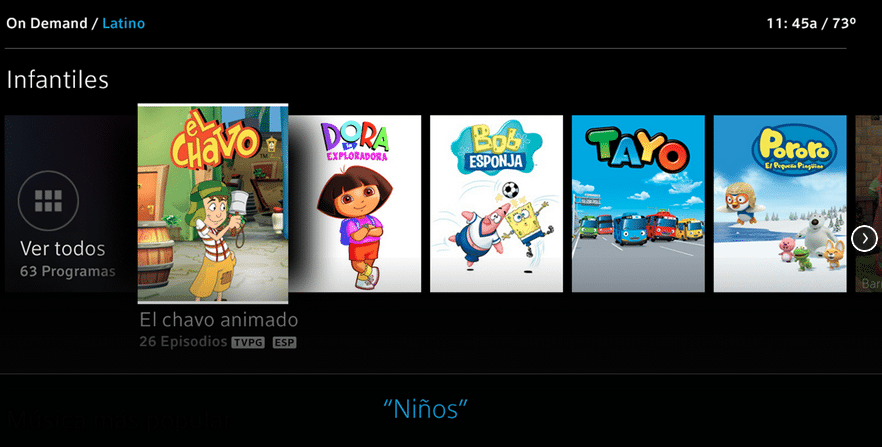 Last week Comcast announced that its X1 interface is now available in Spanish. It's designed to create a more immersive experience with greater choice in language and flexibility in viewing content for bicultural Hispanics, a group that makes up just over half of Hispanics in the U.S., according to Horowitz Research.
There are changes on the content side of the Spanish-language interface as well. New features and filters were added, including a button on the video toolbar to turn SAP-enabled programming on and off to help Spanish speakers more easily find programming in that language. There is a Latino music folder. And the X1 sports app now tracks more soccer leagues. Coming soon is a soccer "extras" tab featuring on-screen game stats and analysis.
Voice search in Spanish is also in the works, according to Multicultural Services vp/gm Javier Garcia, though a roll-out target date isn't confirmed. Comcast is working "fast and furious" on the feature, he said, adding that voice recognition is challenging in that it requires creating new layer of technology that must recognize the various pronunciations of a variety of Spanish speakers as well as both English- and Spanish-language pronunciations of the same word. The term "Univision," for example, sounds quite different depending on the language you choose.
Then there is the complexity and volume of soccer teams and leagues watched by Spanish speakers. It's an "iterative process" that requires "a lot of contextualization on the platform," Garcia said. "We're trying to be as complete as possible." The goal is to achieve an experience that is comparable to that of the English-language version. It should be as good of an experience as an English-language user has when he or she is watching the NFL.
"Comcast has a very strong commitment to deliver products to multicultural consumers," Garcia said, a fact that wooed him to the company nine months ago from Yahoo Hispanic. He asserts that it's just "the tip of the iceberg," and more updates and features are in the pipeline.