Comcast's Cohen Talks Universal Pictures' 'Get On Up,' MSO's Commitment to Diversity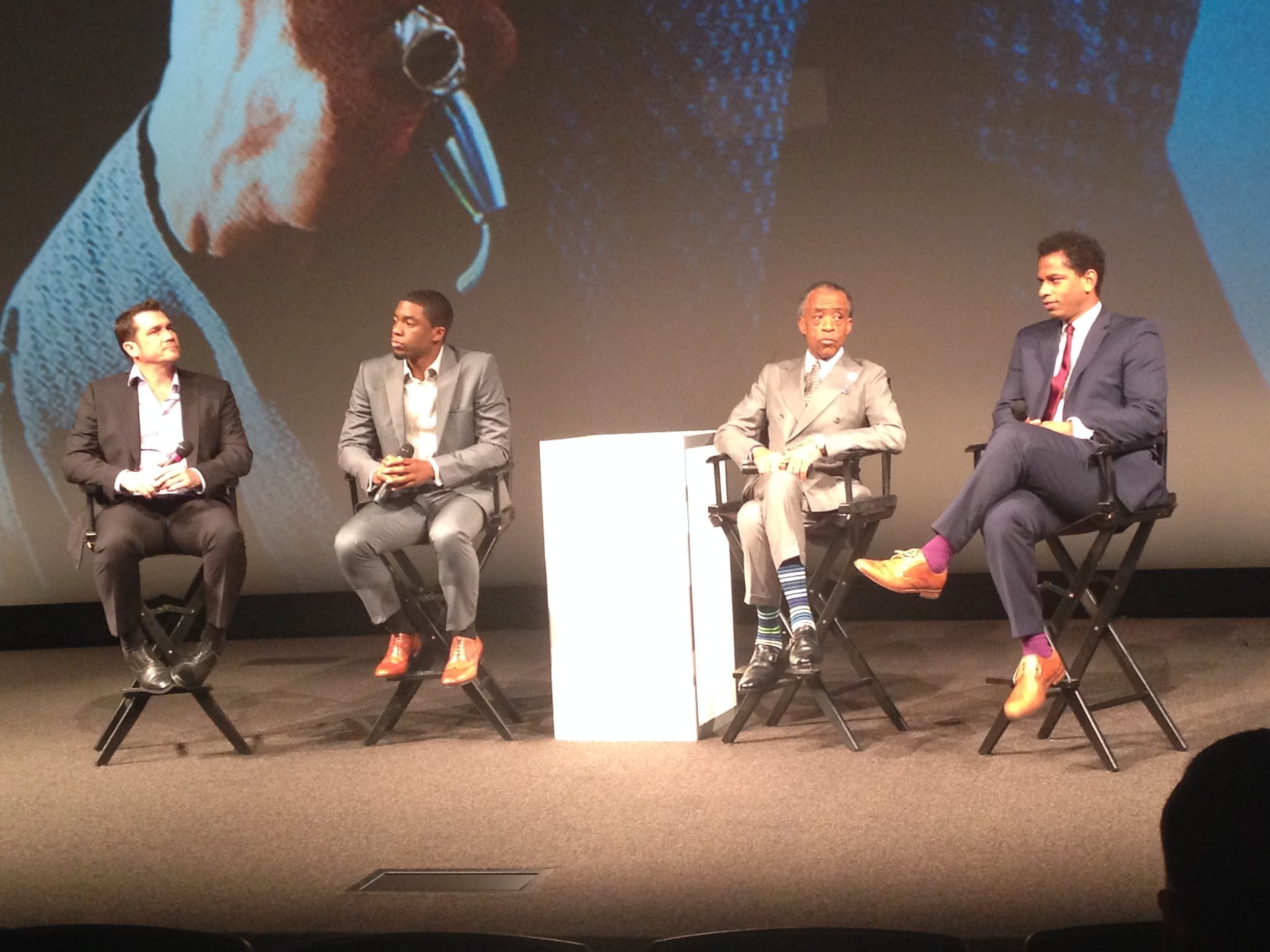 It was a difficult movie to make, but an important one. That was Comcast EVP David Cohen's summation of Universal Pictures' James Brown bio-pic, "Get On Up," which it screened in D.C. Tues to a packed house at the Newseum. The film chronicled Brown's childhood, career and arrest in a 1988 car chase with police. Among those at the premiere was Sen Roger Wicker (R-MS), with the film shot in 96 locations in his home state in just 49 days.
Cohen spoke briefly before the movie, talking up Comcast's commitment to diversity—about 40% of all full-time employees at Comcast and NBCU are people of color—and ticking off a list of upcoming projects that will be directed by women, including "50 Shades of Grey." Never a bad idea to remind a Washington crowd when a major merger is on the table…
Film star Chadwick Boseman, director Taylor Tate and Al Sharpton participated in a panel discussion before the film, moderated by MSNBC host Toure Neblet. Sharpton doesn't appear in the movie, but served as Brown's tour manager from 1973-1980 and views him as a father figure. One thing most everyone will agree on—Boseman transformed into the Godfather of Soul.
"I was amazed at how Chadwick captured James Brown. I lived in James Brown's house for a year. I know him probably as well as anyone in the world," Sharpton said. "I think James Brown would be more than happy and proud of what you see here."
Boseman said he had to actually change the shape of his vocal chords through exercises to capture Brown's speech. Other tidbits you might not have known: Brown was pretty conservative, according to Sharpton. "He endorsed Nixon. He liked Reagan," he said, saying the singer was a capitalist. Boseman just portrayed another famous African American Republican, Jackie Robinson in "42."