Comcast-Time Warner Cable – Who Said It?
There are plenty of months left to guess whether Comcast's proposed acquisition of Time Warner Cable will go through—the necessary regulatory paperwork hasn't even been filed yet. So, while you're waiting, play our game of who said what about the merger. The answers are revealed at the end of the article.
1.
"I think it puts a pressure on everybody in the video business and the broadband business in a way that's a bit unprecedented. … If you're in the video distribution business, the content business or broadband business and your name is not Comcast and Time Warner, I don't see anything positive."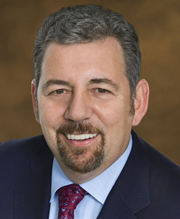 Cablevision's Jim Dolan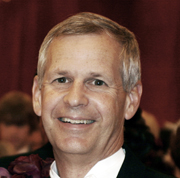 DISH's Charlie Ergen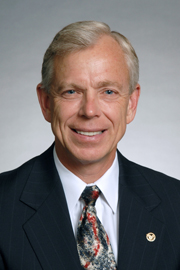 Verizon's Lowell McAdam
2.
"We'll wait to give it a full, fair open hearing."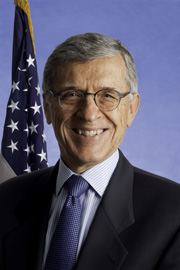 FCC chairman Tom Wheeler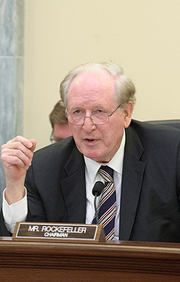 Senate Commerce chairman
Jay Rockefeller (D-WV)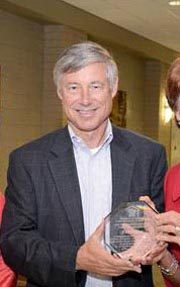 House Commerce chair Fred Upton (R-MI)
3. "Before the merger should even be considered, the Federal Communications Commission needs to rewrite the rules of the Internet road, and the courts need to sign off on them."
The L.A. Times Editorial Board, the Seattle Times Editorial Board or the USA Today's Editorial Board
4.
"Our viewpoint really is this is one of the aspects that makes it a pretty interesting industry, makes our jobs fairly interesting because the landscape is always changing. Consolidation as long as I have been in this business is a fact of life."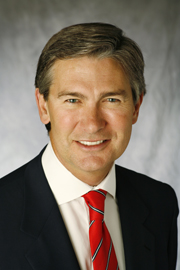 Scripps Nets' Ken Lowe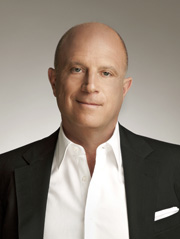 Starz's Chris Albrecht

Crown Media's Bill Abbott
5.
"We know the issue of cable consolidation is on all of your minds, and certainly understand the reasons for that. However, this call is intended to discuss our fourth quarter and 2013 results. We will not be entertaining any questions related to industry consolidation today."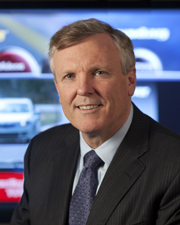 Charter's Tom Rutledge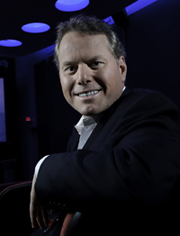 Discovery's David Zaslav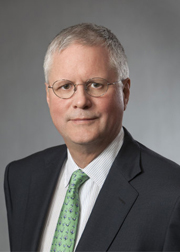 Cablevision's Gregg Seibert
6. "No one woke up this morning wishing their cable company was bigger or had more control over what they could watch or download. But that — along with higher bills — is the reality they'll face tomorrow unless the Department of Justice and the FCC do their jobs and block this merger. "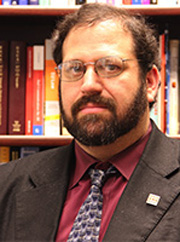 Public Knowledge's Harold Feld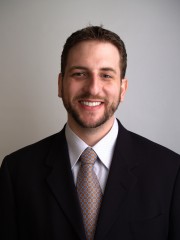 Free Press' Craig Aaron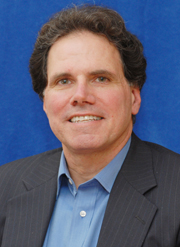 New America Foundation's
Michael Calabrese
7. "This transaction will create a world-class blue-chip company committed to innovation. We will have best-in-class technology along with a near-national platform to drive efficiencies and meaningful economies of scale."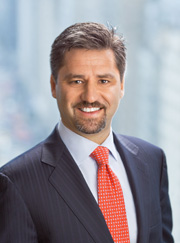 Time Warner Cable's Rob Marcus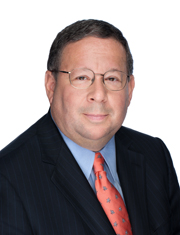 Comcast's David Cohen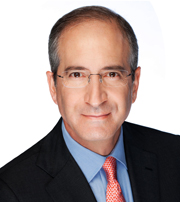 Comcast's Brian Roberts
Answers:
1. Ergen 2. Wheeler 3. USA Today 4. Lowe 5. Seibert 6. Aaron 7. Roberts