College Athletes – No Pay, No Play?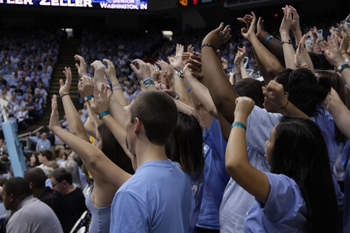 Schooled:
The Price of College Sports, premieres on EPIX Oct 16, 8p
—
Scoff, if you will, at the notion of paying college athletes, the so-called student-athletes who are the foundation of the $12bln juggernaut known as college athletics. This informative documentary (Schooled: The Price of College Sports, Oct 16, 8p) from EPIX will give viewers pause.
Viewers will discover the etymology of the term student-athlete, and it's not pretty. It was a term conceived by the driving force behind the NCAA,
Walter Byers
, as a defense against injured students claiming the kind of workmen's compensation benefits employers grant to workers. Unfortunately, this tactic has worked too well, as a paralyzed college football player,
Kent Waldrep
, attests in the film.
That's far from the only history lesson the viewer gets.Think the Greeks invented the concept of amateur athletes back in the days of the original Olympics? Guess again, sportswriter Frank DeFord says. The Greek athletes were paid, he states. The concept of amateur college athletics in the U.S. stems from Britain, whose upper classes sought to exclude the working class from participating in sports and so initially didn't pay its athletes.
Another bit of history: TV money, broadcast, not cable, literally built the NCAA. And an economics and civics lesson: the NCAA, whose major benefactors are private companies, including TV networks and apparel manufacturers, is a price-fixing cartel that affords its student-athletes fewer rights than a convicted murderer. Indeed the documentary is based on a book by Pulitzer Prize-winning historian
Taylor Branch
,
The Cartel
, about the NCAA's domination of college athletics. Branch is a producer of the documentary. Former
MLB
manager
Bobby Valentine
is exec prod.
Skipping to the present, we hear NCAA officials justifying the huge sums sports brings to the colleges—and at a rate of growth that
McDonald's
would envy—by arguing that student-athletes benefit from a free, quality education. More likely it's a quality-free education, we hear from an academic and a former U of MD football player. 'A [grade of] C gets a degree,' was the motto at Maryland, the football player,
Domonique Foxworth
, says. "Everyone pretends [you're a student], but you know it's your responsibility to win football games," not get an education, Foxworth, now the head of the
NFL Players Association
adds.
University of TN alum and NFL star Arian Foster: "You sign a contract [with your college]…you're an athlete first, a student second." "You can't convince me that anyone thinks it is a good way to prepare for a day of learning by working you [on a practice field] until you throw up at 530 in the morning…you're not bright-eyed and bushy tailed when you get into your class," Foxworth says.
Dr. Gerald Gurney, an OK University professor, provides a faculty perspective. "It's not about educating [the athlete], it's about getting them eligible [to play]." He speaks of a "highly-recruited" college athlete at Iowa State who couldn't write his own name. Academic fraud is "all over the place," says Gurney, who was the first to begin an academic support group to help tutor college athletes. The major problem, Gurney believes, is colleges admitting "woefully, under-prepared" student-athletes.
Should college athletes be paid for their services? We hear in the film that college athletes feel exploited and some are short of money, despite their scholarships. Foster says he remembers a time when he didn't have enough to pay the rent in college. He was given $500; Foster's admission might result in an NCAA investigation, he says. Paying student-athletes might be the only remuneration the kids receive to play sports. Nearly 99% of NCAA athletes will fail to enter the pros.
Judgment day may be near. Olympic athletes now are paid and a class-action suit is wending its way through the courts that calls for the NCAA to remunerate its athletes. "Sadly, most of the fan base doesn't care if these kids are legitimate students or not," announcer Bob Costas says in the film. Fans only care about whether the college team is winning, he says. "That's a perversion of what college sports is supposed to be about." Joe Nocera of The NY Times is more practical: "Let's stop the hypocrisy and pay these kids and be done with it."