'Chad' Finally Lives on TBS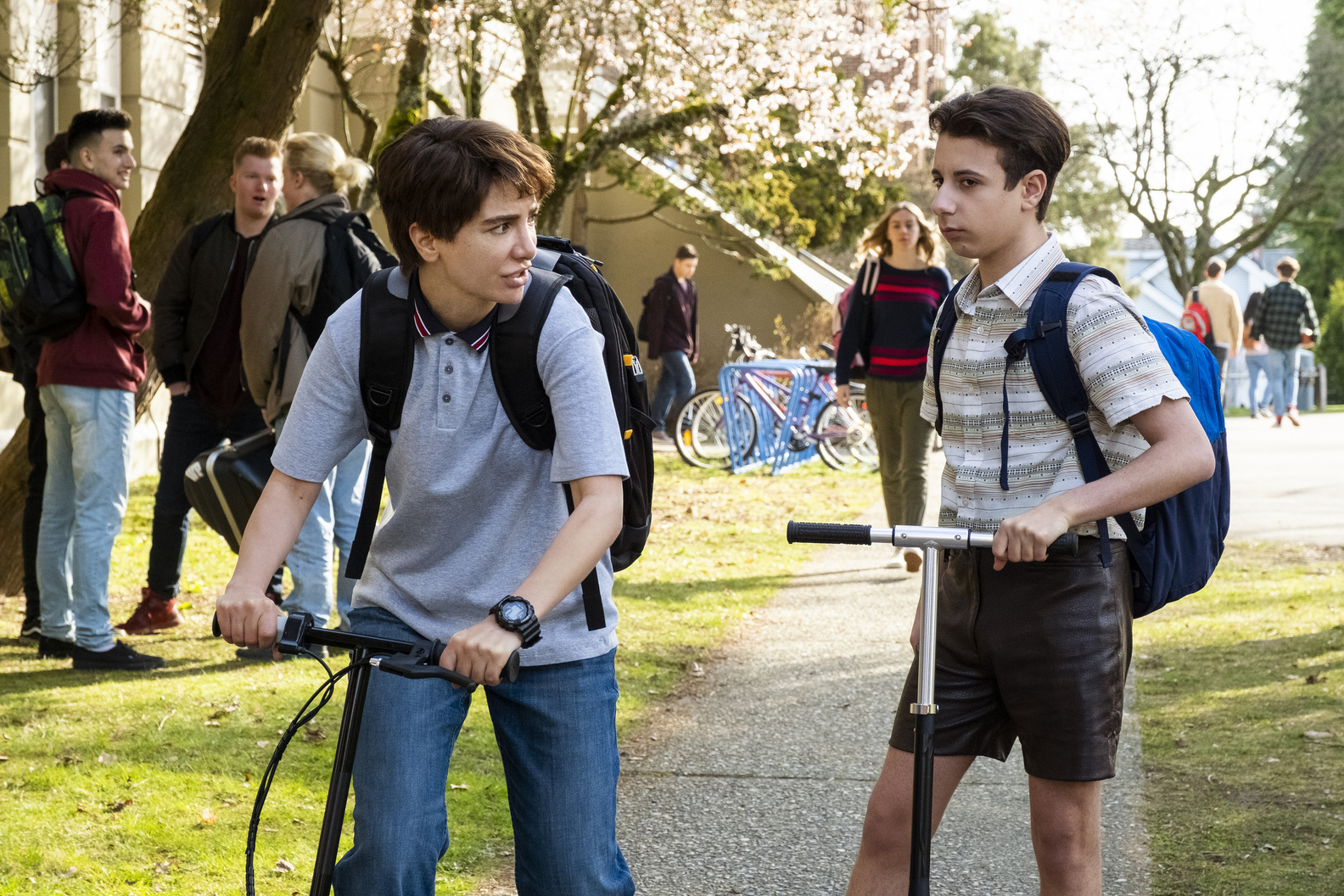 TBS invites viewers to revisit their freshman year of high school and dares them to enjoy the trip with "Chad."
The pilot premiered Tuesday at 10:30pm ET and it follows the titular character, a 14-year-old Iranian-American boy, on his first day of high school. He'll do everything he can to finally be popular, even if it means constantly getting himself in over his head.
The show had a long journey before it reached the air. FOX ordered a pilot episode, but passed on the series in the summer of 2016. After TBS picked it up, the show was originally scheduled to debut in 2020, but COVID-19 shut down production.
Some have questioned why "Saturday Night Live" alumna Nasim Pedrad would play Chad. She also serves as the show's writer, creator and executive producer, and the decision for her to star in the show ultimately came down to a choice to maintain as much of Pedrad's vision as possible.
"She just knew that the most authentic version of this, of what she wanted to say and how her voice could be heard, was if she played the role as well," said Sam Linsky, svp, original programming for TBS, TNT and truTV. "It really was not a hard decision."
Now that it's here, Linsky says he just wants people to walk away laughing and to recognize the hard work Pedrad put into the show.
"Mostly I just hope people think it's funny because I did," said Linsky, "and for Nasim's sake, I hope they understand how much of her heart and soul that she put into this. It's a lot of work to run a show, it's a lot of work to write a show, it's a lot of work to star in a show, it's a lot of work to executive produce a show. It is beyond incredible, the amount of work it takes, to do all of them."