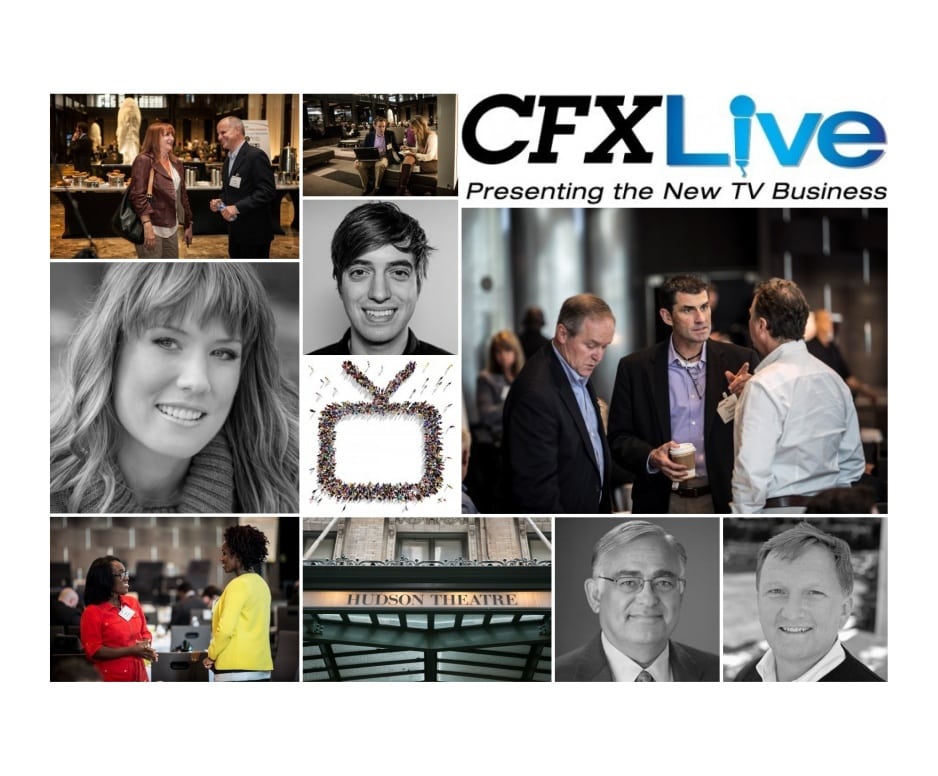 With Cablefax's first-ever CFX Live event coming up March 25 in New York City, the staff chatted with associate publisher Michael Grebb to get a better feel for what this event is and who should attend.
CFX Live is billed as being different from other conferences. How?
Grebb: We've really changed things up. Obviously, the number of conferences targeting the cable, broadband, TV and Internet content industries has grown exponentially, and it's put a strain on everyone's schedules. It just seems like a lot of them feature the same panel topics and the same executive speakers. So we really set out to draw from a larger pool of experts and thought leaders in an effort to bring in new perspectives and, hopefully, spur new ideas among the attendees.
We'll of course offer some focused onstage Q&As and an industry panel to deep dive into specific issues facing the business. But we've also turned the conference format on its head, with about a dozen introspective "talks" by people we feel have something important to say. These are very similar to the popular TED Talks in that each presentation will outline some big ideas—but the difference is that we've asked each speaker to really hone in on issues important to our Cablefax audience. So while the talks will delve into areas beyond cable, TV and broadband content—the principles and lessons will in some way tie back to the challenges facing media executives in this evolving multiplatform world. We're also involving the audience in new and unique ways with our "brainstormify" sessions that will dissect ideas presented and share additional insight from our high-level audience.
Who is it geared towards?
This is for people who must make important strategic decisions and make extremely educated guesses about where the industry is going. This is for forward-thinking marketers, business development execs, technology strategists and others seeking new ideas that can help their companies find new revenue streams and prosper in an overwhelmingly competitive and complicated environment. This is for people who need to think differently to stand out, both in terms of the ideas they bring to their companies but also in terms of their overall careers. This isn't your typical "catch up on the basics" conference. This is for big thinkers who want to think even bigger—and take everything they do to the next level.
Why is Cablefax doing this? 
Grebb: We just felt like the time was right to really shake up the conference format. There are so many industry conferences these days, and too many of them feature the same panels with the same people. We really just wanted to offer something different. The fact that we're holding this at the beautiful and historic Hudson Theater makes it even more special. We all spend far too much time in conference ballrooms these days, and we're excited to host CFX Live in a truly creative space where our attendees can feel energized, informed and even entertained.
What will attendees takeaway? 
Grebb: I think everyone will take away something different. But our goal is that everyone comes away with several new ideas that can grow over time into new business strategies. It's really as simple as that. We want to push the boundaries and get people thinking differently about the business, about the competition and about how the entire entertainment landscape is fast morphing into something far more integrated and synergistic than it has been in the past. There are no more silos. No more segments. Everything is mixing together into a soup of content that's so interconnected it's getting to the point that no part can survive without the others. It's a completely new world. And we want to facilitate a brand new discussion.
Check out more details about CFX Live as well as registration here.