Cablefax Awards Gala Comes to L.A.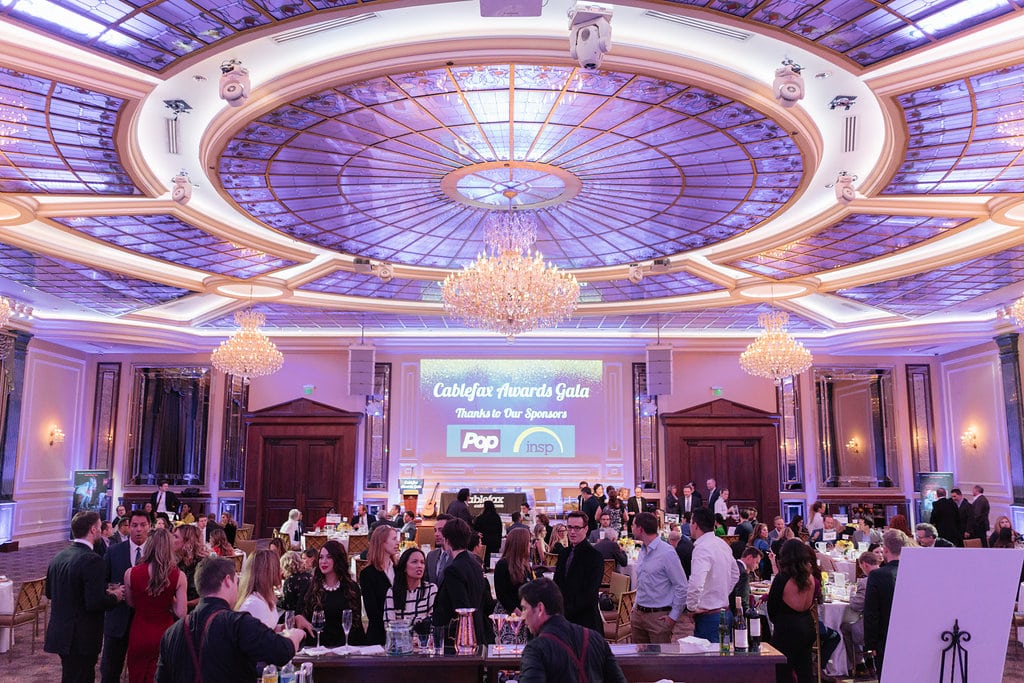 Thanks to Yetide Badaki of Starz 's "American Gods," Hallmark Channel 's "Home & Family" hosts Mark Steines & Debbie Matenopoulos and the many other actors, hosts, producers and execs who attended Tuesday night's Cablefax Awards Gala in L.A. The evening included the induction of TLC 's Nancy Daniels, ESPN 's Connor Schell, El Rey 's Daniel Tibbets and FX Networks ' "It's Always Sunny in Philadelphia" into the Cablefax TV Hall of Fame.
Daniels said she still gets a chill every time she sees the network's "I Am" brand spots, which challenge viewers to define themselves as opposed to letting others do it for them. Tibbets shared how blessed he felt to work with so many wonderful people over 20+ years. And Schell thanked his team, including boss John Skipper.
The fete also featured the inaugural CFX Affiliate Marketing Hot List, as well as the annual Program and Trailer Awards. Check out all the winners and honorable mentions at https://www.cablefax.com/event/cablefax-awards-gala-2017#2017-program-award-winners.