Celebrating the Faxies and Sales Hall of Fame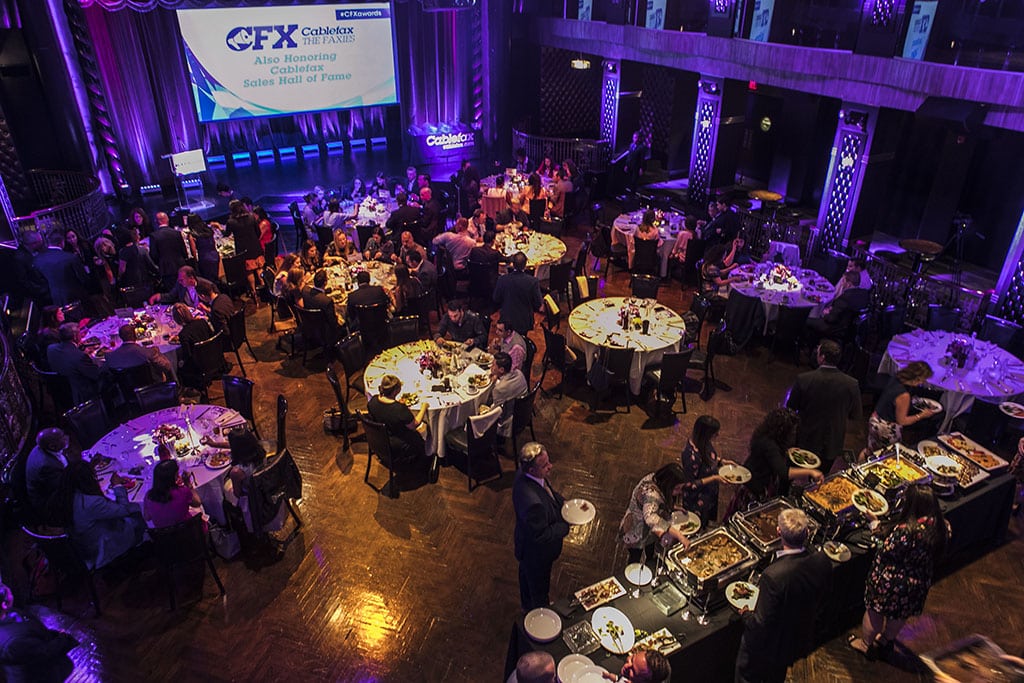 Congrats to all the winners and honorable mention honorees at Cablefax's FAXIES luncheon Tuesday. In introducing Marketer of the Year Rosie Pisani, AMC Networks COO Ed Carroll revealed that the WE tv marketing evp was music director for the first independent radio station in the US in the 1980s—which you can learn all about from current Showtime doc "Dare to be Different."
Pisani dropped another bit of trivia, telling the crowd she once went on a date with Duran Duran lead singer Simon Le Bon. She credited AMC Networks management for allowing her team free reign to experiment. Sales Hall of Famers Friday Abernethy of Univision and Teresa Lucido of Comcast Spotlight, both revealed they got their start selling at the age of 14—Abernethy mowing lawns and Lucido selling beef and cheese sticks for Hickory Farms.
Fellow Sales Hall of Fame inductee John Malkin, Ovation evp, distribution, recounted how he got his start in the business by applying for an MTV affiliate job through Ann Carlsen—joking that he had no idea what affiliate distribution meant at the time.
Among the nuggets of wisdom dropped during the event was Nat Geo talent relations vp Chad Sandhas' declaration that "creating something to go viral" is not a thing. Alkemy X CEO Justin Wineburgh accepted the firm's win for the social media marketing campaign for its work for podcast "Missing Richard Simmons." "Always focus on the employee experience first because then they can do great work," he advised.
Check out the complete list of Faxies winners and bios of our Sales Hall of Fame honorees here.