CBS/TWC – 4 Ways to Manage the Message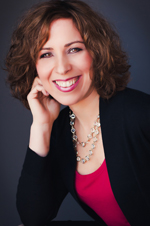 Esther Weinberg
Time is ticking…CBS and Time Warner are in heated negotiations. At the source of the dispute is retransmission consent deals. Both companies have been messaging their opinions through the media and it's messy.
Time Warner Cable claims CBS wants it to pay 600%+ more than it pays for the same programming in other areas. The MSO briefly blacked out the CBS owned broadcast stations as well as its cable services Showtime, TMC, Flix and Smithsonian.
CBS contends that Time Warner Cable is engaging in a public campaign of "disinformation and voodoo mathematics (featuring wildly inflated percentages) … Time Warner Cable seems incapable of accepting the concept that the value of a company's programming should be in line with its popularity…Time Warner Cable subscribers are aware of its short-sighted, anti-consumer strategy," according to the broadcaster.
Positioning difficult messages is tough, especially when so much is at stake—including stock prices and profit.
So how do you message the messy?
Remember the end user – How will your audience perceive your messages when the negotiations are complete? Will your message build your brand or leave a poor impression on your audience?
Transparency – Tell consumers what is really so—the whole truth if at all possible. Spin words not only detract from the truth, they tarnish your brand.
Mixed messages – Make sure if you say one thing you don't do another. Case in point: Although CBS's CEO Les Moonves declared at the Television Critics Association gathering in Los Angeles that he would not negotiate in public, the broadcaster's actions prove otherwise.
Consider benefit – What is the benefit of delivering your message? Sometimes it's really most beneficial not to negotiate in public. Not everyone has to be privy to the conflict.
Messaging intense disputes in public is just plain messy. Those that really begin to loose in heated negotiations are the consumers and employees. The former get completely confused by the banter while the latter scramble to keep the negotiations afloat. The choice is yours on when to take the high road and when to engage publicly. Your brand is at stake.
(Esther Weinberg is a leadership expert and a cable veteran with a 20-year track record in the industry. She currently creates breakthrough strategies for such companies as ESPN, Microsoft, Scripps Networks, NBCUniversal Cable, Turner Broadcasting Systems, Inc., Motorola, Headline News Network and MTV Networks, among others. She is the contributing author to the leadership book "Breaking Through" by acclaimed author Barbara Stanny. Esther is a Board Member of NAMIC-Southern California, a member of Women in Cable Telecommunications and the Cable and Telecommunications Human Resources Association.)