Career Advice From Fox International Channels' Hernan Lopez
Editor's Note:
In recognition and celebration of the diversity within the cable industry, we will be highlighting some of CableFAX's 2012 Most Influential Minorities and their responses to a series of questions on mentorship, job skills and diversity. For the
CableFAX Diversity issue in its entirety go here.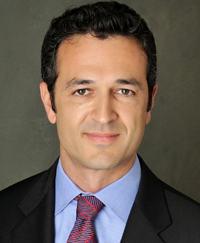 Hernan Lopez
President/CEO, Fox International Channels
Fox Networks
Tell us at least one true story of a mentor (or mentors) who gave you advice you still use to this day.
When I first came to the US, I didn't speak very good English, and I had a reputation for making it worse by speaking too fast and mumbling jargon in senior management meetings. The day before I met Rupert Murdoch for the first time, I was as nervous as ever when my boss David Haslingden gave me the best piece of advice: "Don't try to impress him." I relaxed, and I was able to get my point across. ??
What's the skill that has helped you the most in your career—and what's the next skill you want to master?
Before asking for something, I always try to put myself in the other person's shoes, and I always listen—it is a simple skill, but it makes a huge difference. The next skill I want to master is cooking. My two kids deserve it.
What advice do you have for young people trying to break into the cable industry?
Interview your future boss as much as he or she is interviewing you. Who you work for can make a huge difference in your career, your job satisfaction, even your quality of life. I've been very fortunate to have some outstanding bosses, but early in my career I also had to run away from a few bad ones. Whom I learned from a lot, too, by the way.?