Cablefax's Best Sellers and Faxies Breakfast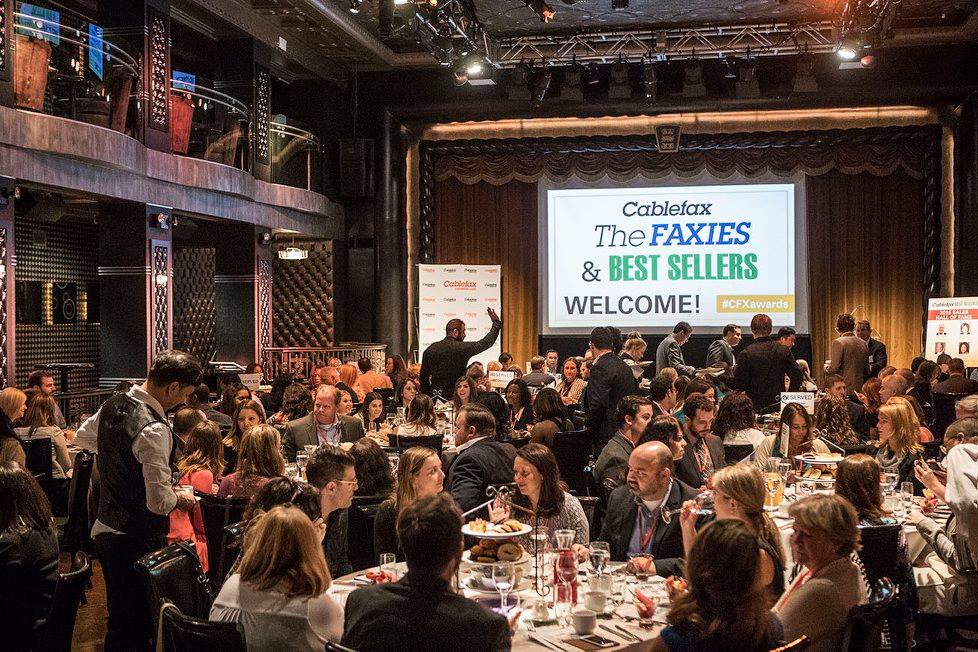 Cablefax's 2016 Faxies and Best Sellers Breakfast Tuesday morning at NYC's Edison Ballroom honored the finalists and winners of our marketing and communicator awards as well as some of the best sales execs in the business. Marketing folks shared their wisdom about connecting to consumers, and sales experts gave their best advice and the secret to closing deals.
Take our PR Executive of the Year, WGN America's evp, communications & publicity Rita Cooper Lee, who created tons of buzz surrounding the network's originals, including "Manhattan," "Outsiders" and "Underground." The latter she even managed to have screened at the White House. Addressing the key to getting consumers' attention, Discovery Communications' Erin Calhoun said her team agreed that "we can always harness the power of animals. You can't go wrong with puppies and sharks." A rep from DigitasLBi said that data-driven insights and targeted communication were key, and Cablevision noted that the secret to its community relations award was connecting on a local level with consumers.
Boingo Wireless, which has forged an alliance with soldiers using its WiFi on military bases, said above all it's important to be authentic. How do you hold consumers' attention at Logo? That's easy. Drag queens! The net won for its "Golden Girls" 30th year anniversary programming stunt, in which talent from "RuPaul's Drag Race" dressed up as the quartet. Pop Network's Leslie Furata accepted several awards for the network, including best PR team of the year, and shared her thoughts on Facebook Live: It makes you "a more engaged fan" and allows you "to learn about new talent and personalities."
Meanwhile, our sales hall of famers, introduced by longtime friends and colleagues, also got a chance at the mic. Vubiquity's Gabriel Berger noted that the important part of sales is giving customers what they want while still protecting the integrity of the content. And while the industry is shifting, "no what the change, it's all about relationships." TV One's Michelle Rice agreed, saying that "the art of selling for me really starts with people." Sales mentor of the year Ben Price of Discovery Communications said the art of persuasion is about "trust and also respect" from both parties. And "never be afraid to ask for help," he added. "It's not a sign of weakness." But perhaps the best sales advice came from INSP's Shawn Nicholson, excepting sales person of the year, pricing and planning: "The moment you've negotiated the rights, leave."