CableFAXIES—PR Team of the Year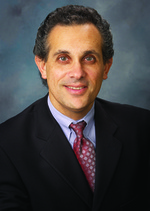 ESPN's Chris LaPlaca
Winner
ESPN
You don't get to be the King of all Sports Nets without a top-notch PR operation, and ESPN has had one for years. But Chris LaPlaca, Katina Arnold and the entire ESPN communications team continue to raise the bar, especially in 2011 with increased chatter among distributors about rising sports costs and the effect on affiliate license fees. Through all that, ESPN's PR professionals have continued to sell the value of sports content, which after all is one of the last reasons for people to watch live TV, commercials and all. At the same time, this team has navigated through major league rights renewals with the NFL, NCAA, Wimbeldon, Pac-12 and Indy 500, just to name a few. And all this was amid a major shift in ESPN's leadership, with George Bodenheimer stepping down as pres, and evp, content John Skipper taking over the role in Jan. The team also ran major initiatives like the launch of www.espnfrontrow.com, which gives viewers a glimpse at the inner workings of the net and helps humanize it to balance out the rising tide of sports sites with their crosshairs trained on ESPN. And the team spearheaded the re-launch of espnW.com, increasing social interaction and interest from advertisers.
Honorable Mentions
It's hard to find any real faults in FX's excellent PR operation, which runs like a well-oiled publicity machine under the ever-watchful eye of John Solberg. Incredible press kits. Stellar follow-up. A top notch operation.
Everyone knows about the astounding ratings growth at this scappy net. And while much of that is due to Henry Schleiff's vision and focus, it's also because of PR chief's Kristin Brown's passion, which resonates throughout this small but devoted staff.
Like any operator, Time Warner Cable gets a lot of flack. But Ellen East and her team have helped hone a good PR operation into an excellent one. Whether it's consumer outreach blogs like chmn/pres/CEO Glenn Britt's and the surprisingly street credible Untangled, or the efficient press strategy that keeps reporters fed, Time Warner Cable does it right.
EDITOR'S NOTE: Here is a full list of winners from the 2012 CableFAXIES, Sales Executives of the Year, Sales Hall of Fame and Sweet 16 Awards. Check out the photos from our May 1 event.