Cablefax Top Lawyers Dinner 2018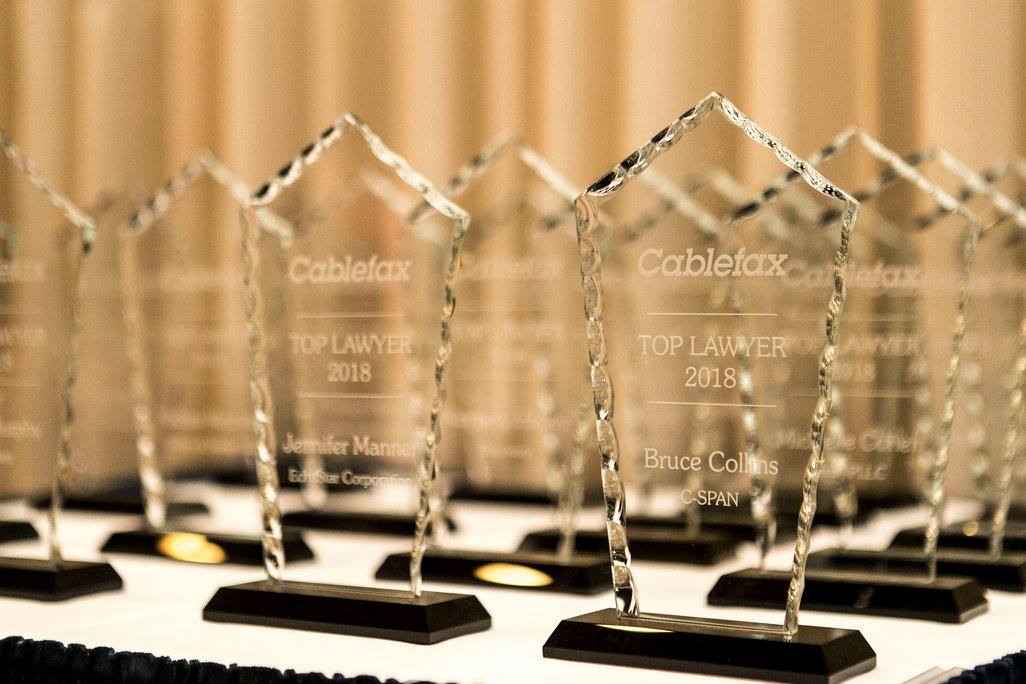 Congratulations to this year's honorees at the 2018 Cablefax Top Lawyers Dinner.
This year's event was held Monday at the National Press Club in Washington, DC. Celebrating the guardians of the law that are behind every major move in cable, the event included those tackling issues from M&A to the FCC. The evening began with a fireside chat between Cablefax publisher Michael Grebb and C-SPAN senior executive producer and political editor Steve Scully.
Scully, who first appeared on C-SPAN in 1988, spoke on the challenging political landscape in the US, explaining how he stays impartial amid all the chaos and ideas being thrown at other news channels and organizations.
"What we started 39 years ago is no different than what we do today," said Scully, who also serves as a host for C-SPAN's "Washington Journal." "We need to be the Switzerland of the media."
Upon receiving their awards, honorees were asked to answer one question from choices including what superhero would be best suited for the world of law and what they would tell their 18-year-old selves if they had the chance.
Touching on the media and technological revolutions as well as recent events in the country, Greenburg Traurig's Barbara Meili said that she would tell her younger self to read more nonfiction books rather than studying literature.
"The truth is stranger than fiction nowadays," Meili said.
Although he did note that he would like to see himself as the Black Panther, Comcast's Rudy Brioche said that lawyers have their own superpower that already sets them apart.
"Being a superhero is one thing, but what you embody and what you represent is more important," said Brioche, Comcast's vp & counsel, global public policy. "In our case, it's looking for opportunities to pursue the truth."
Read about all of our winners here, and check out the Facebook album for additional photos from the evening.