Cablefax Over-Under Spotify Playlist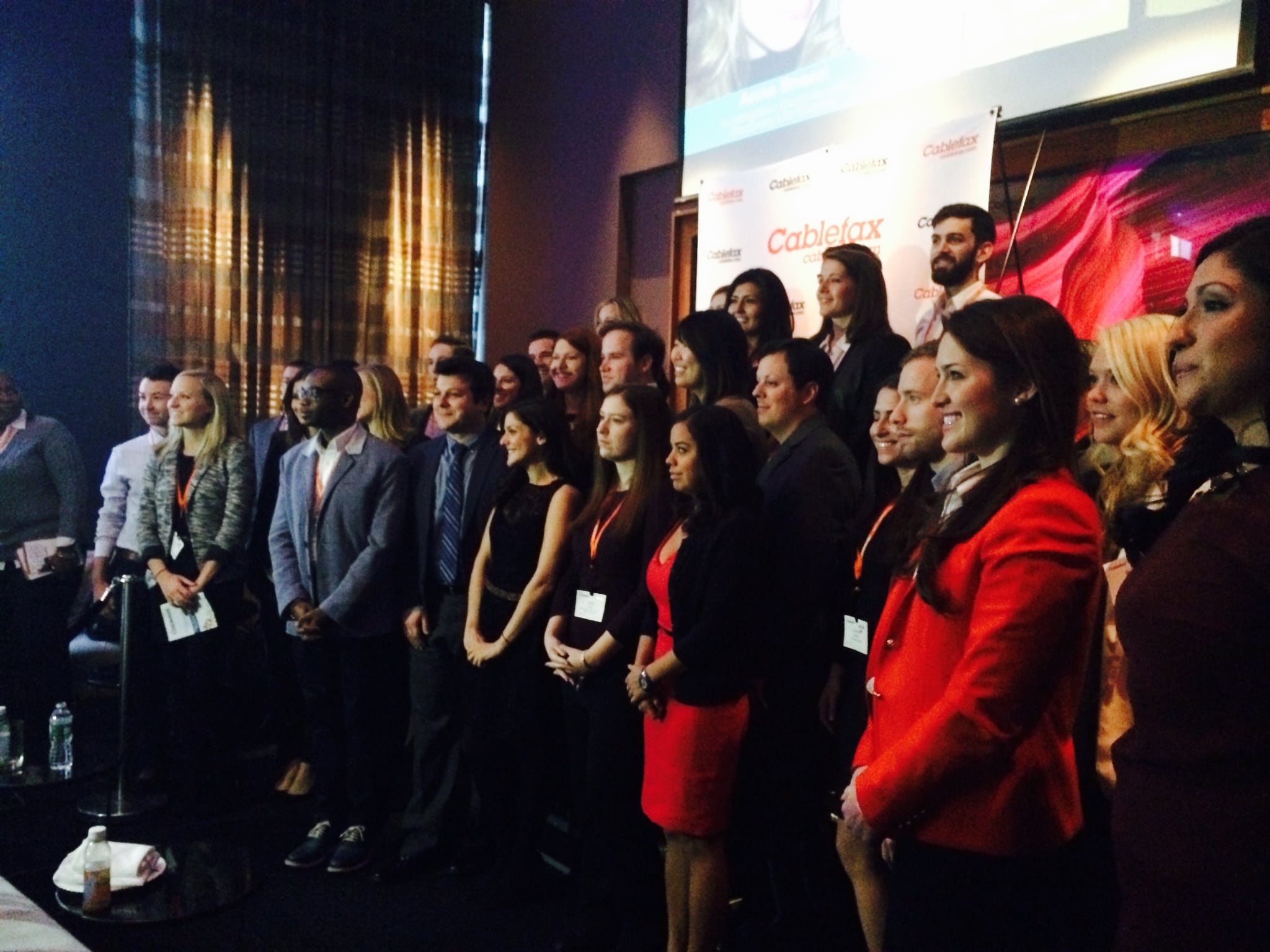 If you attended Thursday morning's inaugural Cablefax Over-Under event, celebrating overachievers in cable under 30 years old, you likely heard some great music. In fact, it was the honorees themselves who curated the playlist. Get to know them a little better by checking out the tunes on Spotify below, followed by a list of the corresponding honorees.
Lauren Miller
"My next 30 Years" by Tim McGraw
Will Martinez
Marc Anthony's "Vivir Mi Vida"
Raymond Lau
Pharrell's "Hunter"
Daryn Carp
"Getting in Tune" by The Who
Rita Magliocco
"Ghost" by Ella Henderson.
Curtis Smith
"Breakers" by Local Natives
Lee Klein
"When We Were Young" by Dillon Francis
"Come Alive" by Chromeo
"By My Side" by Good Great Fine OK
"Stand Still (Feat. Micky Green)" by Flight Facilities
Jared Albert
"Say Goodbye to Hollywood" by Billy Joel
Kimberly Fitzpatrick
"Roar" by Katy Perry
Annie Kane
"Shake it Off" by Taylor Swift
Tom Peters
Gold on the Ceiling by The Black Keys.
Kai Wright
"Living for the City" by Stevie Wonder
Scott Karpen
"Big Parade" by The Lumineers
Matthew Windsor
"Somewhere Only We Know" by Keane
Vincent Genovese
"Born to Run" by Bruce Springsteen
Amy Ivan
"Now I'm A Fool" by Eagles of Death Metal
Brendon Lavernia
"Master of My Craft" by Parquet Courts
Sarah Jensen
"Walking on Broken Glass" by Annie Lenox
Annette Villarreal
"We Belong" by RAC and Katie Herzig
"Polish Girl" by Neon Indian
"Vanished" by Crystal Castles