CableFAX Program Hall of Fame – Discovery Comm's Marjorie Kaplan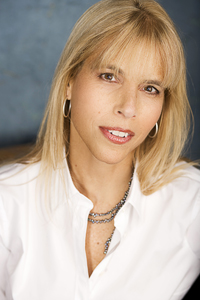 Discovery Comm's Marjorie Kaplan
Discovery Communications' Marjorie Kaplan, president/gm of Animal Planet and pres, Science & Velocity Networks, joins three others in being inducted into the CableFAX Program Hall of Fame this year. We caught up with Kaplan to discuss multiplatform opportunities for her networks, social media's influence and competing with OTT platforms. Join us in honoring the Hall of Fame, winners of the Program Awards and the Top Operators next week on Sept. 25 at the Yale Club in NYC.

Not only is the TV universe competitive these days, but premium OTT content is also competing for viewer eyeballs. What's your take on how Animal Planet and Science Channel can remain relevant in such a crowded marketplace?
It all starts with the audience–talking with them, understanding them and developing powerful and relevant audience insights about our brands and our content. There are SO many options competing for their valuable time. Of course, we're in the business of television so everything we do has to be seen through the lens of making content that's gripping, emotional, and with great characters and great stories. That through line has got to be relevant no matter the brand–Animal Planet, Science or Velocity. And you have to be willing to be playful with your brand, and follow your audience where they are comfortable with the stretch. Audiences are much more flexible and willing to go along for the ride if the content is compelling.
What do you see as the biggest multiplatform opportunity over the next year?
We've got something in the works now that is re-imagining the way we tell stories. We're not quite ready to share it now, but soon. What I can say is that it's a really exciting way to energize storytelling and immerse viewers into the content.
How has social media changed how you produce, market, distribute and monetize production? Is it easier or harder to find success today because of social media?
We love social media! Yes, of course it's one more thing taking audiences' attention, but it's also an enormously powerful way to build relationships between talent and fans. Look at the extraordinary relationship Elise Andrew has created directly with her fans with "IFLS" [I F–king Love Science], which we will be building on. Or the friendship between Ernie from "Call of the Wildman" and his devoted fans. Even his dog Lolly has thousands of Twitter followers.
Animal Planet has evolved significantly in recent years, now even producing shows on mythical animals such as Big Foot, Mermaids, etc. What's the reason for the shift? Are viewers craving more fantasy than reality these days?
I wouldn't say there is a shift but it's certainly an area we want to explore with our viewers—and they've responded in spades. It is wonderful and wondrous that there are still unknown creatures living in the hidden corners of our planet. Fact and the fantasy are deeply appealing to people. And with new creatures [being] discovered with surprising regularity, perhaps even our fantasies don't seem so farfetched.
Science Channel has found much success mixing science with celebrity and pop culture ("Through the Wormhole with Morgan Freeman," "Prophets of Science Fiction," "An Idiot Abroad," etc). To what degree is that a "way in" for people who otherwise wouldn't watch Science or Discovery-based shows? And will you step that up even more in the future?
Science is actually a "big tent" genre, but it can take coaxing to get some viewers there, and Science General Manager Debbie Myers has done a great job expanding the brand and welcoming them. Most people are fascinated with the world around them but may not even realize they are scientifically inclined. The celebrities in these shows draw the audience in by making science approachable. Once they come to see Morgan, they find themselves drawn in by the questions and fascinating information being presented. The same audience that came to Science Channel for Ricky and An Idiot Abroad stayed for How It's Made. And it's been great to see. Science programming and entertainment are not mutually exclusive—in fact, it's quite the opposite.
And now for the zinger: What's your favorite animal and why?
I run Animal Planet. I'm not allowed to play favorites in the animal kingdom. Although I guess I can safely say that my favorite animal is Kobe, my Cairn rescue. And I'm his favorite human.