Cablefax Program Awards Breakfast: Highlights, Photos, Winners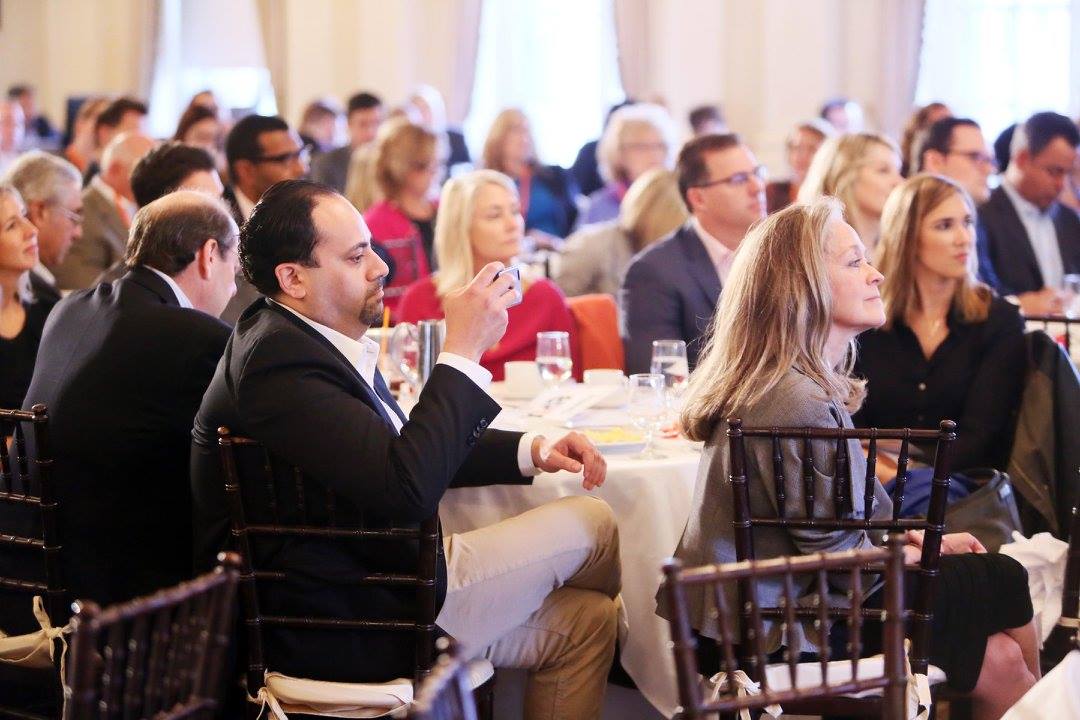 Hundreds of cable program executives came together Thursday morning for the Cablefax Program Awards, Top Ops, Trailer Awards and Program Hall of Fame breakfast at NYC's Yale Club. There was much cause for celebration and sharing inspiration. Here are a few highlights.
Pivot's "Fortitude" took both best drama and best new program, while BBC Worldwide Productions clinched best sci-fi series with "Orphan Black" and best comedy with "Getting On." Best sports host winner Al Trautwig made an appearance, remarking that if he had to Periscope one event in his life it would have been his wife waking him up at 5am that morning—a scene that was part comedy and part drama.
This year's Program Hall of Famers were humbled by the recognition. Epix's Mark Greenberg said he's excited that next year at this time the net will have its first original series on air. Crown Media Family Networks' Michelle Vicary said she has the best boss in the whole world, president and CEO Bill Abbott, who in his introductory remarks claimed "she's a better person than she is a programmer." And, we learned that Sprout's Sandy Wax dominates the company's gingerbread house competition.
The Cablefax Top Ops were recognized as well. Cablevision's Freewheel launch won MSO product launch of the year, Comcast Cable took the MSO Social Responsibility Award for its recycling program, and Bright House was honored by the MSO Community Service Award for its Bright Ideas STEM From Today's Youth campaign. MCTV's Bob Gessner, honored for the Indie Op of the Year Award couldn't resist saying that commenting on consolidation: Its detriments now outweigh the benefits, he said. The daughter of Indie Lifetime Achievement Award honoree Ray Miller gave a heartfelt acceptance speech for her dad who wasn't able to make it. "He has loved every day he's spent in the cable industry," she said, and that has always been inspiring to her entire family. He honestly never worked a day in his life, he told them. And we learned that MSO Lifetime Achievement Award winner Joe Rooney, sporting a long, healthy mane of hair, has spent the last 2.5 months in an RV with his wife after retiring from Cox Communications. He spoke of cruising through "the square states," including Colorado, where he's now decided to move.
Check out the event photos on Facebook here, and see the event page for the complete set of award winners.